In this post, we will highlight the list of all Maine trucking companies. Our previous post on all Arizona trucking companies can be found here.

Pottle's Transportation
Description: This company started in 1962, and was able to grow from 11 trucks to 160+ trucks and over 575+ trailers. Their mission is to work hard and strive for growth and success by working safely as a team in an enabling environment. Their services include: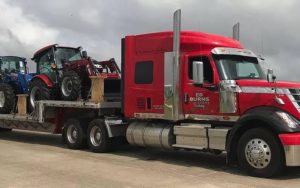 E T Transportation Services
Description: This is a company that focuses initially on moving freight in and out of the New England region. They began finding trucking companies based all over the US, Canada, and Mexico to support customer requests and have developed ET Transportation with the motto of "bringing trucks home". Services are:
 
H C Haynes Inc.
Description: A family-owned business that began in 1963. This company hires well-trained contractors who use their latest equipment for transportation and services. They currently cover Maine and Canada.
In October of 2010 H.C. Haynes, Inc. was certified as an FSC/SCS Chain-of-Custody company. Inclusive of what the offer is:
Hartt Transportation Systems, Inc.
Description: With over 70 years of experience, they are into servicing of dry goods for their customers both local and international and are hauling to all 48 states in the US, Ontario, Quebec, and Maritime Canada. Currently, they have 400 tractors, 2000 dry vans,  50 flatbeds, and 25 tri-axle trailers to accommodate their customer's freight requirement and offer services such as:

Hutchins Trucking Co.
Description: This company is family-owned since 1960, and started with a single truck and trailer hauling fish and seafood. They are proud to say that all of their equipment is new and is maintained to the highest level. They have received the prestigious Million-Mile Safe Driving award from the American Trucking Associations (ATA) and has won several times, the 2-Million-Mile award.  Inclusive of what they offer are: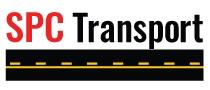 SPC Transport Co.
Description: Since 1986, this company has been the most reliable and value-based transportation services. They have been consistent with making sure that the deliveries are timely and pride itself on being consistent in meeting the customer's needs. Their services include:

PAF Transportation
Description: This company cares about its customer's business and welfare.  They have experienced personnel working both in the office, handling trucks and working hard to ensure that shipments are always delivered on a timely basis and while treating everyone with respect and courtesy. Currently, they have 3 terminals which are Maine, Hampden and Presque Isle. Their services are:

J Maxwell Trucking Co
Description: An excavation expert company founded in 1969, and offer the most affordable and competitive rates without sacrificing the quality of their services. They are time delivery cautious and have the equipment to support earth-moving applications. The services they offer are:

Maine Expedited Freight
Description: This is a reliable transportation company of all inbound and outbound shipments. They cover Maine and the rest of Canada from basic to special handling moves, retail, medical, trade show transport, and set-ups and offer the following services:

Kris-Way Truck Leasing Inc.
Description: A full-service truck leasing company that began in 1978, and expanded its line of business into a commercial truck rental, contract maintenance, and dedicated contract carriage. Their mission is to continue to provide quality distribution alternatives and solid employment. They promise to reinforce their commitments to the communities they serve. They also offer service such as:

Dysart's Transportation
Description: A trucking company that has been in the industry since 1981. They are the transportation carrier of general commodities serving 48 states in the US and are also an FMCSA authorized freight broker and has a warehouse of 60,000 square foot dry storage facility and offer services such as:

Sibley Transportation Inc.,
Description: A family-owned third-party logistics company that has been operating for 75 years, and focuses to help customers save money and while delivering topnotch services. Their specialty is storing and transporting goods. They have a 45,000 square foot warehouse that provides massive flexibility to customers if they need to ship their equipment right away. They currently offer: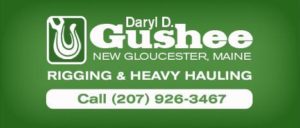 Daryl D Gushee Inc.,
Description: This company started in 1983 with rigging and heavy hauling as their primary service. They currently move machinery within plant facilities, transporting new and used equipment anywhere in the US and Canada and also provide full plant relocations. Services include: