In this blog article, we will extensively discuss all the Wisconsin trucking companies. This list covers the URL, phone number and address of all Wisconsin trucking companies. You may consider reading our previous post on all New Mexico trucking companies.

Herlache Truck Lines
Description: A trucking company that started 5 years ago and was known for being very active in the trucking business for years and specialize in metal fabrications, plastics, paper products, assorted dry goods, etc. They became a SmartWay certified company in 2014. Their trucks are equipped with straps and load lock bars to ensure safe and efficient delivery. Their services include:
Dry Van Trailers
Intermodal
Strap and Bar Loads
LTL
Over The Road Trucks
Reefers
Freightliner Tractors
Van Trailers
Regional Hauling
Local Hauling
Dump Truck
Solid Waste
HTL
Location: 5111 Green Valley Rd, Oshkosh, WI 54904
Phone Number: 920-471-1178

Jeff Foster Trucking Inc.
Description: This company has proven that quality doesn't come with a huge price. They have a very competitive rate and provide customer-satisfaction oriented services to exceed customer's expectations while providing safe and dependable services. This company's mission is manifested through transparency and honesty. Founded in 1981, they started with just one truck and now, has expanded by acquiring over 100 fleets of trucks. Inclusive of what they offer are:
Flatbed
Dry Vans
Petroleum
Heavy Haul/ Oversized
Forestry
Bulk Transport
Warehouse and Storage
Collision Repairs
Brokerage
Equipment Sales
Location: 313 Winter St, Superior, WI 54880
Phone Number: 715-394-5618

River Valley Express
Description: Founded in 1990, this company started with only a few trucks but expanded to over 40 trucks and 100+ trailers. They partner with other businesses to support growing communities. Some of the services they have are:
Dry Vans
Flatbeds
Local Shuttle Service
Onsite Spotting
Last-Mile Delivery
Return Freights / Reloads
Location: 606 Western Rd, Schofield, WI 54476
Phone number: 715-355-1902

Polyak Trucking, Inc.
Description: A family-owned company that has been in the industry since 1964. They are known as the most trusted company; building strong relationships with their customers while ensuring excellent client satisfaction. Services they offer are:
Dedicated Trucking
Regional Trucking
Grocery and Refrigerated Trucking
Power-Only Trucking
LTL Shipping
Logistics
Location: 5431 N 131st St, Butler, WI 53007
Phone Number: 262-754-0613
URL:http://www. polyaktrucking.com/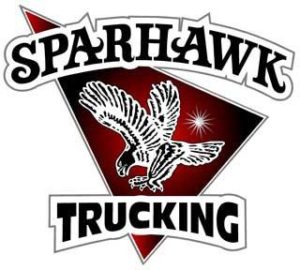 Sparhawk Trucking
Description: This company began in 1979 and it is a family-operated business. With the state of the art information technology, accuracy, high shipping speed, and efficiency are guaranteed. They also operate OmniTracks that easily monitor their freight services and provides the following trucking service to its customers:
FTL
Specialized Equipment
Air ride
Removeable Goose-neck
Heavy Haul trucking
Refrigerated
Flatbeds
Location: 421 25th Ave, Wisconsin Rapids, WI 54495
Phone Number: 715-423-0380

Wel Companies
Description: This business started in 1975 and focuses on refrigerated trucking service. It gained profitability and expanded to 150 trucks and trailers and has a nationwide partnership with food, beverage and dairy industries. Their main goal is to continue providing excellent customer service at a very competitive rate. They currently have over 500 trucks and 800 trailers. Their services include:
TL
LTL
Integrated Logistics
Warehousing
Location: 1625 S Broadway, De Pere, WI 54115
Phone Number:920-339-0110
URL:http://www. welcompanies.com/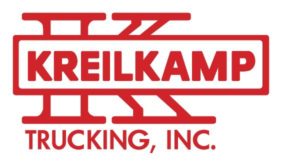 Kreilkamp Trucking Inc.
Description: A family-owned company since 1935. They are the best known Northeast and Midwest trucking company in operation today. In 2016, Grain storage expansion was done for farmers' grain and feed. They currently have the latest inbuilt technology on their trucks for fast and efficient service. They offer the following services:
Over The Road Trucks
Reefers
Freightliner Tractors
Van Trailers
Regional Hauling
Local Hauling
Dump Truck
Solid Waste
Location: 6487 WI-175, Allenton, WI 53002
Phone Number: 262-629-5000

H O Wolding Inc.
Description: This is a family-owned trucking company founded in 1935, and still one of the best trucking companies in Wisconsin that prioritize its customers. They create a long term relationship with their clients providing a high quality of service. This company started with a one truck mill but have grown fully to a national trucking company with currently 330 Freightliner trucks and 1000 dry van trailers and provides the following  services:
Regional
Long Haul
Dedicated Solutions
Brokerage Services
Equipment Sales
Location: 9642 Western Way, Amherst, WI 54406
Phone Number: 715-824-5513

Mansur Trucking Inc.,
Description: This is a trucking company that has been providing trucking services since 1983 and specializes in hauling all types of steel and building materials, servicing 48 states in the US. Their services are:
Flatbeds
Building Materials
Steel
Over The Road Trucks
Reefers
Freightliner Tractors
Van Trailers
Regional Hauling
Local Hauling
Dump Truck
Solid Waste
Dry Vans
Location: 3820 Kennedy Rd, Janesville, WI 53545
Phone Number: 608-755-7788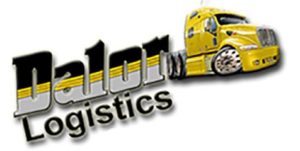 Dalor Transit Inc.
Description: This trucking company specializes in hazardous freight, expedited shipping, and temperature-controlled freight. They have been in the industry since 1967 as a well-rounded logistics provider. They offer the following services:
Cross Dock Transfer
Expedited Freight
Logistics
Storage Trailer
Transportation
Warehousing
LTL
TL
Location: 6005 W Ryan Rd, Franklin, WI 53132
Phone Number: 414-421-8900

Millis Transfer Inc.,
Description: Founded in 1936, as a family-owned company by the Mills, and started as a small beer distributor. They expanded their line of business services and added trailers and trucks to accommodate more customers who need their service and operate all over Southeast, Central, Midwest and Northeast US. Services include:
Regional
Dedicated
Over-the-road
Partial Service
Truck loading
Location: 121 Gebhardt Rd, Black River Falls, WI 54615
Phone Number: 715-284-4384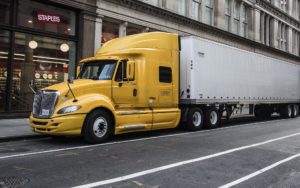 Veriha Trucking, Inc.
Description: This company started in 1978, doing long haul interstate to California. Due to expansion, they moved their location to Marinette Wisconsin. They currently service 48 states and part of Canada. Their goal is still to provide affordable and safe transportation to their customers without compromising the quality of their services. They offer:
Transportation Solutions
Third-Party Logistics
Hauling
Warehousing
Over The Road Trucks
Reefers
Freightliner Tractors
Van Trailers
Regional Hauling
Local Hauling
Dump Truck
Solid Waste
Location: 2830 Cleveland Ave, Marinette, WI 54143
Phone Number: 715-732-4431
 
Pehler & Sons Trucking
Description: This company which began in 1936, prides itself on providing experienced, timely, and professional top quality trucking service. They started hauling bagged feed from Minneapolis, Minnesota to local broiler farm.  Recently, they got a license for hauling general commodities and has over 75 tractors and 200 trailers. Services they provide include:
Long Haul
Freight Services
Brokerage
Warehousing
Location: 1740 Blaschko Ave, Arcadia, WI 54612
Phone Number: 608-323-3520