Arizona Trucking Companies will be discussed on this blog. It includes the location, website and phone number of all Arizona Trucking Companies. Read our previous blog on Montana trucking companies here.

Northland Trucking Inc
Description: This company started in 1978, and its a company-owned full trucking firm that specializes in the transportation of general commodities with competitive pricing to make their clients keep coming back. They mostly operate in California, Arizona, Nevada, and intrastate Arizona and offer these services:

Otto Trucking Inc
Description: This is a 35-year trucking company specializing in excavation and site development projects. They are first among equals for offering the best and efficient services for their customer. Among their fleet of trucks are:

Central Arizona Freight, Inc.
Description: One of the so-many family-owned businesses that started in 1925 and currently has 390 employees, 230 tractors, 450 trailers and 119 total LG's. They are one of the leading transport services in the Midwest and Southwest and continuously improves their transportation processes while developing long-lasting relationships with their customers. Inclusive of the services they offer are the:

Amado Trucking Inc.
Description: Founded in 1966, and started freighting transport through the US gateway in Arizona. A few years later, they expanded their business via seamless service covering Southwest, California, Western, Central Mexico, and Canada with a team of well trained and bilingual customer service representatives. They offer the following: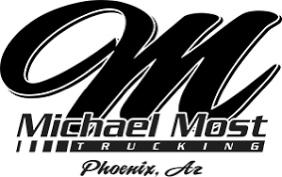 Michael Most Trucking
Description: This trucking company was established in 1998, and it is a family-owned business operating in the Western US. They specialize in custom delivery and on-time services while striving for customer satisfaction in the transportation industry. Their services include: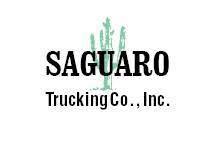 Saguaro Trucking Inc.
Description: With just 9 trucks during its inception period in 1989, they grew and expanded their business,  maintaining a high level of service with a team of trained staff, drivers and mechanics. They offer the following: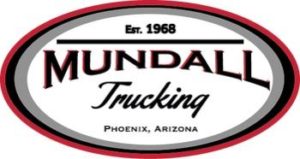 Danny Mundall Trucking
Description: This is a business that started with just 2 trucks, delivering dairy and farm produce. Founded in 1968, this family-owned business offers the best customer service with safe, efficient and timely deliveries. Their services include:

Arizona Same Day Trucking
Description: This is a company that offers urgent freight services to its clients. They cover the states of Arizona, California, Utah, Colorado, Nevada, New Mexico, Texas. Inclusive of what their service is:

DATS Trucking, Inc.
Description: This company was built in 1988. They provide the best quality of service in the transportation industry and currently operate all over Arizona, Colorado, Idaho, Nevada, and Utah and has a partnership with the best LTL companies in California, Oregon, and Washington and provide the following service: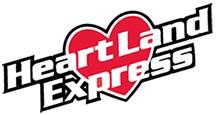 Heartland Express
Description: A company that began in 1983. Known for providing exceptional service to its customers and has known to have the safest drivers, a best-in-class transportation company. They focus more on how important a driver's experience be. Most of them have been in the industry for more than 9 years. Their services include:
Cardinal Logistics Management
Description: One of the most trusted and leading transportation companies in the trucking industry. In 1997, the owners recognized the need for third-party logistics through contract carriage. They specialize in building materials, retail, manufacturing support, recycling even bulk transport. Currently, they operate all states of the US and Puerto Rico. Services include: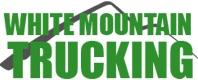 White Mountain Trucking
Description: Founded in 1975, they are a family-owned business that started operation with just one Peterbilt. With hard work and determination, they have over 100 trucks hauling throughout the United States. Currently, they are constructing state-of-the-art headquarters in Arizona and specialize in loads that wouldn't fit easily into a dry van by size or weight. Services are: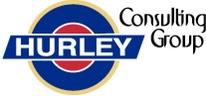 Hurley Transportation Co
Description: Hurley Transportation started in 1952 by Fred Hurley. He originally offered to haul newspaper from Phoenix to Prescott. He decided to expand the business and now have different transportation services. Currently, they have four divisions. Their services include:
This is the first place to start your search.
Submit your information below to find employers and CDL training schools near you.