Here are all Colorado Trucking companies with Phone numbers, URL and location information.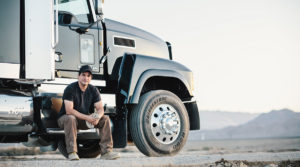 Colorado Motor Express
Definition: Here is one of the Colorado Trucking companies. Colorado Motor Express is a family-owned business that started in 1986, giving its customers 100% excellent satisfaction and making sure that the qualities that they like will be met. They open during the week except for major holidays and has these services:
Same Day Delivery
Jobsite Delivery
Cross Docks
Warehousing
Drayage Services
Location: 3888 E 45th Avenue Ste. 240 Denver, Colorado 80216
Phone Number: 303-329-0554

Estes Express Lines 
Description: A company that has been in the industry since 1931, currently, they have 18,000 employees with 7,000 tractors and 29,000 logistic trailers that cover all 50 states, Canada, Mexico, and Puerto Rico and offer :
LTL
Volume And Truckload
Custom Shipping Services
Residential Delivery
Warehousing
Location: 3621 Roberts Rd, Colorado Springs, CO 80907
Phone Number: 719-391-7874
THC Global Inc.  
Definition: It is a family-owned company that began in 2002, building its reputation with high quality of services. They believe that their employees are the main drivers of the business. Included in their services are:
Refrigerated Trucking
Dry Can Trucking
Location: 6145 Lipan Street, Suite 202, Denver, CO 80221
Phone Number: 303-659-6631

May Trucking Company 
Definition: With over 70 years in the business, they offer different types of services and have a delivery division. Their Dry Freight covers 11 western states while their Refrigerated division covers 48 states. Services include:
Freightliner
Refrigerated services
Dry hauling services
Specialized Services
Location: 510 E 51st Ave #210, Denver, CO 80216
Phone Number: 503-393-7030

Westroc Trucking 
Definition: With over 30 years of experience, they are known as the most trusted oilfield roustabout in Colorado. They are more focused on oil rig moving operations and have expanded their reach to cover wind, solar, mining, and infrastructure sectors and offer the following services:
Trucking
Oil rigs
Forklifts
Backhoes
Pit liner
Dump trucks
Location: 23000 CO-257, Milliken, CO 80543
Phone Number: 970-295-4800

Navajo Express Inc., 
Description: A family-owned business with more than 78 trucking experience and cater to all types of services that covers 48 states and Canada. Their services include: :
Heavy Haul
Dry, Reefer and OTR
Logistics
Truckload
Intermodal
Specialized Equipment
Location: 1400 W 64th Ave, Denver, CO 80221
Phone Number: 303-287-3800
This is the first place to start your search.
Submit your information below to find employers and CDL training schools near you.

Salcido Trucking Inc., 
Definition: This company was established 20 yrs ago and its a family-owned business.  Currently has 26 trucks and a certified NAIC. Their service includes:
Dump trucks
Bell
End Dump
Live Bottom
Tandem
Flatbeds
Location: 11357 Colorado Blvd, Thornton, CO 80233
Phone Number: 720-217-1844

Pacific Shipping and Trucking Company 
Definition: Founded in 1984, they are more focused on containerized beef and pork export market and are the leading delivery services provider of these said products. They ship within 48 states of the US and has these  services:
Refrigerated trucks
Flatbed
Drayage
Vans
Location: 6560 Vine Ct, Denver, CO 80229
Phone Number: 303-286-2989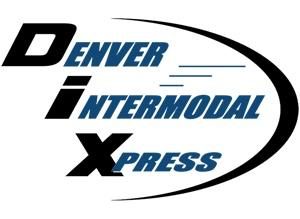 Denver Intermodal Express 
Definition:  This company began in 1991 and has grown and expanded. They added 3 yards for storage and warehousing, offering a very reasonable price for their deliveries and has services which include:
Intermodal Drayage
Long haul transport
Regional transportation
Location: 10700 E 40th Ave, Denver, CO 80239
Phone Number: 303-371-1500

ABF Freight 
Definition: With the partnership of the services, they also work for Panther Premium Logistics and currently have 13,000 employees. Their other services include
TruckloaD
LTL
Ocean, air, and ground expedite
Warehousing
Location: 880 Ford St, Colorado Springs, CO 80915
Phone Number: 719-596-9201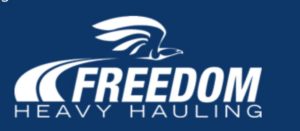 Freedom Heavy Hauling
Definition: A company that ships heavy equipment throughout the nation. With over a lot of experience. They believe that reliability is the best key to sustain a customer. Services include:
Heavy Haul
Over Dimensional
Equipment Export
Super Load Hauling
Equipment Hauling
Flatbeds
Flat decks
Location:  3208 N Academy Blvd, Colorado Springs, CO 80917
Phone Number:719-301-6288

Transpo Burgener Trucking 
Definition: Founded in 1946, they are expanding further to accommodate all customers with the 48 states in the US. They currently have 500 fleets of trucks and trailers and is partnered by SmartWay for their driver's safety. Their services include:
Dry Bulk Transportation
Flatbed
Lowboy Hauling
Portable Cement Pigs
Blower Rentals
Location: 7301 SW Frontage Rd #3, Fort Collins, CO 80528
Phone Number: 970-482-4888

Ralph Martines Trucking Inc., 
Definition: A company that started in 1962, they offer a variety of services from hauling materials in construction sites that is available round the clock and currently has 30 trucks that are always on-the-go and offer these services:
Rock, sand, boulders, concrete barriers and topsoil
Dirt, concrete and asphalt, construction debris, asbestos, and contaminated soil
Rock trailers, material trailers, flatbed trailer, and tandem trucks
Location: 7255 Ivanhoe St, Commerce City, CO 80022
Phone Number: 303-288-8788

Joseph Grieve Trucking Inc 
Definition: This business started with one truck in 1974, Joseph Grieve Sr. was able to grow the business with hard work and determination. He currently has 30 trucks with access to 20 independent haulers through partnership. Their services include:
Trailers
Belly Dumps
Side Dumps
End Dumps
Tandem Dump Trucks
Flatbed
Trucks
Location:5390 Tennyson St #4048, Denver, CO 80212
Phone Number: 303-425-5312

CAST Transportation  
Definition: Founded in 1948, their experiences started in the Hazmat field, still a family-owned business, they operate a 24-hour full-service shop and has the reputation of the top approved carrier by the Department of Energy. Services include:
Nuclear and Hazardous Materials
Flatbed
Heavy Haul
Roll-off Containers
Transload
Trucking Support Services
Location: 9850 Havana St, Henderson, CO 80640
Phone Number: 303-534-6376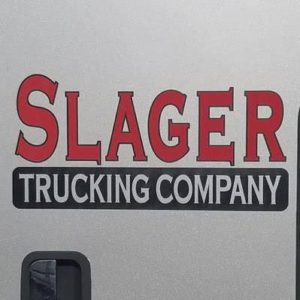 Slager Trucking Company 
Definition: A family-owned business since 1982. Their focus to give their customers a high quality of standards to satisfy their needs. Their business expanded in 1988 and is still acquiring more services across the US. Their services include:
Dry van trailers
Flatbed
Vans
Location: 8906 E US Highway 34 Johnstown, CO 80534
Phone Number: 970-624-6961

Evans Delivery 
Definition: A small company that started in 1939 with 2 trucks. But with hard work and determination, they established steamship lines to offer more services and currently has 600 terminal locations with 7000 trucks for different types of services. Their services include:
Ocean Container Drayage
Temperature-controlled Equipment Handled
Rail Trailer Drayage
Flatbed Transportation
Intermodal Transportation
Container Yards
Container Freight 
Location: 510 E 51st Ave, Denver, CO 80216
Phone Number: 800-666-7885

Elder Trucking Inc., 
Definition: A company that services the local oil and gas industry. They also do local construction, farming, and ranching. They are committed to environmental awareness and wildlife protection. Their services include:
Heavy Haul
Winch Trucks
NDT Tubular Scanning
Hydrostatic Testing
Belly Dumps and Tandems
Hydro-seeding and Mulching
Fresh Water Hauling
Pipe Trailers
FRAC/Flow Back tanks
Blower and Pneumatic Hauling
Welding and Fabrication
Location: 1156 Co Rd 352, Rifle, CO 81650
Phone Number: 970-625-4189