In this article, I will list all the trucking jobs in Texas. You will also find the company's address, website, and requirements in this guide. Read on.
List of Trucking Jobs in Texas
Class A CDL – Dedicated truck driver – Coca-Cola- job post
Schneider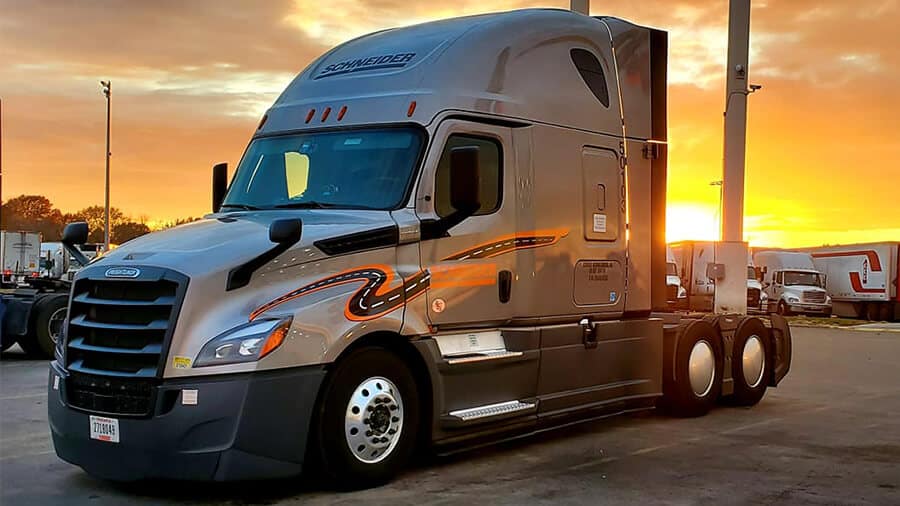 Description: Schneider uses E-Verify to confirm the employment eligibility of all newly hired associates. To learn more about E-Verify, including your rights and responsibilities, please visit www.dhs.gov/E-Verify.
Requirements:
Valid Class A Commercial Driver's License (CDL).
Live within 75 miles of Dallas, TX, Houston, TX, Oklahoma City, OK, or San Antonio, TX.
Website: https://schneider.com/
Address: San Antonio, TX 78201, USA
Home Daily Dry Tanker Truck Driver- job post
Schwerman Trucking Co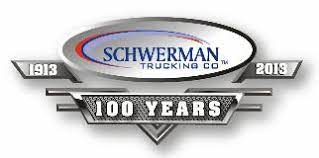 Description:
Schwerman Trucking Company is now hiring for our Dry Bulk operation in Buda, TX.
$3000 Sign-On Bonus thru 30 June 22. Top Pay, Home Most Nights, Great Trucks.
Excellent Health Benefits which go into effect after 30 days of employment, 401K with Company Match and Paid Holidays and Vacation.
Requirements:
US work authorization (Required)
Tractor-trailer: 1 year (Preferred)
Website: https://www.tankstar.com/Schwerman/Home.aspx
Address: Buda, TX 78610, USA
Read:  List of Trucking Jobs In Michigan
Truck Driver, Class A CDL AVERAGE $80-$95,000/YEAR (42)- job post
CARRY TRANSIT
Carry Transit is a food-grade, bulk carrier with rail transfer sites. Carry Transit lead & perform with Food Safety at the forefront. They support and encourage our employees' growth and development with ongoing training.
Carry Transit, Arlington TX has Dedicated loads, Out & Backloads, and Regional loads – Available!
Requirements:
Minimum requirements to be considered for a driver position for carrying Transit Must be at least 21 years of age.
A minimum of 12 months of recent verifiable driving experience with a satisfactory work history.
Have one valid Class A CDL with Tanker Endorsements.
No preventable accidents in the previous twelve months in a commercial motor vehicle on a public roadway.
No significant accidents including roll-overs.
No more than two moving violations in the last three years, with no DUI or DWI in the last seven years.
Ability to pass a DOT physical and obtain a one-year medical card also pass a drug screen and post-offer dexterity test.
Complete and pass a road test.
Website: https://www.carrytransit.com/
Address: Arlington, TX 76011, USA
Day Shift Truck Driver- job post
OmniSource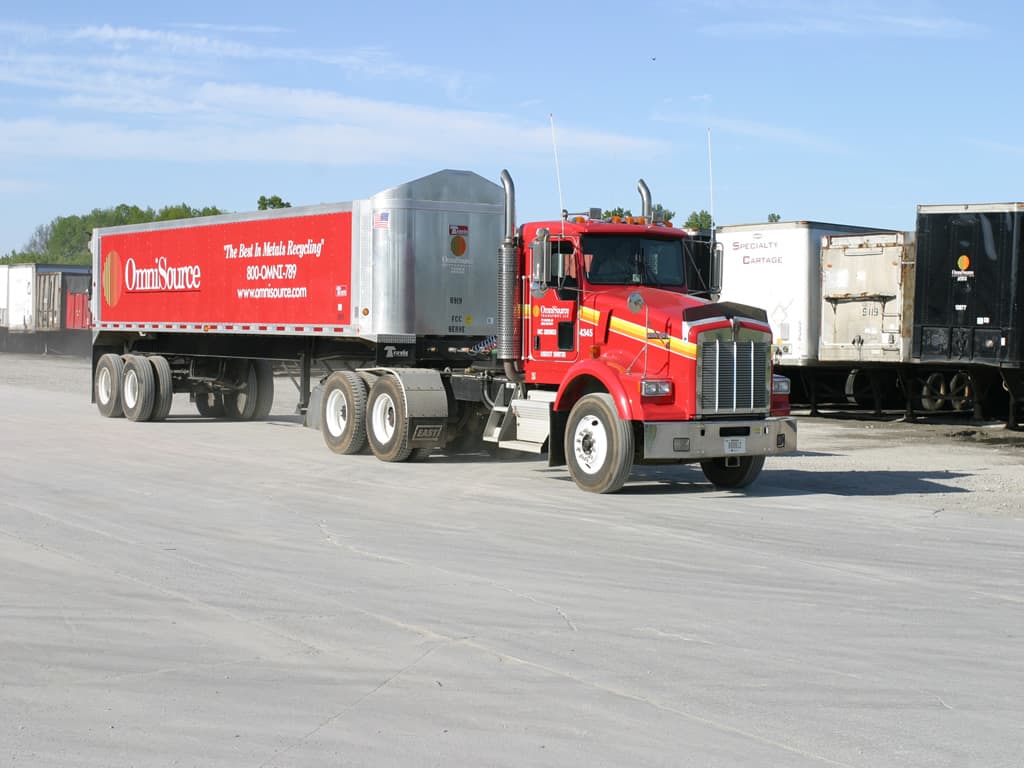 Description: Drives diesel-powered truck and trailer combination to pick up, transport, and deliver scrap metal in a safe and timely manner focusing on safety and customer service.Responsibilities:
Hook and unhook trailers from tractor cranking lever to raise and lower landing gear on semi-trailers.
Inspect trailers/trucks for defects and make sure they are in safe operating condition before, during, and after trips. The driver must submit in writing, a report of the condition of the truck/trailer at the end of each day or upon switching equipment if repairs are required.
Apply knowledge of commercial driving skills maneuvering vehicles at varying speeds in difficult situations i.e.: heavy traffic, inclement weather, and/or tight loading and unloading areas.
Ensure that all shipping documentation required to move the product is available for inspection and that the appropriate paperwork accompanies the shipment when delivered.
Requirements:
2 years of verifiable tractor/trailer experience; or 1 year of tractor/trailer experience with a graduation certificate from an accredited tractor/trailer driving school.
Ability to apply common sense understanding standards set forth by the US Department of Transportation. You must know DOT regulations governing safe driving, hours of service, and inspection maintenance. You must meet the requirements set forth regarding reference checks, driving records, and company policy procedures.
Must possess a valid Commercial Driver's License (CDL) Class A.
Must be able to pass a Federal DOT Drug Screen.
Ability to read, write, and interpret the English language sufficient to communicate with law enforcement, and company personnel. You must be able to interpret documents such as safety rules, operating and maintenance instructions, and procedure manuals. You must have a working knowledge of vehicle safety control systems.
Website: https://www.omnisource.com/
Address: Sinton, TX 78387, USA
Class A CDL Bulk Local Driver- job post
Airgas Inc.
Description: Enrich your experience with a new step in your professional journey! Airgas encourages internal mobility. Developing yourself into new roles within our organization is key to our Talent Management strategy. We believe in you and the value you bring to our company.
Ability to earn $95K-$100K + annually
$5K Sign-On Bonus
Travel: Home Daily/Occasional lay-over
Work Schedule: Nights & Weekends
Paid Training
Equipment: Airgas operates a modern and efficient fleet. Most vehicles are under six years old and equipped with driver-friendly technology, such as On-Board Computers, collision avoidance technology, the latest camera technology, and GPS navigation.
Requirements:
Must be at least 21 years of age
One (1) or more years prior experience as a driver of tractor-trailer vehicles within the last five years
Must possess all applicable HAZMAT and Tanker endorsements
HS Diploma or GED preferred
Product knowledge of cryogenic, compressed, and specialty gases, preferred
Must possess a valid Class A commercial driver's license for the state of domicile
Successful completion and passing of DOT written regulations and road tests
Computer skills or ability to improve competence
Local Bulk Driver Position with possible layovers with little to no notice from time to time; Nights & weekends shifts,12-14 hours work days, 2 consecutive days off.
Website: https://www.airgas.com/
Address: Cleburne, TX 76033, USA
CDL-A Company Truck Driver | Pay Increase – Earn $75k-Year!- job post
A&A Express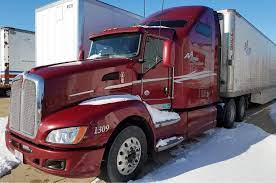 A&A Express specializes in nationwide, refrigerated trucking. They can haul fresh produce, meat, and frozen foods, as well as dry goods. A&A Express is headquartered in Brandon, SD, and has over 50 years of service hauling refrigerated products.
$5k Sign-On Bonus
$1,000 Referral Bonus
Safety & Production Bonuses
Clean Inspection Bonus
Medical, Dental & Vision Benefits
401K with Company Match
Paid Vacation After 1 Year
High Miles – 2,800 Per Week
Requirements:
CDL-A
21 Years of Age
6 Months Minimum Tractor Trailer Experience.
Website: https://www.aandaexpress.com/
Address: Plano, TX 75023, USA
CDL Class A Delivery Driver- job post
KeHE Distributors, LLC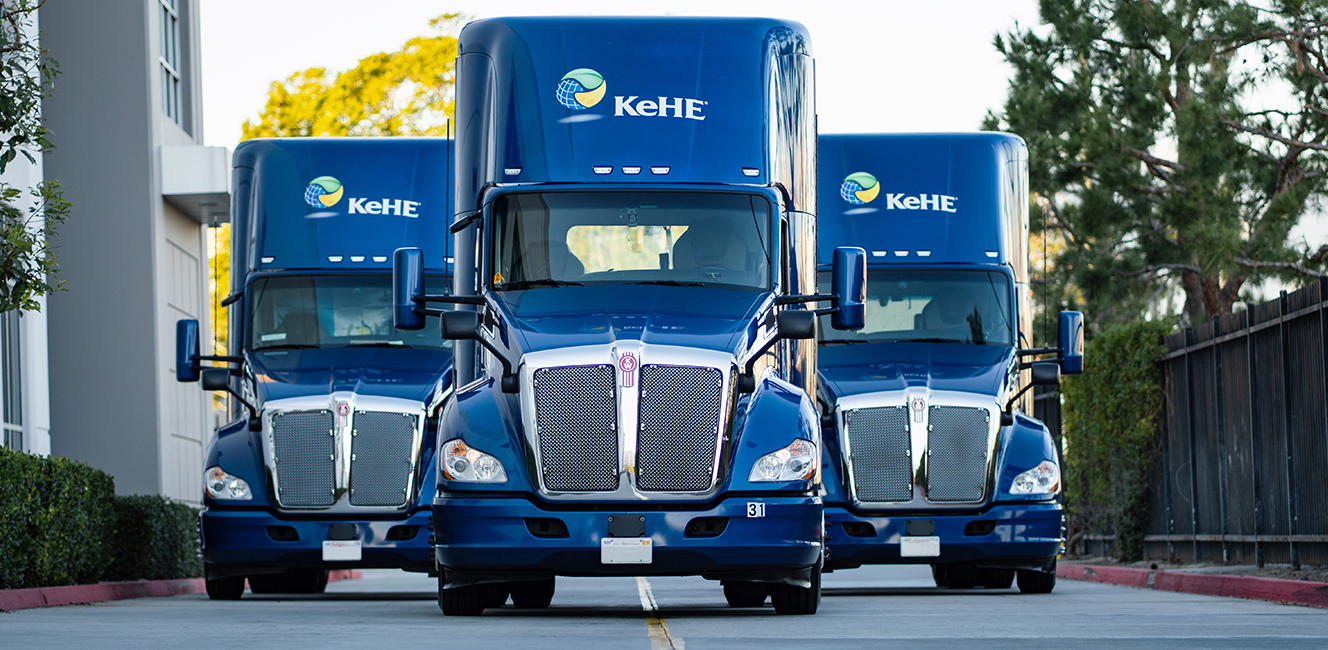 KeHE-a natural, organic, specialty, and fresh food distributor-is all about "good" and is growing, so there's never been a more exciting time to join our team.
Sign-on Bonus of $5,000!!!
Employee Stock Option Eligible
Benefits Day 1
Employee Owned Company
Average Earnings 85k-90k!
Requirements:
Class A CDL driver's license
Minimum 6 months of verifiable truck driving experience
Clean driving record.
Website: https://www.kehe.com/
Address: Dallas, TX 75241
Local Truck Driver- $1000/week- job post
Tower Extrusions, Ltd
Description: Tower Extrusions, LLC. is a privately owned aluminum extrusion company that has been in business for over 40 years. We are currently seeking a local CDL-Class A truck driver, at our Wylie, TX location. We offer competitive pay, home daily, and great benefits; on top of all the perks that come with driving for a growing privately owned company, 
Requirements:
Be at least 23 years old
Possess a Class A commercial driver's license (CDL)
Have a minimum of 6 months of commercial driving experience
Have good interpersonal communication and customer service skills
Be able to maneuver heavy products using forklifts and pallet jacks
Address: Wylie, TX 75098, USA
Website: https://www.towerextrusion.com/
CL A Driver 3 Mos Exp-Point to Point Dedicated-100% No Touch-Rider & Pet Day One- job post
Predator Transport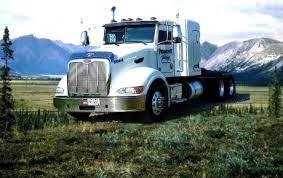 Class A Drivers with 3 mos experience run point to point (Vance to Laredo) – great miles – rider and dog from day 1 and no-touch- full benefits
Average weekly pay: $1350 – $1,740 with starting pay up to $.48CPM-starting pay based on experience
Drivers average two round trips per week with some running more
Park trucks at home or secure location unless you live close to the terminal and may park there
2 weeks out 2 days home
$500 Transition bonus paid out after 1st dispatch
Equipment: Freightliner Cascadia and Kenworth T680s
Drivers run dedicated accounts from Vance AL to Laredo TX
Live load and unload-100% no Touch
May have rider and dog from day one.
Requirements:
Must have 90 days of recent OTR/Regional driving experience
No more than 3 moving violations in the last three years. If you have moving violations on your PSP you are allowed a total of 5 moving violations in the last three years
May not have any serious moving violations (reckless, careless, texting and driving, no CDL while driving CMV, 15+) in the last 24 months. Note this includes CMV and personal vehicles.
No DUI in a personal vehicle in the last 5 years, between 5-10 years must be reviewed by safety and can never have a DUI in a CMV and can never have failed a DOT drug test ever – no SAP.
Address: San Marcos, TX 78666, USA.
Website: https://web.predatortrucking.com/