This blog post talks about the big list of all Pennsylvania trucking companies. Read and share your thoughts. Consider reading my previous post on the big list of Georgia trucking companies here.
 
CENTRAL PENNSYLVANIA TRANSPORTATION, INC
Description: This company has been in the trucking industry for the past 35 years. They offer their customers high-level trucking services with the best information and communication network. Their services include regional transportation such as truck loading, warehousing, and residential and commercial moving. With locations in Lancaster and Robesonia, they offer effortless service with the latest fleet of trucks.
Location:

425 Steelway, Lancaster, PA 17601



Tele:

(717) 295-2442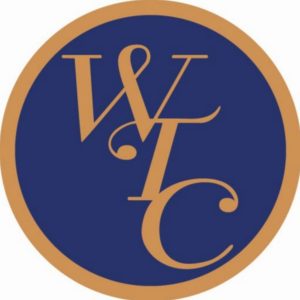 WATSONTOWN TRUCKING COMPANY
Description: This is a family-owned company founded in the year 1941. They are asset-based trucking companies with over 400 fleets of trucks and 1200 trailers operating the whole of Canada and the united states of America. With a team of dedicated staff, they offer the following services; Truck loading, specialized flatbed, 3PL/warehouse, and air and sea freight. In 2019, they opened a new office in Roanoke, VA.
Location:

60 Belford Boulevard | Milton | PA 17847

Tele:

(800) 344-0313
Barber Trucking Inc.
Description: They are a member of the Truckload Carriers Association and participates in the yearly National Safety Council program.
Location:

Brookville, PA

Tele:

(888) 326-9870
This is the first place to start your search.
Submit your information below to find employers and CDL training schools near you.

Veltri Inc.
Description: They are into trucking service in the Pennsylvania region. founded by Pietro Veltri in Washington, PA. Veltri is a family-owned trucking company. Before his death, Pietro Veltri handed over the affairs of the company to his son. However, it should be noted that the company started with just 2 trucks but now has over 200 fleets of trucks operating the whole of North East and Mid Atlantic area of the United States of America specializing in trucking services in Pennsylvania, Delaware and new jersey. Until now, the affairs of this company is being managed by Tony Veltri, following in the footsteps of his father. with a team of professional and well-trained staff and drivers, they offer the following services;
JIT production support

Private fleet

Distribution store-to-center deliveries.

Shuttle and spotting services

Dedicated regional and local trucking in Pennsylvania 

Flatbed

Air and sea freight/cargo

Commercial and residential moving.

Military.
Location:

1961 Hartel Street, Levittown, PA 19057

Tele:

215-946-6400

Schneider Inc.
Description: In 1935, AI Schneider founded this company. It is a public trading company that was listed on the New York stock exchange since April 6, 2017, under class B share with SNDR. They have their core values as the following; 
First, safety always; They believe in the principle that the safety of their drivers, staff, and customers is very paramount.

In every action, integrity; having in mind that reputation has a big role to play when it comes to business, they conduct their service and treat their customers with the highest ethical standard. credibility, fidelity, honesty, and truth are their watchwords.

Respect and Value for all and sundry; with a team of well trained and disciplined drivers and staff, they are always at the forefront to ensure that their customers are treated with the utmost respect.
Excellence; They provide high quality and reliable services.
Schneider Inc. has the following certifications:

Partners in Protection (PIP), Customs Pre-Arrival Review Systems (PARS)

ISO 90001 certification
Services offered include:
Flatbed

Trucking

Commercial and residential moving

Military
Location:

Mehoopany, PA

Tele:

800-558-6767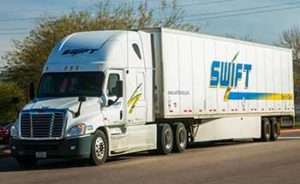 Swift Transportation Inc.
Description: With state of the art information and communication, Swift Inc. offers its customers world-class trucking and freight services. Since its inception, it has been continuously active in the trucking industry. Recently, over 200 fleets of trailers and trucks have been added to their trucking line. They have won numerous awards and their services are equal to none. They are family-owned trucking companies specializing in flatbed, transloading, residential and commercial delivery, on-site and off-site dumping and excavation.
Location:

Jonestown, PA

Tele:

(717) 865-7830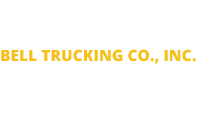 Bell Trucking Co. Inc.
Description: With branches scattered all over the united states of America, Bell Trucking Co. Inc has the best of trailers and trucks to give you the best of service. Since the company's inception over the past 40 years, they have been actively offering their customers the following services; transloading, military, flatbed, commercial and residential trucking. They also offer truck tracking ensuring that customers have realtime 24/7 online monitoring of their shipment or goods. With a team of professional drivers with CDL, you have nothing to worry about as your shipment is in safer hands.
Location:

1079 Shoemaker Ave. Shoemakersville, PA 19555

Tele:

(800) 345-4115

Werner Enterprises, Inc.
Description: This company came into operation in 1956. It was founded by C.L Werner, a driver. Since its founding days, this company has been active in the trucking business. They are premier trucking transportation and logistics and are among the top 5 largest truck loading companies in the whole of the united states of America. With the latest fleet of trailers and trucks, they offer diversified services such as regional and expedited dry van, medium to long hauling, flatbed, frozen and temperature-controlled trucking and warehousing. They are also into freight management, final mile services, and truck brokerage.
Location:

Allentown, PA

Tele:

(610) 481-0888
 
Prime Inc. 
Description: This company started its operation with just one truck and has grown into a multimillion-dollar trucking company with over 100 fleets of trucks. With their unmatched history of excellence, integrity, and professionalism. With dedicated staff, they make sure that the needs of their customers are met and on a timely basis. 
Their drivers are well trained and disciplined and are CDL holders. With their state of the art information and tracing service, customers will be able to have real-time monitoring of their goods via the internet. Services include;
transportation, flatbed, air and sea freight and commercial and residential moving.
Location:

Pittston, PA

Tele:

(570) 654-5400

Paul Muller Truccing Inc.
Description: This is a family-owned company. They have the best drivers and staff and offers her customers world-class trucking services. Their trucks are installed with tracking devices making it very easy to track your shipment from home. You will experience peace of mind when you shop with this company. They got you covered with their insurance based trucking services making sure you have nothing to fear. Services offered include:
Transloading

Warehousing

Military moving

on-site and off-site excavation and dumping

commercial and residential moving

Delivery.
They are the Department of Transportation accredited trucking company.
Location: 451 Freight St. Camp Hill, PA 17011
Tele: 717-225-5787