The big list of all Nevada trucking companies will be discussed in this article. Kindly read our previous article on the big list of all Wyoming trucking companies here.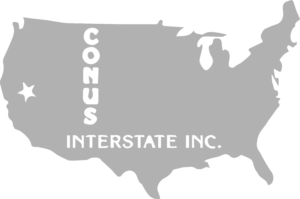 CONUS Interstate, Inc.
Description: CONUS Interstate, Inc. has been servicing dry van and flatbed customers for almost 29 years out of the Northern Nevada terminal. CONUS Interstate, Inc. pride themselves on professionalism and attention to detail regardless of how big or how small. CONUS Interstate, Inc. is located in Sparks, Nevada, and services western region dispatch as a trucking company and brokerage with a large carrier base. CONUS Interstate, Inc. can handle freight needs in all 48 states as well as Canada.
CONUS Transportation, Inc. is located right on the I-80 main east-west freight corridor in Sparks, Nevada and services western region as their primary trucking company. CONUS Transportation, Inc. services a wide range of customers including dry van and flatbed freight. This company motto is "Our customers know that if it can be hauled, CONUS can do the job no matter what the product is"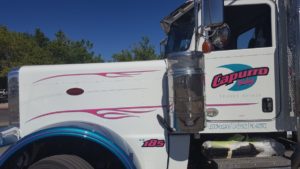 Capurro Trucking
Description: Capurro Trucking was established in 1994 by President and Owner Clint Capurro. Based out of Reno Nevada, the founder immersed himself in this new venture and while driving himself he focused primarily on providing unmatched customer service, an impeccable safety record and setting the foundations for life long customer relationships. In 2001, the founder opened a second location in Carlin NV, which is referred to as Capurro's Mining Division. This company's primary focus is hauling large volumes of ore bodies from various locations, for the vast number of mining companies in the western United States.
From 1994 to present the founder has grown Capurro Trucking to be one of the largest trucking companies in all of Nevada. The Capurro fleet now exceeds 100 trucks and more than 300 trailers, allowing customers base a large array of trucking options. Capurro Trucking continues to instill in its employees the same drive and dedication to customer service and safety. They take pride in providing our customers superior, safe, professional services at a fair price.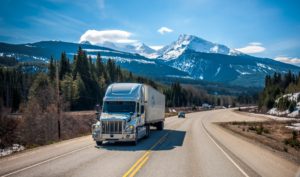 Premium Trucking
Description: Premium Trucking focuses on providing great trucking services within Las Vegas. Due to growing business and affordable rates, this company's mission is to deliver value to its clients by creating an all-in-one transport solution that exceeds expectations, promotes transport safety, while providing exceptional personal service and affordability. With it's proven track record of success and dedication to clients, they continue to build a strong reputation as a customer-focused industry leader.
MC Carrier LLC
Description: MC CARRIER is able to provide affordable logistic services and warehousing at a fraction of the price of competitors. They have the capability of shipping TL and LTL shipments inside the US (lower 48 states) as well as small parcels and special freight services.
At MC Carrier LLC, their mission to provide you with reliable transportation solutions custom-tailored to your unique needs. They make sure your shipment gets delivered safely and on time, to your full satisfaction.
Truline Corporation
Description: Since 1962, Truline Corporation has provided unparalleled value to customers through innovation, dedication, integrity, and safety. What started as a single truck operation in Reno, Nevada has grown to an extensive and modern fleet serving across Nevada, California, Arizona, Utah, Colorado, Wyoming, Arkansas, Georgia and Texas.  At Truline Corporation, they have found success through new technology, hard work, and most importantly a commitment to the highest level of service from quality employees.
They believe that our employees are its company's greatest assets and are dedicated to developing opportunities that will empower employees and strives to maintain a positive work environment that is both safe and successful to ensure the well being and quality of life of every member.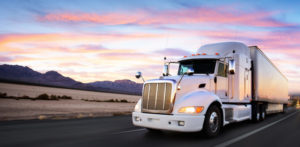 Sierra Rental & Transport
Description: Sierra Rental and Transport is a trucking company located in Sparks, NV that provides a professional heavy haul and low bed service to the Western United States. They also provide end dumps, belly dumps, transfers, flatbeds, step decks, and water trucks in Nevada and Northern California areas and have over 40 years of experience in the heavy haul industry transporting oversized equipment and over-dimensional loads, as well as hauling of materials, such as aggregate, boulders, demolition, dirt, asphalt, and much more.  Their services are utilized by the Mining and Construction industries, as well as many more.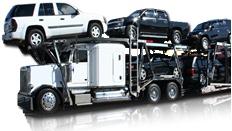 H2O to Go Trucking Company
Description: H2O to Go Trucking Company has been serving Las Vegas and Henderson since 1994. Service includes; flatbed, expedition, and hauling.

Swift Transportation – Sparks Terminal
Description: Swift Transportation began operations on October 10th, 1966 transporting imported steel through the ports of Los Angeles to Arizona and Arizona cotton for export back through to Southern California.
Jerry Moyes, founder, began with the same entrepreneurial, can-do spirit that is one of Swift's core values today. The original operation was conducted under the name of the Common Market. Operating authority was purchased from a descendant of the Swift Meat Packing family, hence, today's name of Swift Transportation. Jerry, with his father, brother, and partner, grew the business, with typical startup challenges, to a $25 million annual revenue in 1984. With the passing of Jerry's father, Carl Moyes, Jerry became the sole owner. By 1990, Swift had grown to a $125 million carrier with 800 trucks. Swift's significant revenue growth is attributable to internal growth with existing customers as well as acquisitions. Since 1988, Swift has acquired 13 different motor carriers. Today, Swift generates over $4 billion in revenue and operates nearly 20,000 trucks.
Swift's terminal network has grown to over forty full-service facilities in both the continental United States and Mexico. Swift owns 100% of Trans-Mex, a Nuevo Laredo, Mexico based carrier. Swift offers border crossing services at all major Mexican border crossings. Swift maintains a presence in every Canadian province each day. Swift is unquestionably the largest full-truckload motor carrier in North America.
DATS Trucking, Inc.
Description: DATS was built on and thrives on its core belief that Quality and Service still have a place in the market. They work hard to provide the best LTL freight transportation services in Arizona, Colorado, Idaho, Nevada and Utah and have partnered with the best regional LTL carriers to provide this same quality service to California, Oregon, and Washington.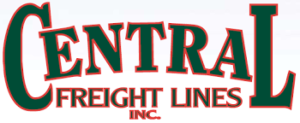 Central Freight Lines Inc
Description: Founded in Waco, Texas in 1925 by W.W. "Woody" Callan, Sr., Central Freight Lines, Inc. is a
non-union less-than-truckload carrier specializing in regional overnight and second day markets
in the East Coast, Southeast, Southwest, Midwest, and West Coast and is now serving Mexico,
Puerto Rico and Hawaii.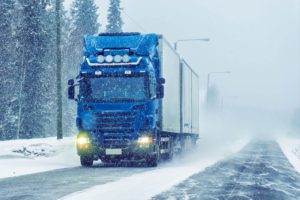 Win Trucking
Description: For 20+ years this company has been providing the Southwestern United States with climate-controlled transportation and cold storage. They understand that the quality of customer's perishable products is dependent on its safe handling and ability to make on-time pick-up and delivery.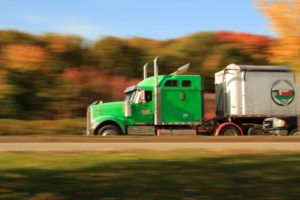 King West Logistics LLC
Description: King West Logistics arranges flatbed truck transportation for businesses throughout the United States, Canada & Mexico. This company specializes in all types of flatbed trucking, from LTL to oversize heavy haul and also handles power only.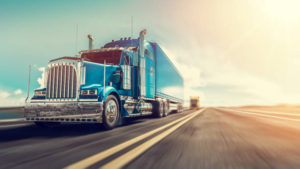 Old Dominion Freight Line
Description: Founded in 1934 Old Dominion Freight Line started out as a single truck running a 94-mile route in Virginia, over the last 80+ years they've led the way to become a national LTL freight leader and global transportation company. The values that drove its founders decades ago still inspire this company today.

Full Tilt Logistics & Transportation
Description: As a premier Freight Logistics and Transportation Company, its services include supply chain management, supply chain design, transportation procurement, and route management, and company-owned dedicated energy-efficient power units. They expertly manage the increasingly complex demands of today's logistics.

Estes Express Lines
Description: Estes offers a full range of efficient, cost-effective options to meet your transportation needs. They provide the following services; LTL, TL, flatbed, and expedition.

Barney Trucking
Description: Barney Trucking is a people-focused organization and its Business is about building lasting relationships – not only with customers but the employees that make it all happen. They care about their staff and spare no effort to develop a long-term mutually beneficial relationship.
Barney Trucking transports a wide range of liquid and dry-bulk commodities, including hazmat, throughout the Western United States. With expertise and specialized equipment, you can trust them to provide value-added safety-focused transportation solutions.
With Barney Trucking's experienced management team and specialized equipment, they tailor customer-specific services to efficiently transport, store and manage a broad range of bulk commodities and general freight. They operate in most of the Western states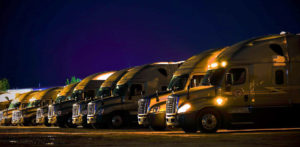 Apex Bulk Commodities
Description: This company is committed to providing its customers with dependable, safe, and ethical service, covering the Continental United States and Canada.
They strive for zero defects in all activities related to each and every load they deliver, from the moment they receive the order from the customer to the time payment is received for the order.
Based in Adelanto, California, Apex has grown from its original single location to 7 full service terminals throughout the western United States.