In this post, we have compiled The Big List Of All Hawaii Trucking Companies for you. Enjoy the list, however, you might check out our previous post on Michigan trucking companies here.

Royal Hawaiian Movers Inc.
Description: Royal Hawaiian Movers Inc. was established in 1982 by Richard L. DeWitt. With their state of the art fleets, all your freight and trucking services will be met. Being one among the few trucking companies in Hawaii, they have warehouses on all the four major islands in Hawaii. Their drivers and staffs are well trained and disciplined. with over 5 years of trucking experience, I am sure you will have nothing to worry about when you entrust your cargo or warehousing business to them. They offer the following services: storage and residential moving, logistics, military, and corporate relocation.

Hawaii Transfer Co Ltd
Description: this trucking company was started by Founders Gordon and Raymond Okumura in 1931. It is often called the oldest trucking and freight company in Hawaii. However, we should not forget that this is a family-owned company. With a team of professional drivers with CDL, they offer world-class trucking services that are equal to non. They provide their customer computerized warehouse systems where they can monitor and follow up their goods via the internet and has the latest and largest fleets among the trucking companies in Hawaii. The services offered by Hawaii Transfer Co Ltd include; Transportation, flatbed, residential and commercial moving, and warehousing.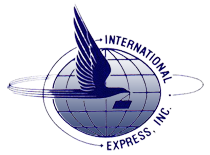 INTERNATIONAL EXPRESS, INC
Description: This company has the affairs trucking affairs of her customers at heart and as such, is committed to offering the highest professional standards in the trucking industry. With the latest fleet of trailers, flatbed trucks, utility vans both small and large, and heavy tractors, they have all your trucking services covered. They recently added 45 new foot trailers to their list of heavy-duty vehicles. They offer dry warehousing, refrigerated warehousing, air freight, and USDA cold storage.

Akana Trucking, Inc.
Description: They have been in the trucking industry since the company's inception in 1989. with the latest fleet of trailers and tractors, they focus their service mainly on hauling oversized, overweigh and over-dimensional cargo. having been in the trucking industry for 30 plus, they have earned for themselves respect in the trucking business in Hawaii. Their customer care service a top-notch as they provide timely, flexible and efficient trucking services.
They offer you the following services: hauling of heavy construction materials, boats, palletized cargo, containers, forklifts, bulldozers, and excavators.  Oversized cargo and crane hauling.
This is the first place to start your search.
Submit your information below to find employers and CDL training schools near you.

Aloha Trucking, Inc.
Description: Founded by Ivan Silva, with a team of professional drivers and staff, the Aloha Trucking has been in the trucking business for the past decade. With over 70 fleets of trailers to their credit, the Aloha Trcuing Inc. Keeps to their promise bt providing world-class cargo and warehousing services to their customers. Their services are extended throughout Hawaii Island.   Hard work, dedication, and honesty are the qualities of Aloha Trucing Inc. They are into;
Hauling,
On-site construction,
Semi tractor-trailer servicing
Flat rack trailer services
Expedited services
Special request day service
Container hauling
Aggregate
Clearing and excavation
Lowboy trailer service
Next day delivery services
Their range of trucking equipment include:
Backhoe
Excavator
Loaders
Super dumps
Semi-trailers
Tandems
Lowboy trailers and flat back.
Location: 91-1041 Midway St, Kapolei Hawaii 96707
Tele: (808) 216-3286

Touchdown Trucking
Description: This company was founded in 1979 to offer trucking services to the residents of the Island of Hawaii. They operate with state of the art information technology to offer her customers the best trucking services. 1999  brought unprecedented growth to the company as the operation of Tiki Guide services begun. This is another branch of Touchdown trucking which offers tour guide services to Hawaii tourists.  With a passion to deliver the best trucking and tourist guides service, both companies signed a partnership. They offer the following trucking and cargo services baggage and logistics services, hauling, and flatbed services.
Location: 4321 LawehanaSt, Hon, Hi 96818

Tele: (808) 423-8777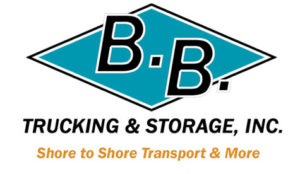 B.B. Trucking and storage Inc.
Description: B.B. Trucking and storage Inc. founded in 19991, they are the foremost trucking company offering its customers distribution and comprehensive storage solutions. Their foundation headquarters was in Maui Hawaii. They are into air and sea freight, business and island services. With over 15 fleets of trailers and trucks, they offer services such as frozen and refrigerated goods delivery, warehousing and freight services.
Location:  200 Waiehu Beach Rd., Wailuku, HI 96793
Tele: 808.877.3966

Pacific Transfer
Description: This company was established with state of the art information and trucking infrastructure. They have the latest fleet of trailers with a team of well trained and professional drivers with CDL. Each of their trucks has Tacker making it possible for customers to experience real-time monitoring of their goods via a smart network.  They are into services such as;
Moving; residential, commercial
Trucking: container tracking
freight; air and sea
Location:  94-360 Ukee St., Waipahu, HI 96797
Tele: (808) 676-9120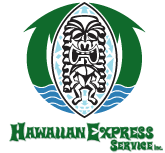 Hawaiian Express Service, Inc.
Description: Since their inception in 1935, they have been into freight forwarding and other trucking services to the island of Hawaii. They are the largest LCL operator in the whole of Hawaii island. With EDI (electronic data interchange) which enables customers to monitor the stages of their shipped goods. They are into cubbing, ocean booking, container loading, delivery, and offloading, and trucking.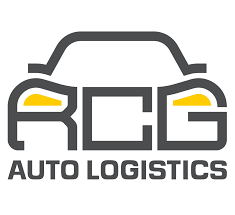 Auto Logistics Transport Services 
Description: They offer cargo services such as air and sea freight, container hauling and warehousing.

Kona Trans
Description: This company was founded by  Shin Shiotsuka in the year 1939 and since then has been in active service. Being the largest trucking company on the big island, it is a family-owned company with over 60 staff and several fleets of state of the art trucks. Since its inception, the company has been experiencing drastic changes both in the number of newly purchased trucks and also in the company's infrastructure. Recently they had overhauling of all their trucks with the latest tracing software and systems. They provide training and CDL to their successfully hired drivers. With solar-powered warehouses and offices, you are sure all your trucking needs are in professional hands.