This post talks about the List of All Michigan Trucking Companies. You might as well check out the previous post on trucking companies in Georgia.

Rush Trucking Corporation
Description: Rush Trucking Corp. is a company that has been in the trucking business for 35 years. They now have multiple hubs and a growing fleet. They provide full-truckload transportation throughout the Midwestern and Southern United States for over-the-road transport needs.
Location: 35160 E Michigan Ave, Wayne, MI 48184
Phone Number: 734-641-1700

Hutt Trucking Co., Inc.
Description: This company offers different types of cargo and freight services and has been in service for the past 30 years. They currently have over 50 trucks and 120 trailers with over 200,000 square feet of deep-frozen warehouse in West Michigan. Most of the trucks that they have are temp controlled transportation for dry, refrigerated, frozen, or even deep-frozen products.
Location: 1362 Lincoln Ave, Holland, MI 49423
Phone Number: 616-928-2300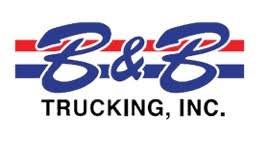 B & B Trucking Inc
Description: A family-owned company since 1969, They are recognized as one of the Top 3 Green Fleets in the US What makes them different is the recycling of more than 60 percent of generated waste from 20,600 square foot shop.
Location: 6147 Technology Ave, Kalamazoo, MI 49009
Phone Number: 269-544-4361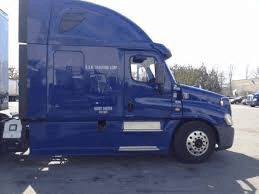 United Road Services Inc.
Description: Founded in 1997, they are the Auto Transportortayion expert that has patented OVISS technology which enables excellent delivery services for their customers. They currently have a fleet of more than 6,000 trucks that covers International Shipments, including Mexico, Canada and abroad.
Location: 10701 Middlebelt Rd, Romulus, MI 48174
Phone Number: 800-221-5127
This is the first place to start your search.
Submit your information below to find employers and CDL training schools near you.

James Burg Trucking Company
Description:
A company that offers regional flatbed services.
James Burg Trucking Compan
y has been in the trucking industry since 1984 and now has over 90 fleets of trucks. They have won numerous awards which include Michigan State Police Distinguished Partner Award – 2016; Acuity Insurance Company Outstanding Fleet Safety Performance Award – 2016 and Heavy Duty Trucking Magazine – Innovator of the Year Award – 2010.
Location: 27275 Mound Rd, Warren, MI 48092
Phone Numbers: 586-751-9000

Old Dominion Freight Line
Description: Founded in 1934, The company caters to 48 countries and has expanded overseas to accommodate all types of consumers. They offer LTL freight shipping that guarantees locked-in security for your uncrated freight.
Location: 1310 E Big Beaver Rd, Troy, MI 48083

Great Lakes Heavy Haul
Description: They offer transportation of heavy machinery and have different fleet options that offer warehousing with the use of 20 standard flatbeds with open decks and retractable curtains and Side kits among the few. They also have step decks, lowboys, stretch trailers, steerable and forklifts.
Location: 

 

1139 73rd St SW, Byron Center, MI 49315

Phone Numbers: 616-530-1800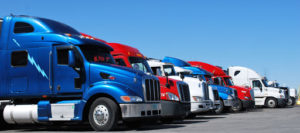 West Michigan Transport LLC
Description: They have been in the cargo industry for 13 years with a vast experience of multiple services with over 70 loyal owner-operators that have an additional carrier base of over 5,000 contracted carrier-partners. These include the top 5 C-carrier in the food manufacturing and distribution industries.
Location: 2350 112th Ave, Holland, MI 49424
Causley Trucking Inc
Description:
Formed in 1941, the
Causley Trucing Inc.
currently has 45 drivers with terminals in Detroit MI, Saginaw MI, and Lockport NY. They haul mail from three facilities; Saginaw, Detroit, and Gaylord, Michigan. They also offer third party Auto Testing and Department of Transport compliance on  Advanced Compliance Solutions.
Location: 4100 W Fort St, Detroit, MI 48209
Phone Number: 989-752-8383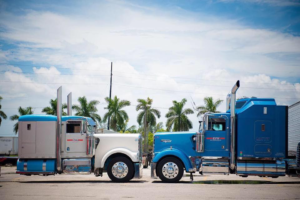 Miller Truck & Storage Company
Description: Incorporated in 1960 by Leo Miller, they offer Industrial Rigging Services with specialized machinery transport and high tech equipment installation to provide industrial rigging services efficiently, safely and on-time to meet the customer needs.
Location: 1800 Mitchell St, Jackson, MI 49203
Phone Number: 517-782-0371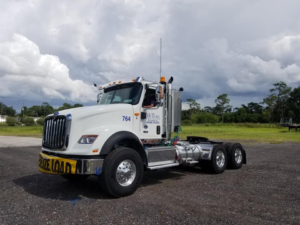 JK Transport
Description: Founded in 1997, who wors with Fortune 500 corporations and smaller businesses. They are certified Michigan motor freight trucking carrier and a member of the Michigan Trucking Association. Currently have 48 Foot and 53 Foot Trailers, they also do Cross Docking and Warehousing Services and Heated Storage.
Location: 13101 Eckles Rd, Plymouth, MI 48170
Phone Number: 734-207-0250

General Trucking, Inc
Description: The company has been in the trucking transportation industry since 2006. They have local shuttle and switcher services that have warehouse & consolidation to expedite the time for excellent customer service.  General Trucing Inc. has large and small partials and LTL.
Location: 24121 Mound Rd # A, Warren, MI 48091
Phone Number: 586-757-4244

Atlas Trucking Co LLC
Description: Named as one of the 100 largest private carriers in North America, Atlas trucking has also partnered with SmartDrive for in-cab safety video technology. They provide third-party logistics services to a wide variety of open-deck, van, specialized and intermodal freight needs.
Location: 20601 Trolley Industrial Dr, Taylor, MI 48180
Phone Number: 313-291-0390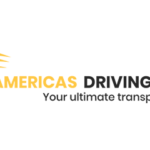 Bulkmatic Transport Co.
Description: Founded in 1970, Bulkmatic Transport co. is a  privately owned company with the most trusted dry bulk transportation facility in the country. Their services include trucking, transloading, and warehousing. With over 500 drivers & 1,200 dry bulk trailers, they deliver 17 Billion pounds of product each year.
Location: 

 

9450 Pelham Rd, Taylor, MI 48180

Phone Number: 313-299-3496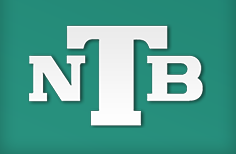 NTB Trucking, Inc.
Description:
NTB
started in 1974,  with a fleet of roughly 235 trucks and more than 830 trailers. They have In-truck communication systems and electronic logging to ensure the accuracy and speed of their pickup, delivery, and billing having personal relationships with our customers.
Location: 4203 Roger B Chaffee Memorial Blvd SE #2, Grand Rapids, MI 49548
Phone Number:  616-878-5554

Churchill Transportation Inc
Description: Eugene Gerald (Jerry) Churchill started the company in 1977. They specialize in freight forwarding and have expedited ground freight which offers air services, full truckloads and same-day delivery services across the entire continental United States, Canada, and Hawaii.
Location: 2455 24th St, Detroit, MI 48216
Phone Number: 313-896-1500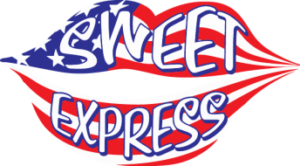 Sweet Express, LLC
Description: A family-owned business that started with only 15 vehicles but now grew to cater more customers with over 1000 pieces of equipment. They offer Long Haul and Regional truckload, Liftgates and Expedited services that are dedicated fleet of expedited sprinters and straight trailer trucks.
Location: 

3050 Breton Rd SE, Grand Rapids, MI 49512

Phone Number: 616-241-9200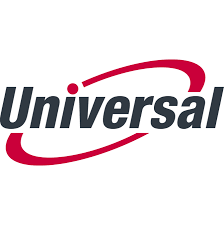 Universal Logistics Holdings, Inc
Description:
A full-service provider for complete supply chain logistics solutions. They work with air resource board programs such as Drayage, TRUCRS and TRU. They already won 13 awards which include Great Supply Chain partners in 2019. They use the AccuLinc
platform to provides business intelligence through immediate access to inventory, shipments, and costs.
Location: 12755 E 9 Mile Rd, Warren, MI 48089
Phone Number: 586-920-0100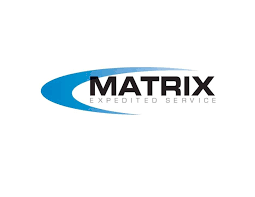 Matrix Expedited Service
Description: Matrix services and transports are into short, long and dedicated hauling. They also give you the option for international shipping and consolidation in Canada and across the US with different expedited services.
Location: 4268 Holiday Dr, Flint, MI 48507
Phone Number: 866-720-9805