Iowa Trucking Companies
Gray Transportation
Description: This is a great trucking company to work for serving 48 states. Gray Transportation is a family-owned business that takes care of the people that work for them and with them. Gray offers competitive pay for any driver who is interested in the freight hauling business. You just need to apply online to get started today on a great trucking career. Gray has been in business for 36+ years, 165 trucks, 500 trailers, and they cover 48 states.
Location: 2459 GT Drive, Waterloo, Iowa 50703
Telephone: (800) 234-3930
URL: Graytran.com

Schuster Co
Description: Schuster is a family-owned and oriented company based out of Northwest Iowa. Orville Schuster started Schuster Grain in 1956 with one truck hauling grain in and around Sioux City, Iowa. Orville continued to grow and expand services of Schuster Grain to include refrigerated and dry van services. The name was changed to Schuster Co to reflect the transition.

Heartland Express Inc
Description: Heartland Express is led by Michael Gerdin, who started his career with Heartland in 1983 as a teenager working in the truck wash bay.  From 1998 to 2001, Mike was President of A&M Express, a wholly-owned subsidiary of Heartland Express.  In 2001 Michael was appointed to Vice-President of Regional Operations, and in 2006 he was appointed to President of the Company.  Mike earned his BA degree in Business Management from Luther College.

TanTara Transportation Corp.
Description: In 2011, TanTara Transportation Corp. celebrated its third decade as a national transportation provider. They have been a proven and dependable carrier for 37 years. Taking care of people is what they do and are proud to be a fleet trucking Iowa company and know you'll appreciate their Midwestern hospitality and work ethic.
At TanTara, they know they're only as good as whatever word they say and If they give you their word, they will complete the job. If there is anything Tantara can't deliver, they'll find someone who can. Honesty and integrity are what their company is founded on and those core values have solidified their reputation.

JRRW Transport Inc
Description: Their goal is to be the best food ingredients, distributor. They've grown from servicing food manufacturers in the Midwest to a fully integrated supply chain solution for Fortune 500 companies across the United States. Today, JM Swank provides expertise in food ingredient distribution, including sourcing and logistics, to customers nationwide.
JM Swank demonstrates honesty, fairness, and flexibility in everything they do and work to increase supply chain efficiency. They work hard to meet your product needs and their commitment is to keep you informed of the latest market activity and product developments to help you save money. Their team's approach to partnership makes the difference in your bottom line.

Keane Thummel Trucking
Description: Keane Thummel Trucking, a family-owned and operated transportation and Over The Road trucking company, was founded in 1980. For 38 years, Keane Thummel Trucking has been providing outstanding customer service and care to their customers and communities.

CRST Logistics
Description: CRST International is one of the nation's largest transportation companies, providing total transportation solutions and comprehensive logistics services to customers all over North America. Every year, they invest millions of dollars so that their customers benefit from having the best-trained drivers, the newest equipment, and the latest logistics technology. This value the trust invested in them every day as they carry millions of dollars of inventory across the nation.
While other trucking companies were destroyed by the recession, CRST emerged even stronger with annual revenues exceeding $1 billion, they operate with zero debt, enabling them to reinvest in equipment, technology, and human resources so that their customers get the best service at a competitive cost.
With more than 4,500 trucks, one of the industry's newest fleets, and the largest roster of team drivers available, CRST's customers can count on them and they never promise more than they can deliver and they always deliver more than they promise.

Wenger Truck Line Inc
Description: No other transportation company cares as much for its drivers as WTL in Davenport, IA. They are real people with families and lives outside of truck driving.
The management team at WTL strives to work as hard for their drivers as their drivers work for them. They believe that you will see and feel the difference when you work for them. They are different, and will prove it!
WTL has been in continuous operation since 1946 and is a contract and irregular route carrier serving customers such as John Deere and Hormel. They have approximately 100 tractors and 300 trailers, vans, reefers, and heated vans.

Crawford Trucking Inc
Description: At Crawford Trucking they are driven to be the best and strive to be efficient and dependable to focus on delivering superior service at a competitive price. They are committed to respect customers along with their outstanding employees & independent contractors and believe people are their greatest asset and treat them that way. They achieve this through their unique work culture, exceptional equipment, and high standards. Here at Crawford, they care about the impact on its employees, customers, and community.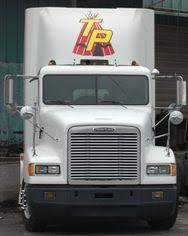 Florilli Transportation LLC
Description: Founded in 1987 by a former owner-operator, Florilli Transportation is a family-owned trucking company that retains the hauling business of refrigerated and frozen food industry leaders like Kraft Foods and Sara Lee. Their team of professional drivers is the key to helping them meet their customers' important delivery schedules.

TMC Transportation
Description: In 1972, Harrold Annett purchased the dormant trucking company, The Mickow Corporation. On March 6, driver Wally Harrah delivered TMC's first load from Chicago to Des Moines. With six power units and an office staff of two, Harrold and his team of professionals built TMC into the largest privately-held flatbed carrier in the nation.
In 2013, Harrold Annett established an Employee Stock Ownership Plan (ESOP) and TMC became an employee-owned company.
TMC's headquarters in Des Moines, Iowa are set on a picturesque 50-acre campus which includes state-of-the-art training and maintenance facilities, Black and Chrome Truck Sales and the up-scale Baymont Inn and Suites, the industry's first driver hospitality center

Dickey Transport
Description: This company, Harold Dickey Transport, is based in Packwood, Iowa and was started in 1959 and continues to operate in the refrigerated transportation industry. They haul primarily to the southeastern, southern, and mid-western states and hold great pride in the quality of their drivers, equipment, service, and on-time delivery rating to serve their customer's unique needs. Their goal to customers is to offer the best service available anywhere! To employees, their goal is to treat them with respect, compensate them well, and to listen to their needs. Their entire fleet consists of Kenworth, Freightliner, and Volvo tractors and they maintain a very low driver turnover ratio due to the uniqueness of their company and the ability to put every driver into a nice looking, safe, and highly dependable piece of equipment. The employees of Harold Dickey Transport would be interested in discussing your unique needs.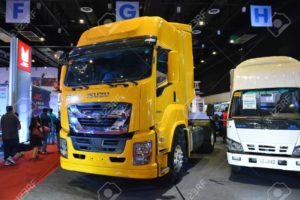 Don Hummer Trucking
Description: Don Hummer Trucking was started thirty years ago with a driver and one truck. The company has expanded over the years to become a nationwide carrier large enough to handle your freight to and from every state. Also, they are one of the best paying trucking companies in the Midwest, offering CDL employment as well as non-driving careers. Experience the difference from other trucking companies. Trucking is what they do best!

Simon's Trucking Inc.
Description: Simon is recognized as setting the standard in the transportation industry. This is accomplished by effective communication at all levels.
They are dedicated to not only meeting but exceeding the expectations and special needs of their customers.

Amhof Trucking Inc
Description: Amhof trucking has humble roots. In 1975, it was a one-truck operation, hauling grain from Eldridge, Iowa area farms to Mississippi River barge terminals. Today, Amhof boasts 85 tractors and 250 trailers hauling everything from aircraft wings for overseas markets to giant combines.

Johnsrud Transport Inc
Description: Headquartered in Des Moines, Iowa, Johnsrud Transport, Inc. is a recognized leader in the transport of bulk liquids for the food industry. They combine excellent drivers, experienced dispatchers, strict quality control standards and strategic communication to fulfill a promise of unsurpassed quality and service.

Mid Continent Trucking Company.
Description: This Trucking company delivers refrigerated goods to all 48 states but concentrates on the Midwest States, primarily within an 800-mile radius of Omaha, NE. They are a carrier that takes pride in providing excellent service to their customers while staying focused on safety

Ben Shinn Trucking Inc
Description: Ben Shinn Trucking, Inc. was started in the 1930s by Benoni E. Shinn of Knoxville, Iowa. The business is currently run by his sons who helped him grow the business to what it is today. The business is a privately owned family business and has since moved to Eddyville, Iowa where the day to day operations are handled. An additional terminal has opened at exit 133, off of I-35 by Ellsworth, Iowa. Originally employing several people with only a few tractors/trailers, it has grown to include roughly 100 power units with approximately 110 full and part-time employees.
The company is focused primarily around its over one hundred 39-foot end dump trailers, which carry dry bulk products, including metals, glass, and alloys. Ben Shinn Trucking, Inc. is the largest end dump company in Iowa, ranks in the top five nationwide and carries a satisfactory safety rating. With its central location, it provides timely service to all areas of the US, Ontario, Quebec, and Saskatchewan

Keim TS
Description: They are a family business and believe their team of Keim TS drivers are part of their family. With the best drivers in the business, they haul more than 50,000 flatbed and dry van cargo loads per year throughout the lower 48 states, making them one of the best trucking companies to work for.

Holiday Express Corporation
Description: Holiday Express is a 48 state refrigerated carrier specializing in food transport. They are a very reputable carrier with zero cargo claims and award-winning on-time delivery services.
Through the years they have always attributed the continued success of Holiday Express to lots of hard work and surrounding ourselves with good people. And at Holiday Express they think that's a good way to be.

Ruan Transportation Management Systems
Description: Ruan was founded during a very challenging time. It was the Great Depression. John Ruan's father had passed away, and someone needed to provide for the family. So, despite the risk, the 18-year-old sold his family's car, bought a truck, and began hauling gravel around Iowa. Ruan Transportation Management Systems was born.
Today, more than 87 years after that first load of gravel was shoveled by hand, Chairman John Ruan III and CEO Ben McLean—part of the third generation of the Ruan family—continue to operate and lead according to the principles set down by Mr. Ruan: integrity, hard work, innovation, quality customer service, and compassion. Ruan continues to research and develop innovations in technology, equipment, and safety. And, they're leading the transportation industry's effort to improve its environmental profile.
Ruan is a family-owned transportation management company, providing Dedicated Contract Transportation, Managed Transportation, and Value-added Warehousing. Their Integrated Solutions combine its non-asset and asset-based capabilities with optimal technology. They proudly employ 6,000 team members in more than 300 operations nationwide. Whatever the challenge, they're committed to finding new and innovative ways to serve customers.