This is the list of Alabama Trucking Companies. You can read our previous post on Illinois trucking companies here.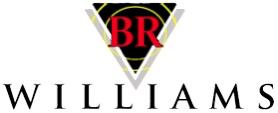 BR Williams Trucking
Description:  One of the Alabama Trucking Companies, they are a family-owned trucking company founded in 1958, with ISO 9001:2015 Certified. They won 1st place general commodities awardee for the American Trucking Association in 2018 and have been getting multiple awards or being honest with the level of service a customer expects. Their services include:
Logistics
Trucking and Transportation
Distribution and Warehousing
Automotive Logistics
Intermodal Trucking and Drayage
Location: 2339 AL-21, Oxford, AL 36203
 Phone Number:  256-831-5580

Boyd Bros Transportation, Inc.
Description: A transportation company that has a full terminal to accommodate all types of services covering 48 states. They currently have 2,017 trailers with high-end equipment to provide the most absolute high-quality standard. Their services include:
Flatbed
Logistics
Load Tracking
Driver Programs
Location: 3275 AL-30, Clayton, AL 36016
Phone Number: 334-775-1200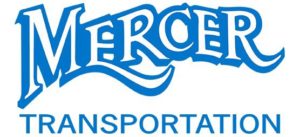 Mercer Transportation
Description: One of the major Alabama Trucking Companies, and started in 1977, and were included in the top 5 carriers for the government which caters across all states including Canada and Mexico. They currently have over 2,300 trucks and carriers. Their services include:
Flatbeds and Side Kits
Single drip, double drop, and RGN Trailers
Dry Vans
Location: 22727 AL-25, Columbiana, AL 35051
Phone Number: 205-670-0350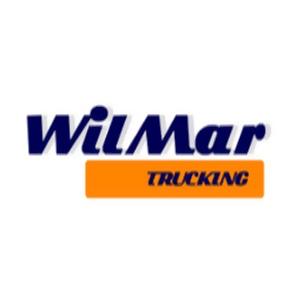 Wilmar Trucking
Description: A privately-owned interstate Alabama Trucking Company founded in April 2010, with 30 fleets of late-model tractors and heavy-duty trailers. They recently moved to a bigger corporate office in Camden, Alabama. They specialize in flatbeds and segment containers.
Location: 900 AL-28, Camden, AL 36726
 Phone Number: 334-682-5550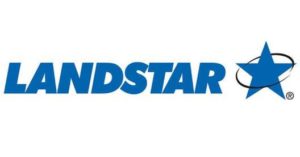 Landstar Ranger Inc
Description: A worldwide Trucking Company that specialized in transport services. They are ISO 9001:2015 certified trucking company and has stock trades under the NASDAQ stock market. They started trading in markets last March 5, 1993. 
Location: 9747 Alabama 202, Eastaboga, AL 36260
 Phone Number: 256-237-2811

Alabama Motor Express
Description: An Alabama Trucking company that has been in the business for more than 30 yrs, they are affiliated with different truck associations to sustain success and operate in 48 states and their services include:
Full truckload
Refrigerated Freight
Specialty Drop-Trailer Service
Logistics/3PL services
Location: 10720 US-84, Ashford, AL 36312
 Phone Number: 800-633-7590

Evergreen Transport
Description: Formerly known as Poole Truckline, with over 800 tractors and 1500 trailers.  It was sold to Evergreen transportation in 1988. They cater to all 48 states and are expanding to cover Mexico and Canada as well. Their services include:
Bulk
Flatbed
Van
Solid waste services
Liquid deliveries
Location: 8278 AL-25, Calera, AL 35040
 Phone Number: 205-668-3316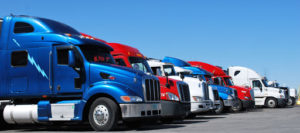 CT Transportation, LLC
Description: One of the major that started in 1953, that has the subsidiaries for freight services which are CT transportation LLC, CTL transportation LLC, MCT transportation and CCC transportation. Currently, they have a full-service tractor, trailer parts, and a repair shop. Their services include:
Dry and Liquid Truckload
Refrigerated Truckload
Specialized Truckload
Location: 2326 AL-51, Louisville, AL 36048
 Phone Number: 334-266-5021
 URL:  https://comcar.com
This is the first place to start your search.
Submit your information below to find employers and CDL training schools near you.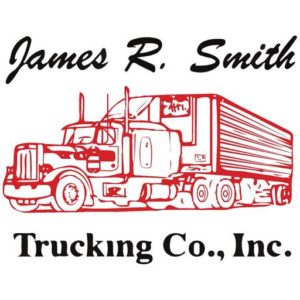 James R Smith Trucking
Description: A family-owned Alabama Trucking company that started 65 years ago with an honorary Cullman Time Reader's Choice Award for the excellent quality they have been providing in the trucking industry. Their services include:
Flatbed
Dry Van
Logistics
Temperature Controlled Trucks
Specialized Trucks
Drop and Hook
Location: 240 County Rd 222, Cullman, AL 35055
 Phone Number: 256-734-0511

Buddy Moore Trucking
Description: Another family-owned Alabama Trucking Company that was founded 20 yrs ago. They serve large national companies including one of the top 20 manufacturing company which is Michelin. With over 600 air-ride van trailers and flatbed trailers, their services include:
Truckload van and flat
Over dimensional truck
Partial loads
Project cargo
Expedited deliveries
Location: 925 34th St N, Birmingham, AL 35222
 Phone Number: 877-366-6566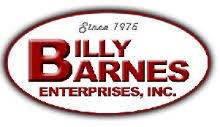 Billy Barnes Enterprises Inc.  
Description: Founded in 1975, that services throughout the eastern United States. They provide services with the self-unloader fleet in Southeast Asia and also have truck and trailer shop. Services include:
Flatbed
Chips and specialized deliveries
Location: 1626 AL-21, Frisco City, AL 36445
 Phone Number: 800-844-6458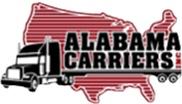 Alabama Carriers
Description:  A company that covers 48 states. They cater to both small and large companies within the US and even Southeast Asian countries. Their services include:
Flatbed Hauling
Heavy Hauling
Specialized Hauling
Over-dimensional Hauling
Vans
Hauls, including pipes, steel, lumber, and fabrications
Location: 3800 Industrial Dr, Birmingham, AL 35217,
 Phone Number: 205-841-4050

Brown Trucking  Co.
Description: A company that currently has 12 terminals, and offers same-day delivery. Founded 65 years ago, till today, their drivers have the highest safety rating from USDOT and FMCSA. They make sure the safety of their deliveries is their top priority. Their services include:
Regional and Long Haul
Trailer Spotting
Warehousing
Location: 1720 Wilkinson St, Athens, AL 35611
Phone Number: 256-262-0390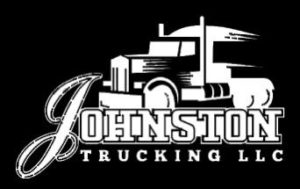 Johnston Trucking LLC
Description: A company that has been servicing supply throughout Southeast Asia since 1999, they currently have 70 trucks in operation and offer the following services:
Dump Trucks
Tankers
Dump and Freight Trailers
Low-boy's
Screeners
Crushers
Location:  2910 Highway 231 Bus, Brundidge, AL 36010
 Phone Number: 334-735-2283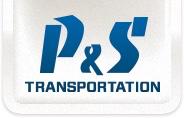 P & S Transportation
Description: Founded in 2004, it's one of the fastest-growing Alabama Trucking Companies. They have services set up for the Southeast, the Northeast, Texas, California, and the Midwest. Their services include:
Flatbed Freight Transportation
Supply Chain Services
Freight Brokerage
Construction
Oil and gas
Steel
Water System Pipe
Location: 1810 Avenue C, Birmingham, AL 35218
 Phone Number: 205-788-4000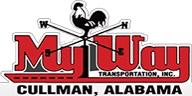 My Way Transportation
Description: A company that specializes in transporting dry goods in all 48 states in the US. They currently have a steady pass rating with the FMCSA and believe that the customers are only the best commodities they sell. Their services include:
Flatbeds
Freight Line
Vans
Location: 191 H and H Rd, Hanceville, AL 35077
 Phone Number: 256-775-1313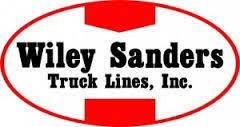 Wiley Sanders Truck Lines Inc.
Description:  Founded in 1959, they are the first Alabama Trucking Company to implement electronic logging in the industry. Their freight of 40% comes from their sister companies that operate all across the US. Their services include:
Location: 100 Sanders Rd, Troy, AL 36079
 Phone Number: 334-566-5184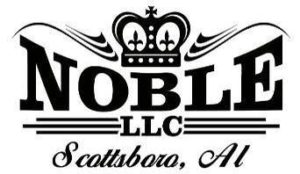 Noble LLC 
Description: A company that has been providing services for more than 47 yrs. They cater to fellow trucking companies needing specialty services. With more than 90 trucks, 120 flat trailers, 15 vans, 10 step-decks, RGNs and continues to expand. They also partner with other contractors globally. Services include:
Brokerage
Flatbed
Dry Van
Truckload
LTL
Heavy Haul
Over Dimensional
Location: 330 Industrial Park, Scottsboro, AL 35769
 Phone Number: 256-574-0067