In this blog post, we are going to talk about the trucking companies in Texas. The list below shows a brief description, location and contact information of the trucking companies in Texas.

Lonestar LLC
Description:  Lonestar Transporation is one of Texas's top truckload transportation services. They specialize in moving cargo of all types across the country and worldwide. Equipped with the right equipment and staff to do the job, you know you can count on them.  They boast their delivery to 49 states including Canada and Mexico via intermodal transport.
Location:

Fort Worth, Texas

Tele:

(800) 541-8271

JB Hunt Transportation Services Inc.
Description:  JB Hunt Truckload offers customized solutions to customers with different needs. By requiring contracts and existing equipment and drivers, JB Hunt moves than other contracted services.  Thanks to their latest technology, they can track and measure capacity, improving visibility to their customer's business.
Location:

Dallas, Texas

Tele:

214-330-2001
Estes Express Lines
Description: Estes provides hassle-free shipping and supply chain management solutions to any place in the world. Customers can enjoy the reliable fleet, comprehensive terminal network, experienced personnel, dedicated single point of contact, and their start-of-the art shipping tools.
Location:

Dallas, Texas

Tele:

214-678-9911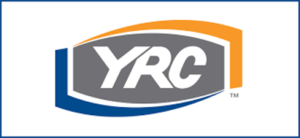 YRC Worldwide Inc.
Description:  YRC Worldwide Inc is located in Overland Park, Kan. This truckload company is one of the largest and holds the less-than-truckload (LTL) companies including the HNRY logistics, YRC Freight, Reddaway, New Penn, and Holland. Thanks to their experienced service professionals, YRC Worldwide is able to offer industry-leading expertise in various supply chain companies. This ensures that customers can ship retail, commercial, and industrial goods without worries.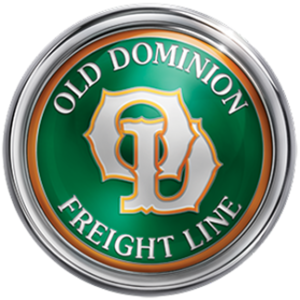 Old Dominion Freight Line Inc.
Description: Over the last 80+ years, the Old Dominion Freight Line has led its way to become a global LTL freight and transportation company. Currently, the company operates 235 service centers with about 41,000 trailers and tractors.
Flex Trucking Co LLC
Description: Flex Trucking company is a fully licensed and insured motor carrier that provides reliable transportation service for hauling freight to/from job sites, storage yards, or ports. As a freight brokerage, they also offer transportation services not only in Texas, but also in Canada, Mexico, and the United States. The company has vast experience and the latest equipment to move freight from one location to another fast and safely.
Location:

Houston, Texas

Tele:

281-636-0788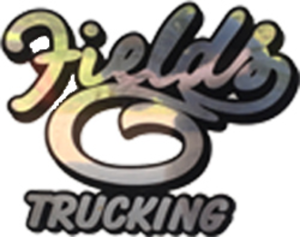 Fields Trucking
Description: Established in 1984, Fields Trucking continues to transport construction materials like coal, sand, gravel throughout Texas, Kentucky, Ohio, West Virginia, and Virginia. Their commitment to excellence ensures that your business with them is handled in a professional manner. Unlike other businesses, they always upgrade and maintain their equipment. All their workers are trained and certified and that they offer to carry insurance in case of unexpected occurrences.
Location:

East, Texas

Tele:

936-556-8957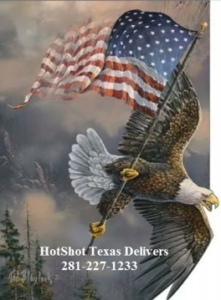 Hot Shot Trucking 
Description: Since 1974, Hot Shot Trucking delivers not only in Texas but in all points in the US. Items that can be loaded to trucks can be up to 10,000 lbs in local Texas and 4,000 lbs to any state in the US. They can also ship cargo for as far as North Dakota. 
They use all size vehicles like small cars, full-size pickups, vans, 14 to 22 ft flatbed trucks and stake-beds, and trailers from small up to 40 ft. Special trailers are also used for cars, small forklifts, or refrigeration.
Location:

Houston Texas

Tele:

281-227-1233
This is the first place to start your search.
Submit your information below to find employers and CDL training schools near you.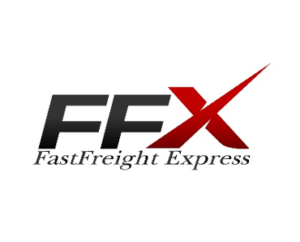 Fast Freight Services of Texas
Description: Fast Freight Services of Texas is a trucking company with intrastate and interstate authority. They specialize in land and ocean shipments. The company is your one-stop-solution for your freight, shipping, and trucking needs.
With their radio-dispatched drivers, timely deliveries, and competitive pricing, providing any shipping request is not a problem anymore. For FTL and LTL shipments and container drayage, quotes can be given upon request.
Their services include shipping for individual items, partial loads, container freight, pallet freight, air freight, less-than-truckload, and full truckloads. They serve residential or commercial shippers, small and large corporations, and government agencies.
Location:

1428 N Sam Houston Pkwy E #190, Houston, TX 77032, United States

Tele:

+281-449-6994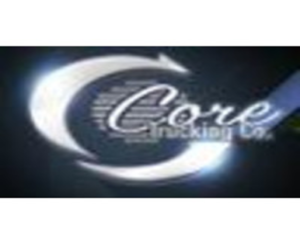 Core Trucking Company of Texas
Description: Core Trucking Company of Texas specializes in LTL, Intermodal, and Truckload services. The company is certified by Hazmat and offers delivery and local pickup for the Port of Houston and its nearby areas. The company currently has a total of 43 trucks with a satisfactory safety rating on the 198 number of inspections conducted. 
The cargo they hauled include building materials, beverages, chemicals, construction, general freight, intermodal, machinery, motor vehicles, oilfield equipment, paper products, and refrigerated food.
Location:

501 S 16th St, La Porte, TX 77571, United States

Tele:

+1 281-470-7575

URL:

N/A
Summit Trucking
Description: Summit Trucking has been in the trucking industry for more than 20 years. Their drivers and customers have made their trucking and logistics company successful. Most of their tractors are new and are less than 2 years old. The driver turnover rate is 36% which implies that there is a better driving job with the company. This positive outcome makes Summit Trucking a "go-to" carrier of many companies 
Location:

6909 Harry Hines Blvd. Dallas, Texas 75235

Tele:

214-631-3442

JA Harris Trucking Inc.
Description: JA Harris Trucking Inc is based in the Houston Texas Ship Channel Area. The firm operated since May 2004 and started with only three trucks and four trailers. From then on, the company has been growing. Today, it operates with 30 trucks and ships throughout the 48 states. The company is licensed by the DOT and now specializes in flatbed trucking.
Growth and customer loyalty is their inspiration behind the continuous service and safety they provide.
Location:

PO Box 15176 Houston, TX 77220

Tele:

713-672-6900

CKJ Transport
Description: Since 1981, CKJ Transport, a family-owned transportation company has been servicing North and South Texas. For over the past 30+ years, the business has been growing greatly. They have contributed to the growth of the metro's infrastructure as they were the means of hauling materials such as cement, gravel, and sand. They believe that strong rapport with customers and providing a safe working environment for their employees are the keys to business success.
Location:

2575 East Long Ave. Ft. Worth, TX 76137

Tele:

972-808-7660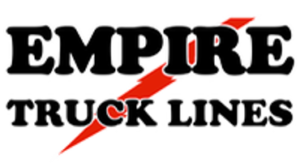 Empire Truck Lines
Description: Empire Truck Lines have been operating since 1975. They offer various services that include container yard, domestic, intermodal, and maximum payload services. They are equipped with full EDI capabilities. These allow the customers to monitor the shipping status.
Their long duration in service has benefitted 16 company-owned tractors, more than 350 owner-operators, and 700 53" dry vans to ship cargo for their domestic operations. They consider themselves as the regional carrier who serves Texas gateway, Mexico, and 48 states of the US.
There are specialized trucks in the linehaul, local drayage, and intermediate. They can load at a maximum capacity of 47,000 lbs.  in 20' and 52,000 lbs. 40' containers. 
Location:

10043 Wallisville Rd, Houston, TX 770103, United States

Tele:

+1713-672-7403

URL:

http://www.emtl.com/
Dalton Trucking Inc
Description: The founder of Dalton Trucking Inc, Mike Dalton, has 35+ years of experience in the Oil and Gas Industry. He believes that in order to become successful, one should mingle with experienced and high-quality people. Their drivers are the most experienced in the industry with more than 10 years of experience.
Dalton Trucking has also gained acknowledgment in Texas as the Best Compressor Movers in the trucking industry. They have various equipment to do the heavy hauling most especially on moving gas compressor packages.
Thanks to their 24/7 customer service, they are never more than a dial away.
Location:

934 Midway Rd. South Inez, Texas 77968

Tele:

832-341-2338
Palletized Trucking
Description: A family-owned and operated trucking company, the Palletized Trucking, has been founded in 1969. Since then, the company has evolved into a full transportation company that handles local and international cargoes. They have various terminals in Houston Texas which enable them to serve other places throughout Canada and the 48 states.
They have a fleet of more than 250 trailers which include dry vans, flatbeds, intermodal chassis, lowboys, and stretch floats. They have heavy-duty haul equipment that can load weight of 1,000,000 lbs. 
Location:

2001 Collingsworth Street Houston, TX 77009

Tele:

713-225-3303

Redbird Trucking
Description: Their fleet offers soil stabilization services. They deliver portable soils, ready-mix plants, and oil fields. They have the experience to handle any requirements their customers need from them. Throughout the years, they expanded their transportation territory to provide affordable options in Texas.
With the help of advanced satellite technology, drivers have better communication and updated dispatch information. Customers are ensured that their cargoes are properly monitored and are secured in the hands of their team. They take their job very seriously. They understand how competitive the trucking industry is and so, they make sure that they are pro-active, reliable, safe, and excellent in servicing their customers.
Location:

3815 Hunter Road San Marcos, Texas 78666

Tele:

512-392-3550