New York trucking companies will be discussed in this blog post.  Below are the lists of all the trucking company's names, brief descriptions, and contact information. Read our Nebraska trucking companies here.

Freight Rate Central
Description: With state of the art fleets and information technology, the freight rate central offers you professional freighting services. Being centrally located, the freight rate central operates all over the US. Their service includes;
Flatbed

Warehousing

Shipping with personalized servicing

Transloading and delivery.

Location:

Buffalo, New York

Tele:

855-372-7447

Nationwide Transport Service
Description: They are one of the United States of America Department of Transport licensed trucking companies. They offer trucking and freight services. Nationwide Transport has been the chosen trucking company used in the US military for fleet deliveries. Their service includes;
Heavy Haul Transport

Boat Transport

Auto Transport

Dray age

Trade show

Refrigerated Transport

3PL

Truckload Transport

LTL Transport
Location:

New York, NY 10036

 

Phone number:

877-278-3135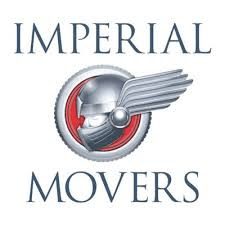 Imperial Movers
Description: A Claim-free trucking company with 80 years of experience that provides well trained and experienced drivers. They offer a lot more services than other trucking freight companies within 48 states. Their services include;
Air ride Vans with swing doors

Logistic Trailers

Logistic Decking Beams

Drop Trailer
Location:

83 Washington Place, New York, NY 10011

 

Phone Number:

214-572-1655 or 214-572-1656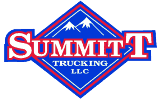 Summitt Trucking LLC
Description: This is a family-owned business. The Summitt Trucking LLC believes that "a one size fits all" does not work to the changing freight industry, so they offer one of the most effective cargo transport at an affordable rate without sacrificing the quality of their service. Their services include; 
Dry Van

Temperature Controlled

Dedicated Flatbed

Heavy Haul/Specialized

Power Only

Intermodal
Location

: Madison Avenue, New York

Phone number

: 214-631-3080 Option 1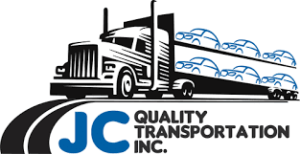 Quality Transportation
Description: They have the largest open deck specialized trucking company in North America. They cater to all types of freight services and make sure that everything gets delivered on time. They offer the following services; Flatbeds and Heavy Hauling.
Location

:

239 E 53rd St #2, New York, NY 10022

Phone

: (212) 308-2084

ATC Trucking
Description: The only company that serves Mercedes Benz as the primary carrier of chassis and sprinter vans. They offer different types of services which includes;
Automobile

Van 

Light Trucks
Location:

184-60 Jamaica Ave, Hollis, NY 11423, New York

Phone number

:

 

718 – 454 – 6310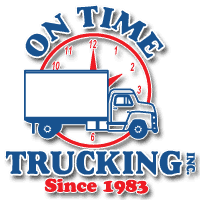 Ontime Trucking
Description
: A family-owned company that also caters for refrigerated goods. They have a new set of 40 trailers added to accommodate all your transport and cargo needs. Their services include;
Peterbilts with sleepers

Tripac Units
Location:

Farmingdale, NY

Phone number

: 800-24-00-0

-800) 248-4630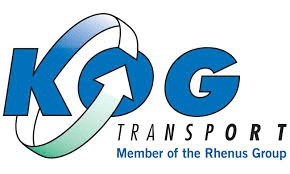 KOG Transport Inc
Description: They are a member of Rhenius Group and caters to transporting large, heavy haul and specialty cargo, ensuring all equipment is properly delivered to the endpoint form the entry point. Their services include;
Dry Van 

Flatbed 

Step Dec 

Double Drop

Refrigerated Freight

Drayage

LTL/Partial Truck

Over the Road trucking

Hazmat Trucking

Specialty Transport
Location

:

 377 Broadway, New York, NY 10013

Phone number

:

(212) 748-6133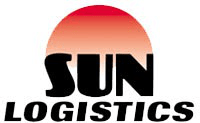 SUN Logistics
Description: A trucking company that caters trucking services and demolitions. They have a complete package for those who want everything done in a precise time. Their services include;
Oil Field Hauling

Demolition

Belly Dumps

Dump Trucks

Backhoe services
Location

:

4660 55th Ave, Flushing, NY 11378

Phone

: (718) 730-7900

Atlantic Logistics
Description: The company has the best Compressor Movers in the Cargo Industry. It caters more to oversized machinery and hauling oilfield equipment. Their services include;
Truck/Haul Fleet 

Trailer Fleet

Bridges Delivery

Compressor delivery

Drilling Rig Equipment Delivery

Generators delivery

Storage Tans Delivery

Transformers Delivery

Vessels Delivery

Location

:

63 Flushing Ave # 22, Brooklyn, NY 11205

Phone

: (718) 596-6343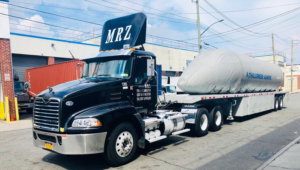 MRZ Trucking & Logistics
Description: MRZ Trucking and logistics is a company that provides safe and dependable service in the most active gas production areas and is centrally located for over-the-road transportation. Their services include;
Bulk Sand Hauling

Bulk Cement Hauling

Flatbed Services

Refrigerated Trucking

Location

:

17902 150th Ave # 1A, Jamaica, NY 11434

Phone:

(718) 656-6630
This is the first place to start your search.
Submit your information below to find employers and CDL training schools near you.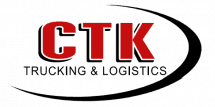 CTK Trucking Inc.
Description: CTK Trucking Inc. features as the best new york trucking companies. Be rest assured that their services are of a high standard. Other services include;
Crane Services

Tan and Oversize Heavy Hauling

Winch/Pole Services

Drop Deck

Double Drop Deck

Flat Bed

RGN
Location:

Texas

Phone Number

: 432-332-6400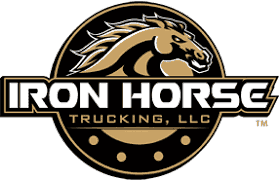 Iron Horse Transport
Description: The Iron Horse Transport is a company that specializes in moving materials to union job sites. With almost 100 different types of trucks available for each service that includes;
Flatbed Trucking

Dry Van Services

Over Dimensional Freight

Last/Final Mile Delivery

Lift Gate Services

Cross Docking Services

Forklift Services

Step Dec/Double Drop/Stretch Trailers

Location:

Maspeth,

New York

Phone Number:

646-529-0336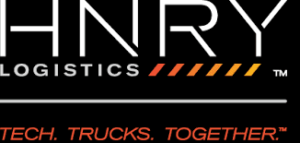 Henry Logistics
Description: A company that carries and delivers a wide range of top-quality trailer components throughout the state of New York and New Jersey. Bringing technology and trucks together. Their services include: 
Truckload Direct

Residential Direct

LTL Direct

Location

:

5200 W. 110th St. Overland Park,

New York

Phone Number

: 1-833-810-4679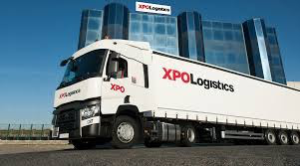 XPO Logistics
Definition: The company caters to transportation and freight services through road, rail, air, and ocean across the United States. They currently have 8,000 tractors, 25,000 trailers, and more than 13,000 professional drivers, operating out of 290 service centers. Services include;
Drayage

Full Truck Load

Global Forwarding

Intermodal

Last Mile
Location

:

13777 Ballantyne Corporate Place,

New York

Phone Number

: 1-844-742-5976

URL

:

https://www.xpo.com/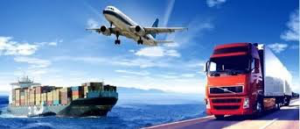 Avio International Forwarders Corp.
Description: The Avio International forwarders corp is one of the best new york trucking companies. It is a company that deals with all types of transport, be it Land, Sea or Air. They provide the fastest and most affordable cargo services. Services include;
Sea Freight

Road transportation

Air Freight

Railway Logistics

Packaging and Storage

Heavy Transport

Warehousing

Location

:

211 Broadway, Rm 206, Lynbrook,

New York

Phone Number:

516-872-8800
 
Crown Delivery and Logistics
Description: the Crown delivery and logistics company is a family-household company that provides services such as moving heavy equipment with the latest fleet technologies and systems. They offer the following services;
Residential Moving

Overnight Storage

Storage Solutions

Crating Services

Palletizing Services

Commercial Moving Services
Location

:

141 W 41st St # 3L, New York, NY 10036

Phone

: (212) 354-1114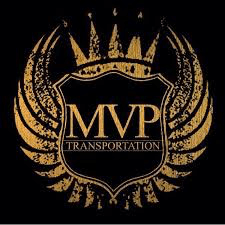 MVP Transportation
Description: MVP transportation is a company that works with private corporations, non-profit agencies, and community organizations.With over 200 active engagements for more than 40 years. Their services include;
Paratransit

Fixed Route

Multimode

Campus Shuttle

Corporate Shuttle

School Transport
Location

:

217 E 127th St, New York, NY 10035

Phone

: (212) 828-2661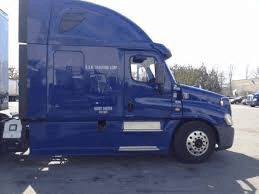 F&I Trucking Corporation
Description: A company that caters to commercial storage and distribution services. Located at the heart of Manhattan. Their services include;
Full Trucks

Closed Trucks

Flat Bed with tailgates
Location:

1623 Bergen St, Brooklyn, NY 11213

Phone:

(718) 778-5787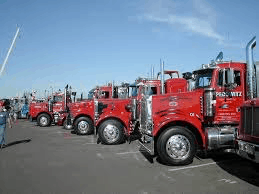 Pedowitz Machinery Movers 
Description: The Pedowitz machinery movers are one of the largest and most recognized companies in cranes, rigging, and heavy equipment moving and specialized transportation in the United States. They offer you the following services;
Heavy Equipment

Heavy Haul

Millwright Services

Skidding and Crating Services

Load and Off-loading of ocean Containers or over the road trucks

Rigging Installation Removals, Mechanical Disassembly, and assembly of all types of machinery

Hauling

Location:

Hauppauge, New York

Phone Number

: 718-923-1862