This post will discuss the big list of all Nebraska trucking companies in detail.

Liquid Trucking Companies
Description: Founded in 1989, family owned Liquid Trucking, has grown to one of the 30 largest tank trucking companies in the United States. They pride themselves on providing the highest quality liquid transport services out of the midwest, servicing the continental US and Canada.

H & M Trucking
Description: It's not just new equipment and technology that continue to keep H&M Trucking ahead of the curve, its also their ability to look to the future, without forgetting the qualities, commitment and passion that have fueled their success from the very beginning that make H&M the kind of company that people want to work for – and clients want to do business with. Dedicated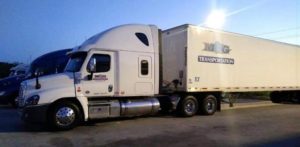 Lincoln Trucking
Description: In 1984, Lincoln Trucking was founded out of a bedroom apartment and started strictly as a truck brokerage. The mission was inspired by legendary Nebraska Cornhusker football player, Tom Novak.
Since its inception, it has grown to include on its fleet of trucks. And trailers, a 50,000 square foot warehouse and a host of services that make their customer return to us time and time again.

Nebraska Bulk Transports Inc.
Description: 123 square miles and helped with the actual start-up of the Foundation in 1997. Melanie has been on the Scholarship Selection Committee for the past several years. Melanie Cheney has been the Treasurer in both the Happy Go Lucky 4-H Livestock Booster Club and also the Lancaster County 4-H Booster Club. Melanie Cheney has been a strong supporter of the 4-H and FFA programs in the area, as both of her sons were very active members.
Universe Truck Lines
Description: The Universe Company was founded in 1971 and has seen steady, controlled growth ever since and is a refrigerated carrier operating out of Omaha, Nebraska.

Devall Trucking
Description: Devall Trucking, Inc. is a Flatbed and Heavy Haul carrier that operates within the 48 States providing transportation needs to and from all points.  The company began in 1992 with one truck driven by Ron Devall.  By 1995 several trucks were added and the company was incorporated in 1998.  Since then the company has continued to grow operating over 40 units throughout the United States and growing.  Devall Trucking, Inc. is also a licensed and bonded freight broker, providing additional logistics support and services based on their customer's needs.

CrossCountry
Description: Headquartered in Bismarck, North Dakota, CrossCountry Freight Solutions is a Less Than Truckload (LTL) company dedicated to "Universal Prosperity." They use a network of 15 strategically placed shipping terminals to provide a business-focused overnight delivery service to cities in North Dakota, South Dakota, Minnesota, Iowa, Nebraska, and portions of Montana, and Wisconsin. Also, by leveraging strong partnerships with other freight carriers, who have met their requirements, they can carry your freight beyond their direct service area while providing the level of service you've come to expect. Founded in 1980 on a commitment to their customers' needs, CrossCountry Freight Solutions celebrates more than 35 years of service excellence and continual growth, thanks in no small part to their dedicated customers, both big and small.

W N Morehouse Truck Line Inc.
Description: It is a family-owned business located in Omaha, Nebraska. They are currently managed by the fourth generation and celebrate 85 years of service in 2017 and are a transportation company hauling primarily refrigerated products throughout the Midwest United States. Started by William Newel Morehouse in 1932 as a one-man operation, they have grown to over 130 employees.

Schulz Transportation Services Inc.
Description: We believe in hard work, efficiency, dedication, and having fun! They do an excellent job and have great attitudes to go with it!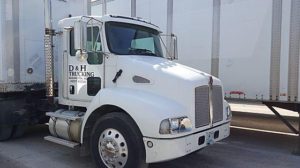 TSL Co Holdings
Description: TSL Companies (TSL), is an integrated, value-added, full-service logistics organization. It services all of the domestic markets in North America with intermodal contracts encompassing all class one railroads and a network of contracted over-the-road, for-hire trucking companies. It has been involved with international containerized freight shipments since its inception. However, with the advent of globalization, TSL has adjusted its efforts to put a much greater focus on international logistics opportunities. Perfectly positioned for growth in this area, TSL has a network of offices to facilitate worldwide shipments of full container load (FCL), less than container load (LCL) and air freight
TSL Logistics, Ltd. strives to be a leader in the intermodal industry, recognized for customer responsiveness, mutually beneficial vendor relationships, and profitable business practices. TSL Logistics treats its employees fairly, fostering growth and personal development.

Hinz Trucking
Description: Hinz Trucking is a family-owned business founded in 1985. Dale Hinz, along with his sons Rod, Scott, and Todd began operations in the fall of 1985 in Holdrege, NE with ten tractors and ten hopper bottom trailers. Over the years convertibles, dry vans, and flatbeds were added to the equipment mix to meet growing customer demand.

Greater Omaha Express
Description: Since 2006, GO Express has focused on providing the highest levels of customer and employee satisfaction. Their commitment to excellence ensures safe, on-time deliveries that build and maintain strong relationships with clients and drivers.  GO Express operates in 48 states, coast to coast, satisfying a variety of needs with positive results.  No matter what level of service you require, GO Express has the staff, equipment, technology, and experience to fulfill your expectations and improve your bottom line.

Hill Brothers Transportation
Description: For nearly three decades, Hill Brothers Transportation has served customers across the country inefficient, family-centered operation and was founded by four brothers in 1986: Pete, Al, Pat, and Jim Hill. Their goal was to provide the best service in the trucking industry through hard work, dedication, and innovative truck driving technology.
Today, they're proud to offer dry van and refrigerated trucking service to their customers and offer long haul, regional and dedicated opportunities for their drivers.

Chief Carriers
Description: They offer you strength and stability that few transportation companies can rival. They're proud to be part of Chief Industries, Inc., a family-owned group of companies whose diverse products and services are used in agriculture, commercial construction, structural steel, factory-built housing, and ethanol production businesses, as well as in the transportation industry. Founded by Virgil Eihusen, their parent company has served the needs of U. S. businesses for over 60 years, with a skilled workforce of approximately 1,300, and is still run by his grandson DJ Eihusen today.

Trans-Motion Trucking, LLC
Description: Pete Bonenberger was the Parts Manager for White Motor Company in Omaha, NE and was later transferred to Sioux Falls, SD where he soon started his own company, Dakota Gear and Joint in 1971. He operated a much successful business over the years. His most recent endeavor was Trans Motion LLC, which is a growing trucking and warehousing company, with a sister company, I 80 Logistics LLC for brokerage.
Pete believed in honest business and the power of the handshake. He treated his customers and employees like family. The reins have since been passed to Pete's son Don Bonenberger, with Tracy Reeves as General Manager and Doug Johnson as the CFO.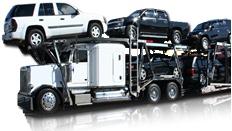 Transworld Logistics
Description: TransWood has been in the bulk transportation business since 1928, steadily growing by nurturing customer relationships and focusing on surpassing customer expectations. They accomplish this by hiring qualified, experienced personnel and empowering them to succeed.
Since 1928, bulk transportation has been their business and customer service has been their commitment. They pay attention to the details and exceed their customers' expectations. TransWood has the expertise to offer you a complete logistics solution tailored to your individual needs. Their terminals complement each other, offering the resources to supply national, supplemental and emergency logistics and load services.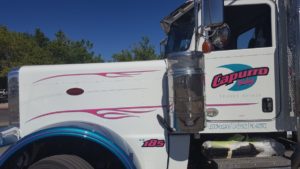 Work Shaffer Trucking
Description: The Crete Carrier Corporation story starts in Crete, Nebraska, in 1966 and began with six leased trailers and their very first customer, ALPO dog food. Their operation was small, but big things were just around the bend.
1971: Crete Carrier Corporation is purchased by Duane and Phyllis Acklie.
1973: Relocated to their current corporate headquarters in Lincoln, Nebraska.
1974: Acquired Shaffer Trucking, a temperature-sensitive carrier based in New Kingstown, Pennsylvania.
1979: Purchased Sunflower Carriers and eventually merged the company with Shaffer Trucking to create a single refrigerated trucking division.
1987: Hilt Truck Lines joined the family and merged with Crete Carrier, expanding the dry van division.
1999: Acquired Hunt Transportation which added a flatbed and specialized freight division to Crete Carrier Corporation.
Today, Crete Carrier Corporation has grown into a transporter of virtually any product and operates more than 5,000 tractors and over 13,000 trailers throughout the continental United States. While this makes them one of the largest trucking companies in the world, they will always deliver on the little things that matter most to their customers.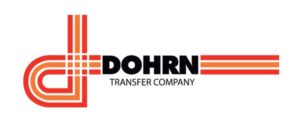 Dohrn Transfer Company
Description: Dohrn Transfer traces its roots back to 1921. Charles Dohrn started the company with a single wood slatted truck, and only one route, every day running from Rock Island Illinois to Kewanee Illinois, and back.
In 1980, during the industry shift to deregulation, the decision was made to sell Dohrn Transfer to Tiger International, parent of the Flying Tigers. This was the right decision for the Dohrn family, but Gary Dohrn, 33 at the time, still had a passion for transportation. Tiger owned the Dohrn Transfer name, and Gary was not allowed to compete as a trucker, so in 1981, Gary founded Dohrn Storage and Distribution, a warehouse and local distribution provider, in Gary's hometown of Rock Island.
Gary grew the warehousing company bit by bit, using the same customer-centric focus that Charles had done 60 years earlier. A few years passed, and as Dohrn Storage was reaching a moderate size, Tiger International filed for bankruptcy.
In the years since then, Gary grew his new company into a leading Midwest carrier, servicing 9 states with a fleet of 550 semi-tractors. Gary's children, Heather and Joe, started working in the company over 15 years ago. In recent years, Joe spun off a separate company that focuses on supply chain logistics, LogiFlow Services.

Werner Enterprises, Inc.
Description: Werner Enterprises, Inc. was founded in 1956 and is a premier transportation and logistics company, with coverage throughout North America, Asia, Europe, South America, Africa, and Australia. Werner maintains its global headquarters in Omaha, Nebraska and maintains offices in the United States, Canada, Mexico, and China. Werner is among the five largest truckload carriers in the United States, with a diversified portfolio of transportation services that includes dedicated; medium-to-long-haul, regional and expedited van; and temperature-controlled. The Werner Logistics portfolio includes truck brokerage, freight management, intermodal, international and final mile services. International services are provided through Werner's domestic and global subsidiary companies and include ocean, air and ground transportation; freight forwarding; and customs brokerage.
The main commodities of freight transported are retail store merchandise, consumer products, manufactured products, and grocery products.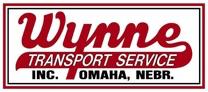 Wynne Transport Service, Inc.
Description: Wynne Transport was founded by Don Wynne in 1952. Don began his business hauling heating oil and switched to hauling refined products by the mid-1960s. By the 1990s Wynne became one of the largest liquid bulk carriers in the nation, operating over 125 trucks and was shipping to all 48 intercontinental states, Canada, and Mexico. In 2007 Bob Wynne took over as President, and with the help of his two sisters and three sons, they continue the family business today.