Missouri Trucking Companies
This post will talk about the list of all Missouri trucking companies in detail. The contains the address, telephone number URL of these companies. Read our List of Kansas trucking companies here.

Waller Truck Co, Inc.
Description: Waller Truck Co., Inc. is a family-owned and operated dry van truckload carrier that has been in business for almost 60 years. Being one of the largest Missouri trucking companies, Waller's roots trace back to Jack Waller, who founded the company as an LTL carrier in 1959. The company operates a fleet of 200 trucks and over 650 dry vans. Waller moves products ranging from industrial supplies, automotive, hardware, and building products to pasta, flour and pet food. Waller Truck can haul hazardous materials and expedited shipments with Corporate Headquarters located just 20 minutes Northeast of Kansas City in Excelsior Springs, Missouri. The facility allows Waller Truck to offer premium service to its customers, and attractive amenities to its drivers.
Shipping
Shuttling
Brokerage
Flatbeds
Dry Vans
LTL
Heavy Haul and Dimensional
Rail
Domestic Air Cargo
Intermodal
Location: 400 S McCleary Rd, Excelsior Springs, MO 64024
Phone Number: 816-629-3400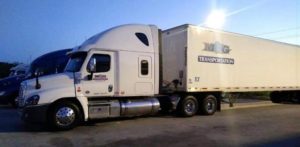 Affton Trucking
Description: Since Floyd Wright started with one truck in 1969, Affton has been committed to making a difference through people and business relationships. Today this company is still owned and operated by the Wright family. A few years might have passed since 1969 but one thing that has not changed is the desire to provide excellent service for their customers and a great working environment for employees. Affton is celebrating its 10th anniversary in the dry bulk industry. From 2 sleeper trucks, 2 pneumatic tanks and 18 railcar spots when they started, to their ever-expanding assets of 25 sleeper trucks with blowers, 42 pneumatic tanks and over 225 railcar spots between their St. Louis, MO and Kansas City, KS terminals.
Bulk Trucking
Pneumatic Tank
Packaging
Warehousing
Intermodal
Depot/CY
Transloading
Location: 420 Gimblin Rd, St. Louis, MO 63147
Phone Number: 314-388-9700

LTI Trucking Services
Description: Established in 1975, Lanter Transport was a truckload division of the Lanter Company.  In 2005, Lanter Transport was privately acquired and turned into LTI Trucking Services.  Today they are an asset-based trucking company and 3PL (third-party logistics) provider and are located in St. Louis, Missouri but have transportation capabilities nationwide.  Their team is well-experienced in transportation and is continuously enhancing how they create value for their customers.
Since 2005, LTI has more than doubled in size.  With a very controlled and planned out growth strategy, LTI successfully navigated through an economic period that took its toll on the trucking industry.  Now they are operating over 550 pieces of equipment as their fleet and logistics divisions move over 60,000 loads per year and pride themselves as the largest Missouri trucking companies.
Refrigerated Freight
Regional Trucking
Dedicated
Local
Location: 411 N 10th St #500, St. Louis, MO 63101
Phone Number: 800-642-7222

TransLand
Description: TransLand is a premier transportation company that exceeds customer, employee and community expectations with best of class service and strives to provide transportation services in an ethical, safe, reliable and environmentally responsible manner bringing value to their customers, employees, and stakeholders.
Dry Van
Flatbed
Oversized
Brokerage
Location: 1601 West Old Route 66, Strafford, MO 65757
Phone Number: 800-234-5710

Steelman Transportation
Description: Founded by Jerry Steelman, Steelman Transportation is one of the leading Missouri trucking companies and has been in the long haul flatbed business since 1991. Previous owners Jim Towery and Brett Sheets acquired the company in 1998.
In 1999, Steelman acquired the assets of Cornerstone Transportation of Mountain Grove, Missouri, adding eight tractors and 13 flatbeds to our fleet. 
Location: 2160 N Burton Ave, Springfield, MO 65803
Phone Number: 417-831-6300

Shrock Trucking Inc.
Description: Founded in 1996 and headquartered in Springfield, Missouri, Shrock Trucking is a financially sound motor carrier. Their fleet consists of 51 trucks and newer 2015 to brand new 2021's (Just added 6 new 2020 Kenworths, 16 new 2020 Freightliner's, 3 new 2021 Western Stars (+2 new 2020 Western Stars) and 15 new 2021 Peterbilts) and their trucks are equipped with Carrier APUs with built-in inverters for your microwaves, TVs and other electronics!
Brokerage
Warehousing
Transloading
LTL
Regional
Flatbed
Dry Van
Location: 1358 N Stewart Ave, Springfield, MO 65802
Phone Number: 417-832-0660

Creech Logistics
Description: Creech Logistics, Inc., a family-owned and operated business located in Troy, Mo, is equipped to be your one-stop logistics provider. They provide their clients with everything you need to have your distribution needs covered. They pride themselves on being the best Missouri trucking companies having the best equipment as well as the best employees in the industry.
Truckload
LTL
Refrigerated
Frozen Goods
Dry Van
Dedicated
Location: 100 Industrial Dr, Troy, MO 63379
Phone Number: 636-528-4365

Trailiner Corporation
Description: Trailiner is a refrigerated truckload carrier in business since 1976 and one of the leading Missouri trucking companies.  Their trucks and trailers are top of the line. Trailers are 53' x 102" wide, high-cube refers that can handle almost every kind of product. Tractors are replaced every two years and trailers are replaced every four to six years.
Refrigerated
Truckload
Brokerage
Dry Vans
Flatbeds
Specialized
Dedicated
Location: 2169 E Blaine St, Springfield, MO 65803
Phone Number: 417-866-7258

Wil-trans
Description: One of the largest Missouri trucking companies, Wil-trans is a family-owned trucking firm that knows their drivers as well as we know their customers. Trucking ain't easy, but their family makes it better by treating you like one of theirs. They're a full-service trucking and logistics company built for today and partner with customers to drive their business needs with our 800 power units and 2,000 trailers.
Full Truckload
Heavy Haul
Yard Management
Dedicated
Power Only
Location: 3769 E Evergreen St, Springfield, MO 65803
Phone Number: 417-864-4780
Truck Transport Inc.
Description: For over 50 years, Bulk Transport Company East, Inc. (BTC) has delivered a full suite of transportation services to their clients while providing drivers with fulfilling careers. Driving Semi-Trucks is about so much more than moving freight from Point A to Point B. It's about the satisfaction of achievement for the driver and the happiness of their customers because their delivery gets there safely and on time.
BTC is a member of TFI International, a North American leader in the transportation and logistics industry.
For over 50 years, BTC has delivered a full suite of transportation services to their clients while providing drivers with fulfilling careers. Transportation is about so much more than moving freight from Point A to Point B. It's about satisfaction.
Dry Bulk Transportation
Liquid Bulk Transportation
Patented Piston Tank Transportation
Dedicated Contract Carriage
Specialized Bulk Delivery Services
Portable Bulk Storage Tanks
Transloading Services
Rail to Truck Transloading
Pneumatic Dry-Bulk Trailers
High Cube Pneumatic
Piston Tank Trailers
Various liquid and specialty trailers
Storage pigs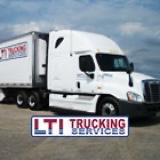 LTL Systems Inc.
Description: Established in 1993, LTL Systems was founded on the idea of providing customers with competitive trucking rates for LTL shipments. After 30 years in the industry working with common carriers, the president of LTL Systems, Inc. recognized that there should be a better way to service shippers of LTL freight. He identified a niche in the market that other LTL trucking companies did not or could not address. That is providing DIRECT shipments to destinations.
LTL Systems has enjoyed consistent growth since opening. They offer competitive LTL shipping for many loyal customers to destinations in 48 states and 90% of their drivers are Haz-Mat certified. They believe this growth can be in part attributed to their company-wide integrity, work ethic, and commitment to forming long term relationships by putting the customer first every time.
LTL
Direct Shipment
Full Truckload
Hazmat Shipping
Warehousing
Specialized
Location: 1431 Kingsland Ave, St. Louis, MO 63133
Phone Number: 314-862-9292

Midwest Systems
Description: The company operated as a steel wheel fabricator and a producer of castings for truck trailers. This included all types of trailers for the trucking industry, boating industry, and railroad industry.
During the year 1951 Earl M Winkle re-incorporated the company in Missouri and began operating under the name Midwest Parts and Equipment Co., which better encompassed the company's presence in many aspects of the transportation industry to include trailer sales and repair, steamship container and chassis storage and repair, rail drayage, and local and over the road trucking.
In the year 1958 Earl created River-Roads Distributing in Missouri. River-Roads Distributing company primarily operated in equipment sales and leasing.  The company remains in operation today.
Container Drayage
ISO Tank Trucking
ISO Tank Service
CY
Depot
Storage
Maintenance
Repairs
Logistics
Brokerage
Flatbeds
Dry Vans
Reefer
Specialized
One-dimensional
Expedited
Location: 6025 Hall St, St. Louis, MO 63147
Phone Number: 314-389-6280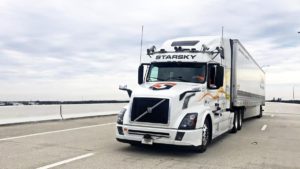 Dayton Freight Lines Inc
Description: From their start in 1981, Dayton Freight's founder Thomas L. Cronin, Jr. knew the key to success was to stress customer service and quality. With a union-free, customer-driven business model, DFL established itself as a high performance, LTL regional carrier that businesses depend on every day. Being of the leading and largest Missouri trucking companies, they offer the following services:
Service Center
Truckload
Logistic
Guaranteed Service
Strategic
IT Integration
Expedited
Special Services
Location: 120 Harlene Dr, Sikeston, MO 63801
Phone Number: 573-472-0145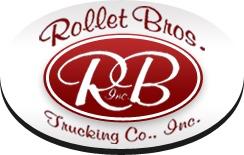 Rollet Brothers Trucking Co.
Description: Founded in 1956 to haul wood to St. Louis, Rollet Bros. began humbly and did what their customers needed, filling niches and building on a reputation of fairly priced, on-time deliveries. They have grown from a single truck and trailer to a fleet of more than 200 tractors and trailers and prides themselves as the best Missouri trucking companies.
What Elvis & Shirley Rollet started in a small garage in Perryville, MO in 1956, has grown into a major, regional presence with a focus on their customers' needs. Elvis & Shirley's sons, David & Michael, have taken the business from a small trucking operation to a company with more than 100 team members.
Local
Regional
Flatbed
Dry Van
Reefer
Specialized
Dedicated
Location: 227 Hwy M, Perryville, MO 63775
Phone Number: 573-547-4483

Keim TS
Description: With the best drivers in the business, they haul more than 50,000 flatbed and dry van cargo loads per year throughout the lower 48 states, making us one of the best trucking companies to work for.
Keim TS was founded in 1955 by Glen and DeAnn Keim with two trucks acquired from their uncle Neil.
It takes hard work to build a business from the ground up, and that's what Glenn and DeAnn Keim did – they worked hard and long through good times and slow times, through growth years and recessions. Through those years of long, hard work and solid business practices, KeimTS has always been a family business. The 1970s brought some steady growth for the company. It also brought new technologies to the trucking industry. The Keim's took advantage of the burst in technology and created their own, homegrown software.
Full Truckload
Brokerage
Flatbed
Step Trailer
Dry Van
LTL
Local
Regional
Location: 115 S Main St, Braymer, MO 64624
Phone Number: 800-255-2450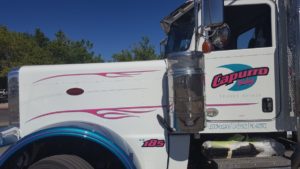 Semo Express LLC
Description: Being one of the biggest Missouri trucking companies, SEMO Express LLC. was formed in June of 2007 and founded by Angela and David Richards of Sikeston, MO.
David has a long history of trucking. His family has been trucking for five generations. In 1977, David started his career by working for his father in the maintenance shop. After two years in the shop, he started driving the trucks. In 1981, he started his first company, an LTL cartage company. This was a partnership endeavor with his brother.
Full Truckload
Flatbed
Dedicated
Dry Van
Specialized
LTL
Local
Regional
Reefer
Refrigerated
Location: 409 Lynual St, Sikeston, MO 63801
Phone Number: 573-481-9481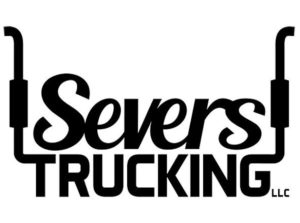 Severs Trucking LLC
Description: When Greg Severs established Severs Trucking LLC in 1989, he began with a single milk route. In the years since Severs Trucking LLC has grown and diversified by leaps and bounds. With their ever-growing fleet of late-model equipment, they can haul both food-grade and non-food-grade loads, all of which are coordinated through the use of sound logistics. Most importantly, though, they remain family-owned and operated and have stayed true to the values upon which the business was founded.
Refrigerated
Hopper-bottom
Tanker
Location: 43 Highway Tank Wash 4586 S Highway 43 Joplin, MO 64804
Phone Number: 4176699605

Rite-Way Truck Brokers
Description: In 1984 John Meyer established Rite-Way Truck as a small transportation firm.  For 25 years
John successfully operated the business going above and beyond until his retirement.  In July 2009 John
retired and began to pursue his dreams of cattle farming.  His wife Sheila, son Patrick, and long
time employees Chris Lewis and Amy Schaben took over business operations.  Continuing to provide
excellent service alongside a dedicated staff.
Their staff is exceptionally skilled at arranging transport and delivery of both flatbed, step deck, and van freight. 
Dock
Yard
Load Transfer
Storage Services
Location: 307 West Highway 94, Jefferson City, MO 65101
Phone Number: 573-635-1555

Transport One, Inc.
Description: Founded in 1985, Transport One, Inc. began as a local cartage company operating within the commercial zone of St. Louis, MO. The company's fleet consisted of just eight tractors and no trailers that shuttled hundreds of containers and trailers each week between railroad yards and its customers in the St. Louis area.
As time progressed, Transport One shifted its focus from container work to hauling over the road freight. Through hard work and dedication to customer service, the company has experienced steady growth over the last 30 years. Today Transport One is an asset-based trucking company whose services now include over the road, local shuttle.
Regional
Full Truckload
Local Shuttle
Dedicated
Flatbed
Dry Van
Reefer
LTL
Location: 3514 Goodfellow Blvd, St. Louis, MO 63120
Phone Number: 800-264-3090

Vega Transport
Description: One of the largest and leading Missouri trucking companies, Vega Transport is a full service, nationwide Truck Load (TL) Carrier. Their team is committed to delivering its customers loads on time, damage-free and always with the highest level of service at the time of booking, during transit and after the delivery.  To serve their customers better they provide long haul, local deliveries, dedicated, and intermodal trucking and transportation services.
Truckload
Dedicated
Intermodal
Shuttle
Dropped Trailer
Long Haul
LTL
Drayage
Location: 400 Lemay Ferry Rd, St. Louis, MO 63125
Phone Number: 314-544-2233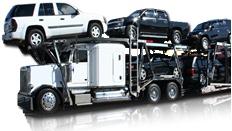 Mc Lane Transport
Description: Owner J.P. McLane, like his dad and granddad, was born and raised in the cattle business. Once he started buying trucks to haul feeder cattle, his fleet of ten cattle trucks grew over the years to 24.
In July 1974, McLane Livestock Transport, Inc. opened its doors in the city of Poplar Bluff, MO. That same year, due to the decline in the cattle business, J.P. began buying refrigerated trailers and hauling produce from the west coast. Now, nearly forty years later, they transport furniture, heating and air conditioning units, dairy products and expansion joints for bridges and roadways to the west coast. For the return trips, they then haul a variety of products, primarily from California, Washington, and Oregon.McLane employs 65, has 46 trucks, 100 trailers, and four owner-operator trucks.
Refrigerated
Flatbed
Dry Van
Food
Produce
Location: 8498 US-67, Poplar Bluff, MO 63901
Phone Number: 573-785-0177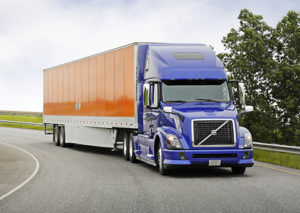 Goforth Express L.L.C.
Description: This trucking company was founded in 1979 and is one of the best Missouri trucking companies. On June 15, 2012, Richard and Patsy Conner sold Conner's Express and Blue Line Express to Jeremy & Holly Goforth. Conner's Express and Blue Line Express founders Richard and Patsy Conner started their trucking company with one single truck and four employees. Richard and Patsy built their business by providing customers with reliable, efficient, cost-effective and flexible next day freight shipping service.
Now in 2014 Goforth Express employs 30 employees and has 20 trucks on the road to service their customer's needs. They aim to operate as an extension of your business and provide you with the same honest and realistic service expectations you have had in the past.
Shipping
Full Truckload
LTL
Flatbed
Dry Van
Reefer
Regional
Local
Freight
Location: 1350 Springfield Rd, Lebanon, MO 65536
Phone Number: 417-532-9773