Here we highlight the list of all Utah trucking companies. Kindly read our previous post on all North Carolina trucking companies here.

Godfrey Trucking Inc.
Description: One of the major trucking companies in Utah, this company was established in June 1965. They specialize in medium to long haul truckloads and LTL and currently, expanded and added another warehouse to better serve their clients. They offer the following services:
General commodities
Blanket Wraps
Store Fixtures
Trade Show Displays
Flatbed Freight
Bentonite
Grain
Coal
Gravel
Lime
Liquid products
Location: 6173 West. 2100 South West Valley City, Utah 84128
Phone Number: 800-444-7669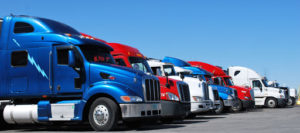 D P Curtis Trucking, Inc.
Description: Founded in 1982 by Dent Curtis, this company is a family-owned company that started with flatbeds hauling. They decided to broaden their services and added dry bulk shipments and currently have 115 tractors that get worked up every 7 to 10 years to provide modern and reliable equipment. Services they offer include:
Agricultural gypsum
Cement
Flash
Lime
Bentonite
Grain
Coal
Gravel
Lime
Liquid products
Location: 1450 UT-118, Richfield, UT 84701
Phone Number: 435-893-2900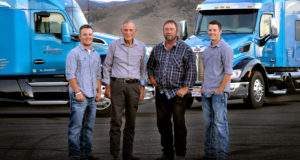 Mason Trucking
Description: Mason Trucking started as a turkey hauling business in 1952 and decided to expand the business when his son added the flatbed division. They currently have 30 trucks Nd maintains new equipment for the efficiency of the service. They also offer:
Flatbeds
Vans
Bentonite
Grain
Coal
Gravel
Lime
Liquid products
LTL
STL
Location: 1420 S 400 W, Aurora, UT 84620
Phone Number: 435-529-3734

Harrington Trucking Inc.
Description: A locally owned trucking company that started in 1975. They have a full-service depot and provides trucking services across 48 states and in Canada and currently, the house 9 steamship lines and 2 container handler forklifts and provides the following  trucking services:
Sleepers
Tri-axle trucks
Reefers
Dry vans
Flatbeds
Location: 510 Delong St, Salt Lake City, UT 84104
Phone Number: 801-433-2520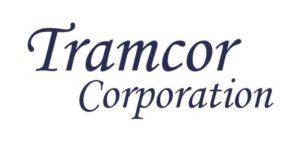 Tramcor Corporation
Description: Tramcor is a family-owned company founded in 1974 with one truck. After a couple of years, they expanded their business and has grown a fleet covering the 48 states in the US and Canada. Their services are as follows:
Flatbeds
Pneumatics
Belly Dumps
Gooseneck
Conestoga Trailer
Forklift
Location: 908 N 2000 W, Ogden, UT 84404
Phone Number: 801-731-5522
URL: http://tramcor.com/
 
Pride Transport
Description: Founded and run by a family of drivers, they have been on the road for nearly 40 years now and have a fast-paced environment making sure all customers get 100% satisfaction. They cater to services throughout the states of the US. Their trucks are:
Flatbed
Vans
Refrigerated trucks
LTL/STL
Location: 5499 W 2455 S #1273, Salt Lake City, UT 84120
Phone Number: 800-877-1320

ShipEX Transport
Description: A leader in transport and Logistics, ShipEX was established in 2007 and currently has 350 power units with refrigerated trailers. They make sure that expectations are met and are constantly being monitored as one of their promised commitments to their customers. Services include:
Refrigerated Trucking
Full truckload
Multi-stop truckload
Long haul
Dry Loads
In-transit Stops
Dedicated
Location: 1560 Wallace Rd, Salt Lake City, UT 84104
Phone Number: 385-232-7100
URL: https://shipex.com/

Simon Transport
Description: Founded in 1955, this is a company that continuously grows. They want to provide value-driven solutions to their customers by instilling trust and confidence in excellent service. They offer the following services:
Dry Van Transport
Refrigerated Truck
Flatbed
Location: 4282 W 1730 S suite b-2, Salt Lake City, UT 84104
Phone Number: 866-838-7900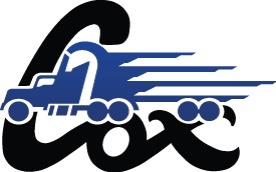 Wanship Enterprises
Description: Wanship Enterprises started in 1989 with 2 trucks. After a couple of years their business grew and now has 53 line trucks and runs 10 million miles a year. The secret of their business is hiring the best of drivers and supports it with the best mechanics and dispatchers as well. Their shipping services are:
LTL
Refrigerated Trucks
Long Haul
Dry Vans
Location: 455 W 1100 N, North Salt Lake, UT 84054
Phone Number: 801-397-1666
URL: https://wanship.com/

Alpha Transport Inc.
Description: In 1953, Alpha Transport decided to increase the demand for products and responding to the growing need for hauling deliveries. They extended their services to the Western states and also offers logistics and  broker services that include:
Box van
Flatbeds
Specialized Services
HAZMAT
Custom Transportation
Location: 1655 1900 N, Salt Lake City, UT 84116
Phone Number: 800-594-8902
Corlett Express Trucking
Description: Established in June of 2020, with 2 tractors, 4 trailers, and four employees, they decided to expand their business and add terminals located throughout the state and provide the most simplified shipping process with the most competitive price. Their services are:
Full Truckload
LTL Shipments
Cross-dock work
Storage
Lift-gate Services
Logistics
Bentonite
Grain
Coal
Gravel
Lime
Liquid products
Location: 211 N Carbonville Rd, Price, UT 84501
Phone Number: 435-637-9171

RSD Container Yard Services
Description: The leading provider of depot and trucking services. Their clients are one of the biggest container companies all over the world like Maersk, Ocean Network Express, CMA CGM and a few more. They provide the ff services:
Local and Regional Trucking
Drayage Services
Rail Ramp
Bentonite
Grain
Coal
Gravel
Loaded Container Flips
Full-Service Depot
Full-Service M&R Shop
Location: 5048 W 700 S, Salt Lake City, UT 84104
Phone Number: 801-972-6300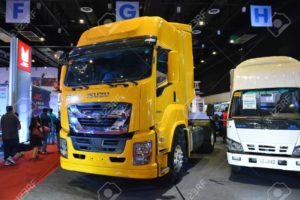 L W Miller Companies
Description: Mr. Miller, started his trucking company in 1965. He always seeks opportunities for the company to grow that the result is a highly efficient and profitable company. In 2003, they were ranked top 53 of the top 100 privately-owned companies in Utah. They currently offer the following service:
Dry Bulk /Pneumatic
Liquid Tanker
Refrigerated
Petroleum
Livestock
Coal
Gravel
Lime
Liquid products
Location: 94 N 400 W A, North Salt Lake, UT 84054
Phone Number: 801-936-5522
Gurney Trucking Inc.
Description: Founded in 1986, this company started hauling livestock and has been slowly growing to a full truck hauling carrier. They recently opened another terminal in Las Vegas in 2010. Services include:
Dry freight
Specializing in Livestock
Dry vans
LTL/STL
Location: 1391 Red Ledge Rd, Washington, UT 84780
Phone Number: 435-634-9800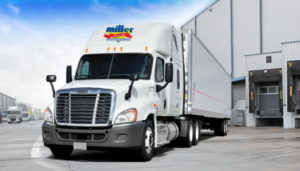 Parke Cox Trucking Co Inc.
Description: In 1947, Parke and Emily Cox put their business company rolling. 70 years later, they are one of the most reliable trucking services in Utah and was recently honored by being chosen to represent over-the-road transportation in the History channel "It's How You Get There". The services they offer are:
Dry Van Services
Flatbed Trailer Services
Regional / LTL Services
Truck Wash Services
Warehousing and Dock Services
Location: 4250 River Rd, St. George, UT 84790
Phone Number: 435-628-0886
This is the first place to start your search.
Submit your information below to find employers and CDL training schools near you.