Kansas Trucking Companies
The big list of all Kansas Trucking companies will be discussed in this article. If you are preparing for the CDL exam, consider checking out our post here for more details.

Butler Transport Inc.
Description: This company has been in the industry since 1988 and is known for delivering products and services promptly. They offer the most affordable rates and has been getting a lot of feedback for being one of the most loyal and trustworthy company. Their services include:
Refrigerated
Dedicated
Dry Freight
Truckload
Location: 347 N James St, Kansas City, KS 66118
Phone Number: 800-345-8158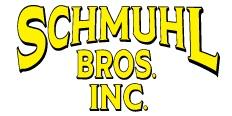 Schmuhl Brothers Transportation Services
Description: Founded in 1995, with two trucks, they expended their business and currently have 50 tractors and 100 employees. With the growing number of customers, they have different options to give a competitive rate which makes their customers stay longer. Inclusive of what they offer are:
Intermodal
Freight
Warehousing
Repair
Brokerage
LTL
Regional
Location: 1134 S 12 St, Kansas City, KS 66105
Phone Number: 913-422-1111
Riverside Transport Inc.
Description: A trucking company that started with 10 operators, 20 trailers. Now they currently have 3000 equipment and more than a thousand employees. They have terminals in Kansas City, KS, Owensboro, KY, Chattanooga, TN, and Chehalis, WA. The services are as follows:
Over-the-road
Long and Short Haul
Regional
Local
Dedicated
Logistics
Refrigerated
Location: 5400 Kansas Ave, Kansas City, KS 66106
Phone Number: 913-233-5500

Pavlich Inc.
Description: The company that has been in the business for over 45 years. They are known for having a solid performance, on-time delivery, and personal service. This is a family-owned business that serves 48 states in the US and has a highly trained and experienced team of drivers that makes sure all goods will be delivered on time. The services they offer are:
Trucking
Rail Car Unloading
Sand and Gravel
Specialty Stone
Salt and Sand Mix
Location: 250 S 5th St, Kansas City, KS 66101
Phone Number: 913-281-3709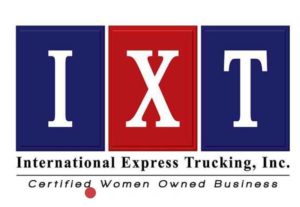 International Express Trucking
Description: Founded in 1993, this is a woman-owned company that has dedicated employees and owner-operator best quality and dependable service. They want to keep a long-term relationship with their customers so they offer the best rates. Inclusive of what the have are:
Intermodal Drayage
Storage and Distribution
Brokerage
Full Truckload
Partial Truckload
Expedited Shipment
Transloading
Warehousing
Dedicated
Location: 3359 Brinkerhoff Rd, Kansas City, KS 66115
Phone Number: 913-621-1525
URL: http://ixtkc.com/

Core Carrier Corporation
Description: One of the best Kansas Trucking companies, this is a family-owned company that currently operates in 48 states and currently have fleets of 200 tractors. They make sure that the drivers are well taken care of and allow their drivers to be home regularly, from weekly to every other weekend depending on the area they live in. Services are:
Truckload
Warehousing
Flatbed
Dry Vans
Step Deck
Refrigerated
Location: 1020 Sunshine Rd #1125, Kansas City, KS 66115
Phone Number: 913-748-3105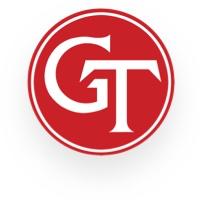 Groendyke Transport Inc.
Description: With over 85 years of experience, this company is one of the largest tank truck carriers in the country. They work with the leading manufacturers of chemical and bulk products and have the safest, most professional, knowledgeable and courteous employees and truck drivers in the industry. Their services are as follows:
Just-in-time Delivery
Rail-to-truck transfer
Private Fleet
Freight
Warehousing
Logistics
Location: 299 Donovan Rd, Kansas City, KS 66115
Phone Number: 913-621-2200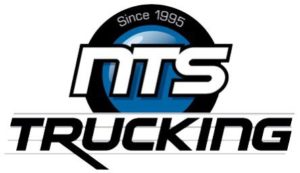 NTS LLC
Description:  The company that has been in operations since 1917, they focus on providing trucking and regional transportation services in Central Midwest. They are currently a member of members of UIIA and can pick up your loads at any rail yard & deliver the trailer to its final destination. Inclusive of what the offer is:
Local
Regional
Dedicated Bulk
Equipment
Vans
Flatbeds
Tractors
Yard Tractors
Dry Bulk Tanker
Storage Trailer
Location: 801 Armourdale Pkwy, Kansas City, KS 66105
Phone Number: 913-321-3838

Metro Xpress
Description: This company started in 1982 as a local cartage company. After their business expansion, they have grown into the largest general commodities truckload carrier in Wichita. One of their missions is To build and grow a strong, profitable company. They also offer the following services:
Freight
Household
Logistics
Flatbeds
Dry Vans
Refrigerated
LTL
Regional
Local
Location: 3518 N Ohio St, Wichita, KS 67219
Phone Number: 316-832-9300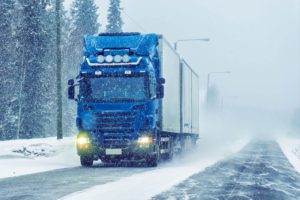 Capital Trucking LLC
Description: One of the leading Kansas Trucking companies, This trucking firm has multiple lines of business related to its services and has been one of the most reliable and safe trucking services in the construction industry. They currently added 65 power units with multiple trailer combinations that services across all states in the US. Their services are:
Long Haul
Short Haul
Asphalt
Bulk Oils
General Freight
Agricultural Products
Construction Materials
Aggregate
Lime
Salt
Heavy Equipment
Construction Debris
End Dump
Dump Trucks
Sweeper
Side Dump
Flatbed
Belly Dump
Barrel Bed Dump
Drop Deck
Hopper
Tanker
Heavy Haul
Dry Van
Rollback
Location: 1800 NW Brickyard Rd, Topeka, KS 66618
Phone Number:  785-215-8161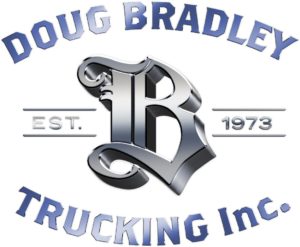 Doug Bradley Trucking Inc.
Description: A company that started in 1973, from one truck to fleets of more than 100 trucks and 450 trailers. They currently have 5 locations which are five locations: Salina, KS (Corporate office), Marshall, MN, Walton, KY, Jackson, MN and Abilene, KS. Their best features are to respond to changes and to meet their customer's growth needs. Services are as follows:
Logistics
Freight
LTL
Local
Regional
Flatbeds
Refrigerated
Dry Vans
Warehousing
Leasing
Location: 680 E Water Well Rd, Salina, KS 67401
Phone Number: 800-348-1955

S D & S Trucking LLC
Description: With one truck and a dream, Samuel De La Rosa began to build a reputation for the customer of being a reliable and timely hauler. He currently works with different construction companies in Kansas, Oklahoma, Nebraska, and Colorado. He won the Kansas Minority-Owned Business of the Year 2007 Award for the Construction Firm in 2007. Currently, they have 34 trucks, 25 end-dumps, and 19 dry vans. Services include:
Construction
Asphalt Hauling
Dumping
Concrete
Dirt and Sand Hauling
Stone rip rap
Broken Asphalt and concrete rough
End-Dumps
Over-the-road
Location: 300 W 61st St N, Park City, KS 67204
Phone Number: 316-744-2318

ABF Freight
Description: Trust ArcBest carrier ABF Freight to transport your less-than-truckload (LTL) shipments safely and securely. Customer satisfaction is their number one priority and taking pride in providing innovative transportation solutions through their industry-leading LTL services. No matter your needs, ABF can deliver.
Location: 3833 S West St, Wichita, KS 67217
Phone Number: 

(316) 943-1241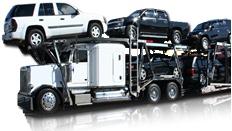 Description: Founded in 2012, this company started with six trucks and 6 belly dumps. Since that time this company has grown from those six trucks and belly dumps to owning a side dump trailer, a dump truck, and pup, step decks, flatbeds, lowboys, pilot cars for over-sized loads, loaders, motor grader and snow removal equipment. We have agreements with over 150 independent operators.
Location: 108 S 102nd St, Kansas City, KS 66111
Phone Number: (913) 422-3171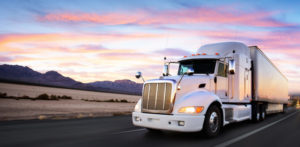 Central Transport
Description: Central Transport is all grown up and revving its engines. Their innovative and dynamic LTL company has been the fastest growing in the industry, but they're just getting started. You may not know much about this company because they are a privately-held company and focuses on creating a new industry business model that maximizes the value provided to customers. CT is proud to do business with many of the world's largest corporations representing a broad spectrum of manufacturing, retail, and companies of all sizes. This company is financially rock-solid and firmly positioned for the long term.
Location: 3610 S Maize Rd, Wichita, KS 67209
Phone Number: 

(586) 467-1900

Old Dominion Freight Line
Description: Founded in 1934 Old Dominion Freight Line started as a single truck running a 94-mile route in Virginia, over the last 80+ years we've led the way to become a national LTL freight leader and global transportation company. The values that drove our founders decades ago still inspire us today.
Location: 3508 SE 21st St, Topeka, KS 66607
Phone Number: 

(785) 354-7336

United Car Transport Kansas City
Description: United Car Transport's highly experienced staff will arrange transport of your personal or commercial cars, SUV's or trucks in a professional and timely manner either by open or enclosed carriers.  Customer service is our motto, not simply a telephone number to nowhere.
One of the leading Kansas Trucking companies, this company offers you the best. Whether you are purchasing a vehicle on e-bay or at a dealership; a military person on transfer; a business executive on a corporate move; or a family relocating to their dream house – United Car Transport will provide transport at affordable pricing, safe and secure, and in an efficient and timely manner.
Location: 3901 Rainbow Blvd, Kansas City, KS 66160
Phone Number: 

 

(888) 440-6716 ext. 101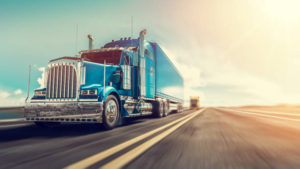 TSI Kansas Inc
Description: One of the largest Kansas Trucking companies, TSI began writing a new chapter in their history when Jason Hall and John & Sandy Link purchased the company from Bill & Linda Hickman in January 2016. The new owners have been with TSI for a combined 50 years, and bring a new vision that will capitalize on a foundation that they helped build.
Location: 612 W Court St, Clay Center, KS 67432
Phone Number: 

(785) 632-5183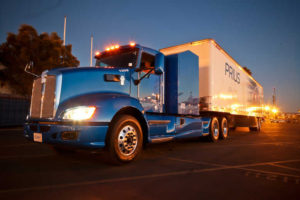 B & H Freight Line Inc
Description: B&H is now offering Next Day LTL service to and from Kansas City to nearly 2000 zip codes in Kansas, Missouri, Illinois, Indiana, and Kentucky.  They've added some new locations and boasts as of the best Kansas Trucking companies.
With this service, not only can they pick up in Kansas City and deliver next day to these locations, but are now able to provide inbound service to Kansas City from these locations.
Location: 468 S 26th St, Kansas City, KS 66105
Phone Number: 

(800) 892-5006

Lynn's Heavy Hauling LLC
Description: At Lynn's Heavy Hauling, "moving the equipment that builds progress" has been its mission since 1995.  The same principles that brought them from operating one truck out of their home to managing thirteen trucks today, still hold.  One of the best Kansas Trucking companies, they make every customer feel as if they are their only customer while providing high-quality service at a fair and reasonable price.  They treat each customer's equipment as if it's their own, and this truly sets Lynn's Heavy Hauling apart from all the rest.