This blog discusses the big list of all Rhode Island trucking companies. The list comprises the address, telephone number, and URL.

Cranston Trucking Company
Description: Since 1975, Cranston Trucking has been providing dedicated and professional transport services and began as a private carrier for their parent company, Cranston Print Works Company (CPW), a successful textile printing company in business since 1824. As their needs grew, so did their business and eventually, it's Trucking Division as it was known back then, became Cranston Trucking, an official carrier for hire.
With established routes between the Carolinas and New England, from the metropolitan areas of New York City out to Los Angeles, along with this company 40 plus years of experience and continual growth, they serve customers better than anyone else!
In 2000, Cranston began operating with Brokerage Authority and provide Truckload, LTL, Rail, and expedited Logistics services all over the continental United States and Canada.
LTL
Truckload
Expedited
Rail
Location: 25 Hopkins Hill Rd, West Greenwich, RI 02817
Phone Number: 401-397-2442

N&D Transportation & Warehousing
Description: N&D Transportation Company, Inc. is a regional Less Than Truckload, Truckload, and Warehousing Company with its headquarters in North Smithfield, Rhode Island. N&D began its operations in 1991 as a truckload carrier providing service between New England and the Midwest. Today, N&D provides both Less Than Truckload (LTL) and Truckload service throughout the United States, with a focus on LTL & Truckload service in New England, New York, and New Jersey and Eastern Pennsylvania.
Transportation
LTL
Truckload Freight Services
Brokerage
Third-Party Logistics
Dedicated Services
Warehousing
Racked Pallet Storage
Heated Facility
Freight Distribution
Custom Packaging
Food Grade Storage
Security and Surveillance System
Warehouse consultation and Management
Location: 100 Industrial Dr, North Smithfield, RI 02896
Phone Number: 401-762-3337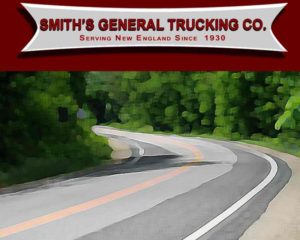 Smith's General Trucking Co.
Description:  Serving RI, ME, CT, NH, ME. Smith's General trucking has been operating in New England with continuous dependable service since 1930. This company motto is "We know our business".
Loading and Unloading
LTL
Full Truckload
Hazardous Materials
Same Day Service
Storage Trailer Rental
Heated Service
Location: 33 Hopkins Hill Rd, West Greenwich, RI 02817
Phone Number: 401-821-7666

J Line Inc.
Description:  JLine Transportation & JLine Logistics ship direct load to ride LTL and TL to the continental 48 states. JLine's equipment consists of Dry Van Trailers, Air Ride Trailers, Refrigerated & Heated Trailers, Full Logistic Trailers, and Liftgate Trailers at lengths of 48 and 53 feet.  JLine is Hazmat Certified.  Expedited shipments are available upon request.
June accepts any size freight to our local area, which includes Rhode Island, Boston, Worcester, Fall River, Springfield, Hartford, Bridgeport, Metro NY, and NJ.  JLine's over the road service areas includes the Northeast, the Southeast, East Coast, WV, OH, MI, IN, IL, WI, KY, and MO.  JLine Logistics covers the entire continental 48 states.
JLine handles any type of shipment from 1 skid – TL along with loose products, uncrated/crated machinery, and floor loaded shipments.
Logistics
Hazardous
Blanket Wrap
Temperature Controlled
Dedicated
Warehousing
Location: 370 Wampanoag Trail, Riverside, RI 02915
Phone Number: 401-431-1180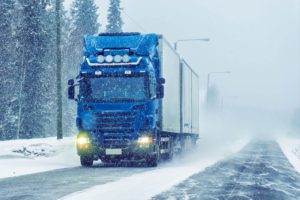 M & G Trucking and Transportation, Inc.
Description: M&G Trucking and Transportation has been providing first-class transportation services for 20 years and specializes in Less than Truckload (LTL) shipments leaving the New England area heading to all points in the country as far as Texas and the Dakotas.  They also offer truckload service for inbound shipments coming from anywhere in their coverage map back to the New England area.
Truckload
LTL
Inbound / Outbound
Local
Long Distance
Air Ride Straps
Blanket
Cross Docking
Consolidating Freight
Location: 804 School St, Pawtucket, RI 02860
Phone Number: 401-726-4009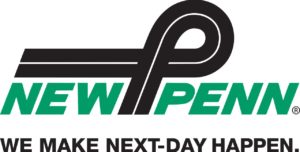 New Penn
Description: Founded in 1931 in Lebanon, PA, New Penn remains committed to providing superior next-day, day-definite, and time-definite regional LTL services. Customers experience careful handling and on-time performance through its network that covers the northeastern United States, Ontario, Canada, and Puerto Rico.
This company was built on a tradition of excellent customer service. Working with sister trucking companies, Holland and Reddaway, They provide one-stop freight service throughout the western, midwestern and southeastern parts of the U.S. New Penn always has – and always will – serve its customers with integrity, safety, and respect.
Next Day Delivery
HINRY Logistics
Guaranteed
Freeze Protection
Chemical and Hazardous Materials
Alcohol Pick-up and Delivery Service
Inter-Regional Services
Retail Service
Location: 2110 Plainfield Pike, Cranston, RI 02910
Phone Number: 401-275-0704

V F Trucking
Description: V F Trucking specializes in transporting your freight in dry van and flatbed trailers. Their office is located in Pawtucket, Rhode Island. We offer our services throughout the United States with authority in the Mid-West states of PA, NC, SC, MA, NY, NJ, OH, IL and TX. They haul various freight including Hazmat, full and less than truckloads.
Dry Van
Flatbed
Trailer
LTL
Regional
Local
Hauling
Logistics
Location: 354 Pawtucket Ave, Pawtucket, RI 02860
Phone Number: 401-714-6947

Trans-Link LLC
Description: Their expertise in transport management and planning allows them to design a solution as that meets your needs and also quickly responds to any event disruptions, such as weather. Integrated Road networks, covering the US. Through its national network and state-of-the-art technology, they can monitor and dynamically react to situations such as adverse weather, additional pick-ups or drop-offs, or heavy traffic, meaning that your goods are always traveling the most efficient route.
LTL
Truckload
Flatbed
Air Freight
Warehousing
Rail Freight
Sea Freight
Inbound
Logistics Consultation
Location: 875 Oaklawn Ave Suite 306, Cranston, RI 02920
Phone Number: 800-446-4811

MCD Air Transport
Description: They are the best direct solution for your local trucking and needs. At MCD Air Transport, they work hard to provide a professional service while building lasting relationships. Their goal is to make freight shipping hassle-free for all its valued customers and provide an exceptional level of customer satisfaction. Their services are flexible to fit your specific delivery needs and are delivered both cautiously and on-time.
Residential Deliveries
Air Freight
Ocean Freight
Local Delivery
Bonded Warehouse
Location: 25 N Crow Point Rd, Lincoln, RI 02865
Phone Number: 401-724-5300
URL: https://mcdair.com/

XPO Logistics
Description: XPO is a top ten global provider of transportation and logistics services, with a highly integrated network of people, technology and physical assets. They use their network to help customers manage their goods most efficiently throughout their supply chains. At the top of their value proposition is an intense customer service culture that connects our team worldwide.
Customer relationships are the lifeblood of their business.
Supply Chain Logistics
Transportation
LTL
Intermodal Drayage
Truck Brokerage and Expedite
Global Forwarding
Last Mile
Location: 15 Southern Industrial Dr, Cranston, RI 02921
Phone Number: 401-943-4500
URL: https://www.xpo.com/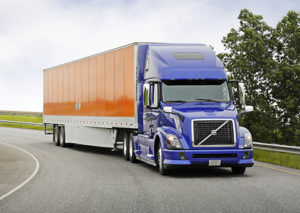 A.   Duie Pyle, Inc.
Description: A. Duie Pyle is the Northeast's premier transportation and logistics provider offering award-winning Less-Than-Truckload (LTL) service and extended coverage through established partnerships into the Southeast, Midwest, West Coast, and Canada. A family-owned business since 1924 and ideally equipped to service the congested Northeastern metropolitan region, A. Duie Pyle provides a range of integrated transportation and distribution services supported by 24 LTL service centers and 11 warehouse facilities comprised of over 2.7 million square feet of space. Whether it is LTL, Dedicated fleet operations, Logistics truckload needs or Warehousing & Distribution services, their comprehensive integrated offerings, and versatile asset and non-asset based services to empower your supply chain with flawlessly executed and innovatively engineered solutions which enhance multiple levels of your business performance.
By utilizing A. Duie Pyle's flexibility, depth of resources and diverse capabilities, you can source and seamlessly integrate multiple supply chain solutions with a single point of accountability. A. Due to Pyle's business philosophy is built around sustainability. Planning with the future in mind, Pyle invests capital, time, ideas and programs to broaden the scope of what is possible, creating space to experiment with new concepts, methods, and applications of emerging technologies.
Logistics
Dedicated
Warehouse and Distribution
Import / Export
Pool Distribution
Refrigerated
Location: 4 Green Earth Ave, Johnston, RI 02919
Phone Number: 800-523-5020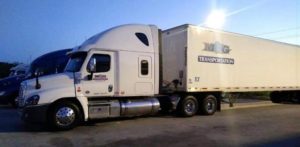 J and A Trucking
Description: At J&A Trucking LLC is to provide easy and great quality service for their customers and to offer great customer service experience and their services are available to small and large businesses and offer round trip van shipping service and provide full, partial, overweight, oversized freight transportation service.
Moving
Dry Van
Air Ride Trailer
Gooseneck
Warehousing
Retail
Scheduling
Straps
Blankets
Location: 14 Starr St, Johnston, RI 02919
Phone Number: 401-944-2870

ABF Freight System Inc
Description: Trust ArcBest carrier ABF Freight to transport your less-than-truckload (LTL) shipments safely and securely. Customer satisfaction is the number one priority, and they take pride in providing innovative transportation solutions through their industry-leading LTL services. No matter your needs, ABF can deliver.
Honors include the American Trucking Associations' President's Trophy for Safety, Excellence in Security Award, and the Quest for Quality Award by Logistics Management magazine. ABF was also recognized in the 2018 Mastio & Company LTL Customer Value Benchmarking Study for exceeding the industry benchmark. ABF Freight operates a less-than-truckload network across North America to provide seamless transportation services in short- and long-haul markets. ArcBest customers can trust the superior LTL solutions ABF has provided for nearly a century and rely on us to solve transportation challenges.
Expedite Shipping
Final Mile
Intermodal
International Shipping
LTL
Moving Services
Premium Logistics
Product Launch
Retail Logistics
Supply Chain
Trade Show Shipping
Transportation Management
Truckload Service
Warehouse and Distribution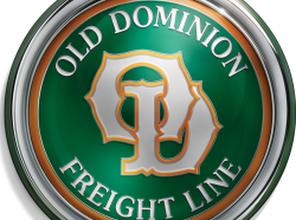 Old Dominion Freight Line
Description: Founded in 1934 Old Dominion Freight Line started as a single truck running a 94-mile route in Virginia, over the last 80+ years they've led the way to become a national LTL freight leader and global transportation company. The values that drove its founders decades ago still inspire us today.
LTL
Truckload
Dry Vans
Flatbed
Location: 80 Industrial Rd, Cumberland, RI 02864
Phone Number: 401-334-9500
Westwood Cartage
Description: The Trans-Lease Group, Inc., a third-generation operation, has been consistently in business for over 125 years, having been started by the late John J. McCarthy, Jr.'s grandfather, Joseph J. McCarthy, with horse and buggies delivering coal and ice to families and businesses in the Brockton and Easton areas of MA. The Trans-Lease Group, Inc. is the parent Company of Westwood Cartage, Inc.
Upon the death of his father, at age 14, John J. McCarthy, Sr. took over day to day operations of the business, turning it into American Transport Associates, the largest privately held trucking company in the US. He later sold a large portion of this Company In the early '60s to Ryder Transportation, helping them become the force in trucking that they are today.  Today, there are two divisions of Westwood Cartage; the Cranston, RI division handling long and short-haul for many Fortune 500 companies and the Springfield, MA, division handling the Post Office contracts.
Cross Dock
Ramp Deliveries
Blanket Wrap
Dry Van
Flatbeds
Warehousing
Location: 125 Carlsbad St, Cranston, RI 02920
Phone Number: 401-943-0700

United Road Services: Davisville
Description: United Road is the premier auto transport expert, shipping over three million vehicles annually throughout the United States and Canada. What makes them the best? United Road was founded in 1997 and serves every need of the auto transport industry. United Road's customer list includes major automakers, manufacturers, marketers, financial institutions, leasing companies, auctioneers, dealers, retail, and single individuals.
Closed Carrier
New Vehicle Logistics
Remarketing Services
Dealers and Auction Houses
Retail Single Vehicle
Privately Owned Vehicles
Marshaling and Storage Center
Location: 40 Thompson Rd, North Kingstown, RI 02852
Phone Number: 866-365-0023

Greylawn Foods
Description: Greylawn Foods is a privately owned warehousing and distribution company that has been run by four generations of the Goldman Family. Greylawn was started by the present owner's grandfather as a poultry company almost 100 years ago.
The transportation division of the business was started in 1974 and since 1985, when Sidney Goldman Took over the company, Greylawn has become one of the larger refrigerated/frozen LTL carriers in the Northeast.
With easy on/off access to Interstate 95, 195, 295, Greylawn Foods is based in central Rhode Island, minutes away from Providence and highway, railroad, airfreight and water facilities. Within 300 miles of Providence (the overnight trucking market) live 45 million people, making it one of the highest-ranking population centers in the nation.
Greylawn Foods does more than move product. They also help food manufacturers solve a variety of distribution and warehousing problems.
Refrigeration
Frozen
Logistics
Intermodal
Brokerage
LTL
Bonded Carrier
Temperature Controlled
Location: 2032 Plainfield Pike, Cranston, RI 02921
Phone Number: 401-223-4400

Mega Transportation Group
Description: In ancient Greece, the horse was domesticated. The draft horse served for centuries to pull heavy loads.  The "heavy" horse carried knights in armor into battle.  And the Arabian horse was the ancestor to the modern thoroughbred, the star of "the sport of kings."
This versatility is one reason why they have chosen the horse as the symbol of their company.  And combined with the word "Mega", our name, it represents an unbeatable combination of strength, great strategy, and great quality.  The MEGA Companies' mission is to provide its customers with these benefits and with superior, multidimensional business services.  A full range of resources that can truly make your business great.
Location: 300 Wampanoag Trail, Riverside, RI 02915
Phone Number: 401-431-2300

Donada
Description: Donada has been delivering dreams since 1985. Donald LaChapelle started this business with only one truck and now Donada has a full fleet of drivers and trucks covering all of New England and much of the East coast. Donada is a specialized carrier transporting motorcycles, quads, jet ski's, side by side, generators, scooters, set-up or crated. They believe quality customer service, on-time damage-free deliveries, and dedication are our #1 priority.
FTL
LTL
Dedicated Delivery
Cross Docking
Manufacturer's Pool Point
Pick-Up and Delivery
Crated and set-Up Units
Specialized Warehousing
General Warehousing
Electronic Inventory
Location: 667 Providence St, Woonsocket, RI 02895
Phone Number: 401-769-9811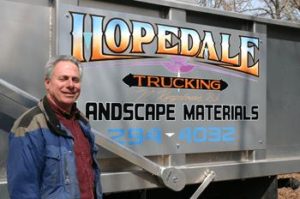 Hopedale Trucking Inc.
Description: They specialize in providing a wide variety of quality products for all your landscaping needs. In business since 1956, Hopedale Trucking supplies builders, landscape contractors, and homeowners throughout the South County area with mulch, screened loam, river rock, and many other products. These products can be inspected at 190 West Allenton Road (just off Route 4) in North Kingstown, Rhode Island.
Hopedale Trucking is dedicated to offering the highest quality landscape materials. They have been providing landscape materials in the South County area for over 40 years with products including bark mulch, screened loam, compost, sand, crushed stone, and much more.
Logistics
Truckload
Mulch
Crushed Stone
Compost
Sand
Fill
Landscape Rocks
Wall Stone
Gravel
Stone Dust
Location: 190 W Allenton Rd, North Kingstown, RI 02852
Phone Number: 401-294-4032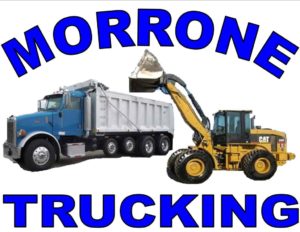 Morrone Trucking
Description: Morrone Trucking Sand and Gravel Inc. has been providing quality building and landfill materials to the Rhode Island and Northern Connecticut areas. Family owned and operated since 1990, Morrone Trucking Sand & Gravel, has been a leader in the distribution of high-quality gravel, sand, aggregate, topsoil and landscaping products. Serving the Rhode Island and northern Connecticut area with on time same day service, night deliveries also available.
Sand and Gravel
Mortar Sand
Concrete Sand
Play Sand
Crushed Stone
Premium Top Soil
Grading
Total Site Preparation
Location: 5J Havens Rd, Westerly, RI 02891
Phone Number: 401-596-6717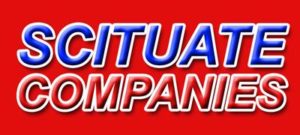 Scituate Pool Filling, Inc.
Description: The Scituate Companies offers Portable Restroom Rentals and Servicing, Septic Tank/Cesspool Pumping and Servicing, Home Heating Oil Delivery, Pool Filling, and more!
In Rhode Island, they proudly deliver home heating oil to these communities: Barrington, Burrillville, Central Falls, Cranston, Coventry, Cumberland, East Greenwich, East Providence, Exeter, Foster, Glocester, Johnston, Lincoln, North Kingston, North Providence, North Smithfield, Pawtucket, Providence, Richmond, Scituate, Smithfield, Warwick, West Greenwich, West Warwick, and Woonsocket
Home Heating Oil
Portable Restroom
Septic Pumping
Inspection
Location: 26 Green Hill Rd, Johnston, RI 02919
Phone Number: 401-942-5200