This Post highlights  North Carolina Trucking Companies. We discussed the basic information of each company such as URL, phone number, and location. You may also consider reading other posts on trucking companies in South Carolina from here.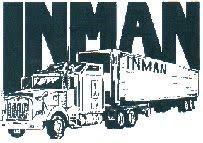 Inman Trucking 
Description: Inman trucking started in 1979,  provides transport management to leading climate controlled long haul businesses. They make sure that all of their refers is CARB (California Air Resource Board) compliant. Some of their services include:
Flatbed
Truckload
LTL
Haul
Dredge Material
Fill Dirt
Sand and Gravel
Top Soil and Project Overburden
Mulch
Salt
Rock
Project Management
Location: 125 Gregory Rd NE, Leland, NC 28451
Phone Number: 910-371-3313

Schneider National Inc.  
Description: One major Trucking company in North Carolina and was Founded in 1935, Al Schneider sold his car to buy a truck for a business that eventually expanded. They ensure that they use leading technology equipment to deliver goods on time and increase efficiency as well. Some of their services are:
Regional Trucking
Bulk
Intermodal
Supply Chain Management
Brokerage
Warehousing
Port Logistics
Transloading
Cross-border
Location: 453 Martin Creek Rd, Henderson, NC 27537
Phone: 252-492-5140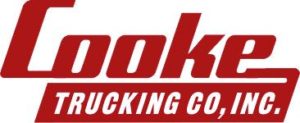 Cooke Trucking Co. Inc.  
Description: The Cooke Company started in 1958 and currently serves 10 Western States for truckload and LTL. With a 16 bay warehouse facility, they can speed up the delivery without any delay. Services include:
Trucks
Trailers
Dry Vans
Long Hauling
Dredge Material
Fill Dirt
Sand and Gravel
Top Soil and Project Overburden
Mulch
Salt
Rock
Project Management
Location: 1759 S Andy Griffith Pkwy, Mt Airy, NC 27030
Phone Number: 800-888-9502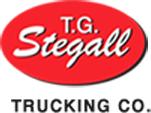 TG Stegall Trucking Company
Description: Aside from being the oldest trucking company they are also the most experienced and the most elite in the business. Started the company in 1950, with the highest standards to meet the customer's needs and currently have 50 tractors and more than 200 trailers to handle a variety of jobs. Inclusive of their services are:
Freight Classes
Brokerage
Dedicated
Expedited
Storage
Waste Management
Services, Repair, and Maintenance
Location: 8100 E Independence Blvd, Charlotte, NC 28227
Phone Number: 704-343-8533

BCJ Trucking Inc.  
Description: This company started in 1984 and it is a family-owned business. Their fleets cover general commodities and produce seasonally. With over 40 tractor-trailers available, they make sure that it will be delivered on time. Services they do are:
Hauling
Flatbed
Trailers
Vans
Commercial, family and military moving
Location: 1764 Red Brush Rd, Mt Airy, NC 27030
Phone Number: 336-320-3611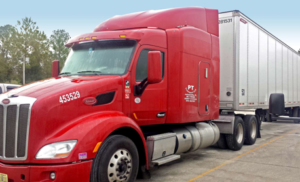 Harris Transport 
Description: Founded in 1985, Harris is a family-owned business that provides a variety of services to its customers. They are affiliated to other brokerage companies which are Titan Transport, Harris trucking and more. Most of the services they offer are as follows:
Haul
Vans
Trailers
STL/LTL
Flatbeds
Location: 1166 Curtis St, Monroe, NC 28112
Phone Number: 704-289-5447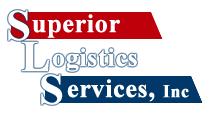 Superior Logistics Services Inc.  
Description: This company covers services for dry and refrigerated products across the US, Mexico and some parts in Canada. Their mission is to have two services, two solutions in One goal. Their customized logistic solutions include:
Uniformed driver
Dry and Temp Control
LTL
Flatbeds and Over-Dimensional Loads
Time Sensitive Deliveries
Expedited Deliveries
Consolidated Distributions
Location: 2267 US-70, Mebane, NC 27302
Phone Number: 919-563-9077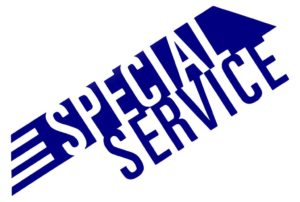 Special Service Freight Co 
Description: It all started in 1987, with only a couple of trucks and vans until they were able to establish their license in the Carolinas. Now the company has 13 operational terminals and also established a partnership with other local cartage providers. Their services include:
Air Charter Trucking
Asset Recovery
Cross-Docking, Handling, and Storage
Custom and Border Protection
Dedicated Lanes
Disaster Preparedness
Distributions & Retail Roll Outs
Hotshots
Line Hauls
Local Pick-up and Delivery
Medtech and Pharmaceutical Support
Military Bases
Warehousing
White-Glove Business and Residential
Location: 3100 Yorkmont Rd, Charlotte, NC 28208
Phone Number: 704-587-0001

Covenant Trucking Company Inc.
Description: This company started in 1996 and evolved into a full fleet of vehicles with different services to offer. Their main goal is to provide excellent quality of service to their customers. Some of the following services they offer are as follows:
Dump Truck Hauling
Agricultural Products
Asphalt
Dredge Material
Fill Dirt
Sand and Gravel
Top Soil and Project Overburden
Mulch
Salt
Rock
Project Management
Location: 179 Northbrook Dr, Youngsville, NC 27596
Phone Number: 919-562-0124

Carolina Tank Lines
Description: A traditional truckload carrier that started 70 years ago and added refrigerated freight in 2008. They are still looking for the best possibilities of getting new business partners and still meet the needs of their customers. Among their services are:
CDL
Trucks
Vans
Flatbeds
Hauling
Refrigerated Freight
Dry-van Freight
HAZMAT freight
Food Manufacturers
Medical Manufacturers
Location: 3255 Maple Ave, Burlington, NC 27215
Phone Number: 336-226-7039

Mountain River Trucking Inc.  
Description: This company got established in 2005, and offer one of the safest working environment. They operate refrigerated trucking since they started and added more services to cover for the needs of the customers which include:
Long Haul Truckload
Short Haul Truckload
LTL Loads
Partial Loads
Dedicated Services
Location: 207 Direct Ln, Mt Airy, NC 27030
Phone Number: 336-786-6088

Lisk Trucking Inc.  
Description: A company that started with 4 equipment in 1973 and then the following year, they expanded and added dry bulk truckload. They currently have more than 300 tractors and trailers covering the 48 states in the US and Canada. Their services include:
Dry Bulk Deliveries
Abrasive and Filter Materials
Specialized Services
Gravel
Sand
Location: 6975 NC-742, Wadesboro, NC 28170
Phone Number: 704-272-7641


Kerns Trucking Inc.
Description: Kerns is a family-owned business by two retired brothers. They are committed to the culture of a family making sure that safety is their number one priority. They have a high standard of equipment for efficiency and reliability. Inclusive of what they offer are the following:
Over-the-Road Services
Local Dump Services
International Shipping Services
Driveway Material Hauling
Location: 2764 Leo Rd NW, Concord, NC 28027
Phone Number: 704-784-4677

Yarborough Transfer Company 
Description: One of the best moving providers from the small unit to the biggest unit and currently have over 50 fleets of tractors and 80 trailers. All of their drivers are certified under the Smith System. The services they offer are:
Trucking
Heavy Haul
Freight Transfer
Specialized Transportation
Location: 1500 Doune St, Winston-Salem, NC 27127
Phone Number: 336-725-7552

Austin Trucking, LLC
Description: Austin Trucking, LLC is a locally owned and operated trucking company in the Triangle area that specializes in hauling dirt, stone, asphalt, killings, and debris. They currently own 3 Tamdem, 22 Quad Axle and 15 Quint Axle Kenworth T800 dump trucks and have access to 50 additional partner trucks that can handle almost any job (even demolition).
Austin Trucking is a certified DBE / MBE / HUB with the State of North Carolina and well versed in NCDOT jobs that require Certified Payrolls to meet the Davis-Bacon Act, ARRA reports, Equal Opportunity Employment criteria, daily trucking plans that show proper DBE / MBE / HUB.
They are set up to run both day and night operations for jobs that require 24-hour hauling. Currently, they have five locations where trucks are stationed: Westgate, Fuquay Varina, Knightdale, Wake Forest, and Kenly.
Location:368 Athletic Club Blvd #101, Clayton, NC 27527, United States
Phone Number:

+1 919-200-1600

Howell's Motor Freight Inc
Description: Howell's trucks, terminals, and warehouse facilities are designed specifically to handle your refrigeration, protect-from-freeze, or dry shipment needs. Services include; Truckload, Pool and Less Than Truckload Shipping.
Location:

 

705 Beacon Lake Dr, Raleigh, NC 27610, United States

Phone Number: 

+1 919-231-9298

Beck Trucking, LLC
Description: They are committed to delivering the highest standards in the industry.  Their commitment to safety, the environment, and ongoing training of their employees will ensure continued improvement in service levels and profitability to enable this company to remain a premier express, transport & logistics company.
Beck Trucking handles the shipment of cargo and can provide you with fast, safe freight shipping services.
Location:

 1037 S Main St, Dobson, NC 27017, United States

Phone Number: 

+1 336-356-8040

Mc Elroy Truck Lines
Description: At McElroy Truck Lines, they've established themselves as one of the nation's premier flatbed companies. And their successes—like earning the Lowe's Flatbed Carrier of the Year Award for 12 years—are all due to the hard work of outstanding employees, staff and professional truck drivers.
For more than three decades, they've been serving customers throughout the Southwest, Southeast, Midwest and Mid-Atlantic regions from its headquarters in Cuba, Alabama. They're dedicated to providing on-time delivery and outstanding customer service every step of the way.
Location:

 2302 NC-48, Pleasant Hill, NC 27866, United States

Phone Number: 

+1 252-535-2000

Crete Carrier Corporation
Description: The Crete Carrier Corporation's story starts in Crete, Nebraska, in 1966. They began with six leased trailers and had their very first customer, ALPO dog food. Their operation was small, but big things were just around the bend and had the following changes:
1971: Crete Carrier Corporation is purchased by Duane and Phyllis Acklie.
1973: Relocated to their current corporate headquarters in Lincoln, Nebraska.
1974: Acquired Shaffer Trucking, a temperature-sensitive carrier based in New Kingstown, Pennsylvania.
1979: Purchased Sunflower Carriers and eventually merged the company with Shaffer Trucking to create a single refrigerated trucking division.
1987: Hilt Truck Lines joined the family and merged with Crete Carrier, expanding the dry van division.
1999: Acquired Hunt Transportation which added a flatbed and specialized freight division to Crete Carrier Corporation.
Today, Crete Carrier Corporation has grown into a transporter of virtually any product and operates more than 5,000 tractors and over 13,000 trailers throughout the continental United States. While this makes them one of the largest trucking companies in the world, They will always deliver on the little things that matter most to their customers.
Location:

 112 Stage Coach Trail, Greensboro, NC 27409, United States

Phone Number: 

+1 336-632-8935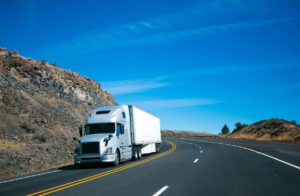 Cardinal Logistics Management
Description: In 1997, Vin McLoughlin and Tom Hostetler recognized the need for a third-party logistics company focused on dedicated contract carriage. With the goal of providing customers the best resources and flexibility to efficiently manage their supply chains, they assembled a team of logistics experts and formed Cardinal Logistics Management as a privately-held corporation in July 1997.
Cardinal's expertise, innovation and intent focus on customer satisfaction set the company apart from other third-party logistics providers in the dedicated segment. Cardinal quickly experienced significant growth as its service offerings and customer base expanded to include construction and building materials, retail, JIT manufacturing support, recycling, food and beverage, bulk transport, and now offering dedicated technology solutions as Software as a Service (SaaS).
Location:

 5333 Davidson Hwy, Concord, NC 28027, United States

Phone Number: 

+1 704-786-6125