Studying For The CDL Exam
In this article, we are going to highlight the Tips On Studying For The CDL Exam. As we know, obtaining a commercial driver's license (CDL) can be a daunting task. You need to undergo several processes and obtain certain certifications such as taking a CDL exam which is often written in addition to a skills test. In the written exam, you are expected to score 80% or above and this examination is often written at the Department of Motor Vehicles.
Often, Commercial Drivers License exam centers provide practice questions for learners to help them prepare for the real exam. It is an effective way to enable more CDL candidates to pass the test. It only takes a few hours to sit for these tests and candidates would gain the needed skill and experience to complete the real CDL exam.
You can take these practice tests as many times as you can; this is to familiarize with the subject matter, take necessary corrections done on your score reports, improve on your scores (constant practice to master confidence in answering related questions to the actual exams).
Specifications and Requirements for the CDL Permit Test
There are several eligibility requirements that prospective CDL applicants must meet prior to taking the permit test. Though specific requirements vary from state to state, there are several general prerequisites needed to be eligible for a commercial learner's permit, including:
Ability to pass a physical medical exam
Drivers operating within the state must be at least 18-years-old, while there's a 21-year-old age requirement for drivers operating across state lines or hauling hazardous materials
Have a current, valid driver's license
In addition to these requirements, in order to obtain your CDL permit, federal law also requires you to score at least an 80% on the 100-question permit test.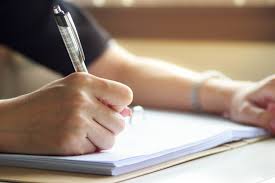 Tips On Studying For The CDL Exam: The CDL Guide
Like most exams, the Commercial Drivers License (CDL) permit exam requires an adequate amount of studying and preparation if you hope to pass. Fortunately, this comprehensive CDL study guide can help make studying for the test much easier.
1. Ensure That You Have Thoroughly Checked Through Your State's Requirements For Getting a CDL.
Individual states may vary in certain basic requirements like age, physical abilities, and so on, take it as your first task to diligently review these requirements before you proceed to apply for your CDL exam so that you don't waste time and resources only to discontinue because you don't qualify.
2. Get your state's CDL manual
Ensure that you obtain the correct CDL manual for your state, or the state where you are taking the exam, the CDL manual is not the same in all states. You have the option to either download a soft copy of the manual on your state's Department of Motor Vehicles website, you can also go to the DMV department in your state to get a hard copy. The manual is often voluminous and you may not be able to fully understand all the information at once but ensure you read through, as much as you can, and by practicing with the past exams, you can learn as much information that would help you pass the exam.
3. Read the Book
Often, every state has its own unique CDL manual that includes a wealth of health information and answers to common CDL test questions. Subjects found in a state's CDL DMV handbook include:
Applying for a CDL
Transporting cargo and passengers
Air Brakes
Combination vehicles
Towing trailers
Tank vehicles
Transporting hazardous material
On-road driving exam
That said, be sure that all the information you read is accurate by being sure to get the most up-to-date handbook. Take notes on important concepts and other information you find interesting as you read through the book.
4. Have the Necessary Documentation
As a new applicant for the CDL, you'll have to apply in person at your local DMV. It's here that you'll be required to take the CDL and provide specific documentation including proof of ID via either birth certificate with a raised seal, passport, or naturalization documents, or current immigration documents. Once your identity has been verified, you'll need to show proof of residency or proof of legal presence in the form of one of the following:
Mortgage documents
W-2 form
Tax records
Lease agreements
Current weapons permit
Current utility bills
Lastly, remember that federal law also requires you to have had a regular driver's license in the past. If you've never been licensed, you won't be applicable for a CDL.
5. Commit to Taking the Exam
Once you decide to pursue a CDL, make an appointment or commit to taking an exam. Review your local DMV policies to determine if you can simply walk in and take the test, or if you need to make an appointment ahead of time. By making an appointment in advance, you'll know exactly how much time you have to study for the test and what steps you need to take to be fully prepared. Even if you don't have to make an appointment, commit to taking the test on a specific date.
The CDL test covers several different topics, each of which has their own study guide that features questions and answers that are listed on the real written test. These different categories can make studying easier because it allows you to access the specific information you need.
6. Review the CDL Study Guide
Because state requirements and regulations vary, it's important to get an accurate study guide that's specific to your particular state. CDL study guides can make taking and passing the test significantly easier. Available in digital and paper form, study guides offer a wealth of valuable information that doesn't just provide you with answers to CDL test questions, but that also helps prepare you to be a safe, capable driver. Go the extra mile when you're studying by taking notes and review these notes prior to taking the test.
7. Create Your Own Study Kit
By compiling all of the notes from your reading, graded practice tests, and other study materials, you can create your own personalized CDL test prep kit that can be incredibly useful prior to taking the CDL. As an added measure, you can even make your own flashcards and get a study group together to help you prepare.
8. Complete an Online CDL Permit Course
Online CDL permit courses are designed to prepare you for the CDL exam. The first part of this three-part exam tests your knowledge of vehicle parts, systems, and terminology. The second part tests your control of the vehicle. The third part is the road test. You'll have plenty of time in the vehicle to prepare for the skills portions, but the DMV also wants to know that you know the terminology and parts and systems. An online permit course will help you review what you need to know for that part of the test. Check your state DMV's website for study materials for your state. There are also many sites with study materials, including our practice tests.
9. Take the different modes of CDL practice tests.
To prepare effectively for your CDL exam, don't limit your study to only one mode of CDL testing, it could put you at a disadvantage on the exam day. Agencies like Trucker Country offers three modes of CDL practice tests to help you pass your exam without studying conventionally.
They have;
Classic mode; This test mode consists of multiple-choice questions. This single-page test is aimed at giving learners an idea of the preparations they still have to do before moving to the practice mode.
Practice mode; After you have concluded your classic mode test, you can proceed to take the practice mode test which is closer in intensity to the real CDL exam. They are outlined like the actual CDL test and you'd get your score immediately after you have completed the practice test. You'd get a score report with full correction of questions you did not answer correctly.
Exam mode; This is the stage you have been working to reach, it is the last stage characterized by the same timing schedule for the actual exam, and you can only get your grades once you have finished taking the tests.
10. Stay focused all through the tests
Since the series of practice tests is to make you feel like you're taking the test, you need to practice with full concentration. Let your mind be alert and stay focused all through the tests, eradicate every distraction as you would if you are taking the actual CDL exam.
11. Confirm the Location of Your Test
The last thing you want to worry about on your test day is getting lost or not knowing the location of the DMV. Prior to your test, make sure you know where you're taking the test and consider driving the route once or twice to ensure you know where you're going and how long it takes you to get there.
12. Arrive Early and Do Your Best
After giving yourself time to eat a good breakfast, head to the testing center early. Whether you use the time prior to taking your test for some last minute studying or to just decompress, having extra time ahead of the exam will help decrease stress and nerves that could hinder your testing performance. More than anything, encourage yourself to do your best and believe that the studying and preparation you've done will result in nothing short of success.
13. Prepare for After You Receive Your CDL Permit
After you score more than 80% on your permit test, you'll be qualified to begin driving big rigs. Federal law requires you to hold a CDL permit for a minimum of 14 days before applying for the final CDL skills test. In order to prepare for the skills test, you'll need to be able to provide a vehicle that's the same model as the truck you'll be driving once licensed. The skills test is comprised of three parts:
Vehicle inspection
Basic controls exam
Road test
In addition to the skill test, some states might also require you to complete a CDL training course prior to getting officially licensed. When getting your CDL, you'll be joining thousands of trucking professionals who've mastered the same exam. And just like these individuals succeeded, you can, too, thanks to all of your hard work and preparation.
Prepare for your upcoming CDL permit test with our online Commercial Learner's Permit course and practices quizzes here.
Like every other exam, passing a CDL exam requires a lot of preparation. The exam demands that you are tested on different levels of information you have received and practiced, you cannot only prepare for a CDL exam by cramming a lot of information, you also need to practice on related questions, this will give you the relevant skills needed to attempt the real exam. While on the job, CMV drivers need to understand and obey some specific rules and regulations, following these guidelines helps to reduce road accident risks and keep road users safe, hence the importance of obtaining a CDL which will take drivers through a series of recommended guidelines, skills and every other necessary aspect of training and measure their competence.  CDL tests often vary across the states, due to state laws but here are helpful study tips to enable you to pass your CDL exam at once.