This post highlight the list of all trucking companies in Oregon. Consider reading our previous post on the list of all trucking companies in South Carolina.

Bill Gulick Trucking Co
Description: A major trucking company in Oregon. This trucking company started in 1973, they offer a variety of trucking services that 75% of their clients have been working with them for more than 10 years. They currently have 200 tractors, over 350 temperature-controlled trailers and 25 dry vans hauling over 48 states and Canada and offer services which include: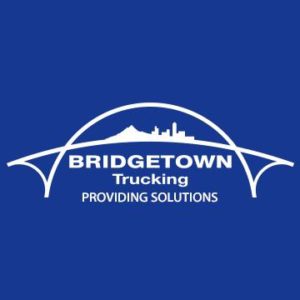 Bridgetown Trucking
Description: Founded in 1999, they provide transportation services for different types of goods for businesses to Fortune 500 companies for more than 20 years. They offer services in Oregon, Washington, and the Missouri area. Inclusive of what the offer are:

McCracken Motor Freight
Description: A trucking company in Oregon that started with brothers, J.W. Bill and E.E. McCracken. Their original operation is to cover small territory to provide excellent quality to its customers. From two road rigs and two pick up trucks, they currently have more than 50 equipment and warehousing space. They currently offer: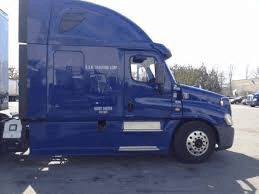 Beaver Freight Services
Description: Beaver Freight Services was established in 1998. They are a third-party logistics company that offers a wide range of services. They cover all parts of the 48 states including Canada and Mexico.  Their services are as follows:

May Trucking Company Brooks Terminal
Description: For over 75 years in the business, May Trucking operates 24/7 covering 11 Western States for their Dry Freight and across 48 states for their Refrigerated freight. They have have been receiving countless awards for having a committed quality of service with their customers. Their services are:

This is the first place to start your search.
Submit your information below to find employers and CDL training schools near you.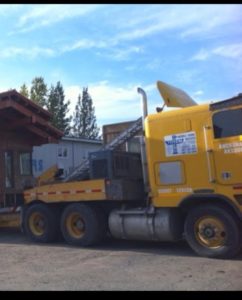 Redmond Heavy Hauling
Description: A trucking company in Oregon that caters to big load hauling. They currently have two locations near the interstate so they are always on the go on the freeway and moving. Their hauling options are: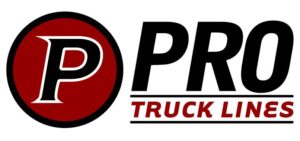 Pro Truck Lines
Description: The company that gives importance to teamwork and they believe that if they will work together seamlessly, it will definitely save time and will be efficient that will drive success to their business. They service within 11 Western States that offers the following: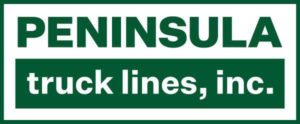 Peninsula Truck Lines, Inc.
Description: A major trucking company in Oregon, Peninsula Truck Lines is the leading LTL Carrier to over 950 cities and towns throughout the Northwest. Founded in 1951, they have expanded from covering Western states to almost all states. They provide customer ms with total satisfaction and conducting their business with the highest ethical standards. Their services include:

F V Martin Trucking Co.
Description: The company founder Lloyd Martin started the business in 1976 with several log trucks. They have expanded their business to a full-service carrier today based on safety and affordability. Service that is available are as follows: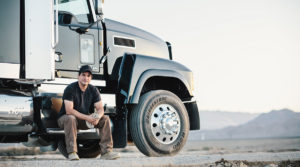 DSV Road
Description: DSV is a global supplier of transport and logistics. They have expanded in Europe and has been awarded as one of the top three leading logistics providers. Currently having 300 warehouses with a total of 50 million square feet area. They offer the following  services:

Town Trucking Inc.
Description: A company that has been in the industry for more than 15 years. They cater to nearby areas such as Oregon, Washington, Idaho, and Montana areas. They provide customers for trucking, heavy haul and export services. Inclusive of their services are:

Oak Harbor Freight Lines
Description: A family-owned business that was established in 1936 by the Vander Pol siblings. With over 35 terminals, they have established themselves as one of the leading premium service carriers in the West proving excellent service at affordable prices. They also offer the ff.:

Cascade Transport
Description: This company delivers general commodities in neighboring states. They also offer beverage deliveries. Founded in 1948 and offer its customers the following services:

Laughlin Trucking Inc.
Description: Established in 1975, they work for a local pressing plant with 2 power units, then they eventually bought trailers for wheat, barley, and oats. After many years, they have expanded with 20 more power units transporting milling products and organic foods. Some of the goods they transport are: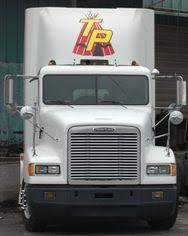 TP Freight Lines
Description: The company that specializes in Less-than-Truckload freight that delivers in Western Oregon and Southwest Washington since the 1980s. Some of the major corporations they work with are Nike, Columbia Sportswear, American Warehouse, Northwest Natural, Owens and Minor and HD Supply. Their services include: