This Post highlights Alaska Trucking Companies.

Alaska West Express
Description: They partner with large oilfield operators and suppliers in servicing heavy truck-loading across 38 states in the US and in Canada. One of their service centers is an intermodal transfer facility for railcars. Their services include:
Flatbeds
Vans
Stretch
Lowboys
Double and Single Drop Trailers
Location: 1048 E Whitney Rd, Anchorage, AK 99501
Phone Number: 907-339-5100

Lynden Transport
Description: A company that has been servicing Alaska since 1954, a subsidiary of Lynden Incorporated. They are the only company that serves all Alaska through highway points connected by a system of service centers, schedules, and computerized information flow. Their services include:
Truckload and LTL
Heavy Haul
Cool Chain
Flatbeds
Van
Location: 3001 Peger Rd, Fairbanks, AK 99709
Phone Number: 907-456-5535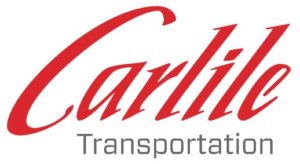 Carlile Transportation System
Description: This company has been in the trucking industry for over 40 years, currently offering career advancement programs that turn drivers and mechanics to elite professionals. They also created a Veteran Mentorship Program that supports United Stated Armed Air-force. Their services include:
Bulk and Hazmat
Heavy Haul
Logistics
LTL
Location: 1800 E 1st Ave, Anchorage, AK 99501
Phone Number: 800-478-1853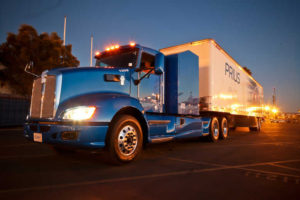 Weaver Brothers Inc.,
Description: Founded in Oregon in 1946, two brothers, Ken and Russ weaver purchased the business in the mid-1970s. They offer multiple types of service that covers all states in the US and Canada. Their services include:
Asphalt Hauling
Local Drayage
Refined Tankers
Dry Bulkers
Hot Oil Trailers
Refrigerated Trailers and Vans
Lowboys
Chemical Trailers
Flatbeds
Barge Loading
Specialized Equipment
Location: 2230 Spar Ave #1852, Anchorage, AK 99501
Phone Number: 907-278-4526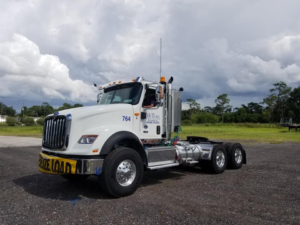 Minn Alaska Transport
Description: A small but hard-working company that currently has 15 drivers, mechanics, and dispatchers. They serve all over the US and Canada and has been in the industry for more than 20 years. Their services include:
Reefers
Flatbeds
Step Decks
Lowboys
Location: 14517 E Outer Spring Loop, Palmer, AK 99645
Phone Number: 907-746-3950
URL: https://minn-ak.com/
This is the first place to start your search.
Submit your information below to find employers and CDL training schools near you.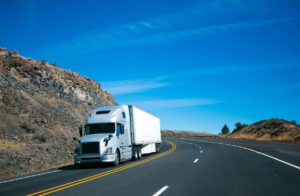 Black Gold Express
Description: With over 30 years of experience, Black Gold covers civil work from the oilfield to interstate moves. They offer full-service environmental solutions partners with their sister company, R&D Environment. Services include:
Hazmat, Asbestos Abatement and Demolition
Off-road, Oversize Size Dumping
Paving
End Dumping
Side Dumping
Ice Road Services
Rig Moving
Oilfield Project Support
Local and Line Haul Trucking
Location: 1520 Sailor Ct, North Pole, AK 99705
Phone Number: 907-490-3222

Northstar Trucking, Inc.
Description: A company that works hand in hand with barge freight services in offering overland heavy haul services throughout the state of Alaska. Most of the equipment that has been for beam relocations and environmental deliveries. They offer the following services:
Flatbeds
Double-side Dump
Double-drop Stretch Trucks
Location: 13135 Old Glenn Hwy # 200, Eagle River, AK 99577
Phone Number: 907-696-6200

United Freight and Transport Inc.
Description: Established in 1988, one of the largest fleet of drivers in Alaska. They cater to services locally. They have trucks available 24/7 to avoid late shipments and currently have the latest technology in place. Their services include:
Drayage Services
Household Goods deliveries
Respot Trailer Work
Hazardous Loads
Oversized Loads
Line Haul
Hourly Tractor
Location: 1701 E 1st Ave, Anchorage, AK 99501
Phone Number: 907-272-5700
URL: https://uftak.com/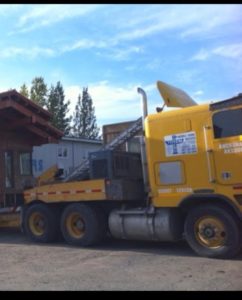 Midnight Sun Transportation
Description: A company that started in 1988, that covers all states for freight services. They freight 400 million annually to Alaska, Hawaii, and Puerto Rico and currently have 200 employees and more than 400 rolling pieces of equipment. In August 2016, SPAN ( Pacific Alaska Freightways) got acquired by Matson Logistics now as Midnight Sun Transportation. Their services include:
Container Ship Service
Barge Service
LTL
LCL
Flatbeds
Vans
Location: 1054 N Bruiser Cir, Wasilla, AK 99654
Phone Number: 907-373-3511

Sourdough Express Inc.
Description: An established freight company since 1898, they are one of the oldest and most popular transportation in Alaska. Their top priority in service is their employees and customer's safety. Services include:
Bulk Freight
Temperature Controlled Freight
LTL
Specialized Freight
Trans-loading
Warehousing
Location: 1800 W 48th Ave # B, Anchorage, AK 99517
Phone Number: 907-243-2545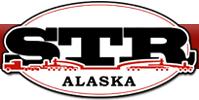 STR Alaska Shop
Description: They specialize in complex freight services like modules, transformers, generators, compressors, any excessive heavy and oversized loads. Their heavy haul specialists are in assistance keeps tracks of shipment until it reaches it's destination safely. and offers these services:
Oil and Gas Transportation Logistics
Mining Project Shipping Logistics
Construction Project Cargo Logistics
North Slope/Prudhoe Bay Shipping Logistics
Remote Site Project Logistics
Gulf of Alaska Shipping Logistics
Location: 540 E Steel Loop, Palmer, AK 99645
Phone Number: 907-222-2750

Alaska Auto Shipping
Description: Founded in 2006, they are well known for being the largest and safest auto transportation services in Alaska. They ship all types of vehicles in 3 main ports which are ports of Alaska, Seattle and Fairbanks terminal. Their services include:
Warehouse Storage
Roll-On/Roll-Off
Containers
Vans
Boats
Buses
Trucks
Location: 3150 C St, Anchorage, AK 99503
Phone Number: 907-290-889

ABF Freight
Description: A company included in the list of Fortune 500, they have different delivery service affiliates depending on the category. They offer land, sea and air transport providing the best customer experience as possible and has these services:
Intermodal
LTL
Moving Services
Truckload
Warehousing and Distribution
Location: Alaska
Phone Number: 907-243-9111

Portage Transport Inc.
Description: A company that specializes in trucking and transportation for more than 40 years, offers same day and overnight services from freight forwards that uses land, water, and air shipments. Their services include:
Haz-Mat
Fresh Fish Deliveries
Vehicles Transport
Household Goods
Sensitive Electronics
Lumber
Groceries
Location: 2503 Cedar St, Seward, AK 99664
Phone Number: 907-224-4617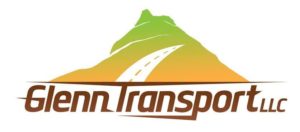 Glenn Transport LLC
Description: Founded in 1987, they strive to be one of the leading transportation providers in Alaska and other neighboring States. They also make sure that they provide a high quality of service with no extra cost at an affordable price. Their services include:
STL
Vans
Flatbeds
Location: 1960 Aurora Dr #355, Glennallen, AK 99588
Phone Number: 907-822-5466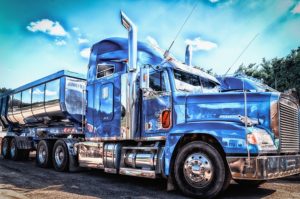 Totem Toters LLC
Description: Totem Toters has been in the industry for more than 30 years, they have the safest equipment to move or relocate a structure to their new destination within South Central Alaska from a small house to an over-sized home. They make sure that it will be delivered safely and on time. Their services include:
Manufactured Homes, Cabins and Sheds
House Moving, Small Houses
Dig Out Foundation, Towing Preparation
Building Raising, Lifting, and Leveling
Location: 6200 Petersburg St, Anchorage, AK 99507
Phone Number: 907-563-3846