Ohio Trucking Companies



In this post, we will talk about the list of all trucking companies in Ohio. Please check out our previous post on the big list of all trucking companies in Texas.

Dick Lavy Trucking
Description: The Dicc Lavy Trucking company has been in the trucking industry for the past 40 years while delivering top-notch services to its customers. They started with one Mack truck and have grown to a multi-million dollar trucking company with a fleet of trucks and trailers. It is a family-owned company and they are actively involved in community development. The features of their truck include:
CB mounts and Antennas installed.

Air ride seats on both sides

Tilt/Telescopic wheel

Jake brakes

CD players

FM radio
Being one of the largest trucking companies with strong management, their insurance coverage is equal to none. They operate a give-back-to community campaign where they sponsor the less privileged. The services offered by this company include:
Storage: with warehousing, they offer storage facilities to their numerous customers. Frozen and dry goods can be warehoused.

Tracking: with state of the art tracing software, you have nothing to worry about. They utilize McLoed's LoadMastering software and QUALCOMM'S communication software to make sure that both staffs and customers have realtime 24/7 tracing of shipments worldwide.

Dedicated trucking

Dry van trailers.

Location:

8848 State Route 121, Bradford, OH 45308

Tele:

1-800-345-5289

Cowen Truck Line, Inc.
Description: The company has been in the trucking business since its inception in 1972. With a team of award-winning and professional drivers, they have provided their customers with world-class and timely services. When you ship with this company, you need not worry about anything as you are well assured of professionalism and excellent service.
Their logistics department also has experts to cater to all your logistics needs. We branch almost all over the 48 states and Canada, they got you covered for the best trucking services. They are ICC licensed, full-service broker and fully insured so you have nothing to worry about. They are currently ranking high in the safety record and satisfactory safe stat rating from the federal motor carrier safety administration (FMCSA). They offer
Truck loading

Logistics

Cross-docking

Classical car, lightweight and personal vehicle aircraft transport

Intermodal truck loading services

Container loading and offloading

Relocation moving; commercial and residential

Commercial moving to and fro; Trade fairs etc.

Storage; longer and shorter-term periods.

Expedited returns handling
Location:

2697 State Route 39, PO Box 480, Perrysville, OH 44864

Tel:

1-800-537-1669
This is the first place to start your search.
Submit your information below to find employers and CDL training schools near you.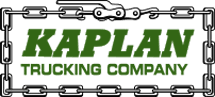 Kaplan Trucking Company
Description: Founded in the year 1934 and had an operating license granted by the authorities of the United States (ICC MC-2304). With the constant changes in the trucking industry, this company has remained on top of their game by constantly evolving with the newest technology and fleet of trucks and trailers.
Being one of the oldest and largest trucking companies specializing in flatbed and air and sea freight, they ensure that the trucking needs of their customers are met with the utmost satisfaction of their customers. With over 700 trucks and operating in over 70 terminals scattered all over the texas and eastern united states of America, they are proud to handle your trucking need professionally. All their trucks have real-time 24/7 tracking for safety.
The services offered by this company include:
Flatbed trucking

Logistics

Brokerage
Location:

8777 Rockside Road

·

Cleveland, OH 44125

Tele:

216-341-3322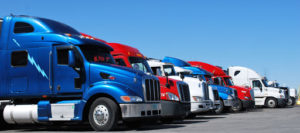 Bridges Bros. Trucking
Description: Being the largest broker in Ohio, they offer trucking hauling services such as excavation, dumping of sand, stone, and soil. They have the latest trucks and trailers. They pride themselves on having experienced and well-trained staff and drivers which makes them first among equals.
Location: 1120 Rarig Ave, Columbus, OH 43219, United States
Tele: +1 614-253-733
URL: http://bridgestrucking.com/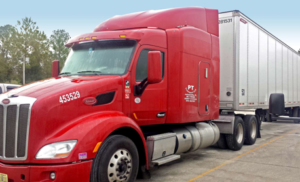 K & R Transport II, LLC
Description: With a team of professional and well-trained drivers, they offered dedicated and customized solutions to their customer's transportation needs. They are into drop-deck, flatbed and oversized, overweight and over-dimensional transportation services. They pride themselves on providing excellent, affordable and professional trucking services while maintaining excellent customer service.
Location:

1285 OH-29, London, OH 43140, United States



Tele:

+1 740-857-2400

Logan Trucking and Logistics Inc.
Description: The origin of this company can be traced to the graduation of W.L Logan, Sr. from high school. After his high school, W. L. logan joined the merchant marine and traveled to and fro England and Europe. He joined the republic steel division as an unskilled technician and after his being laid off, he thought of trying his luck in starting a trucking family business.
He sold his parent's house to fund his mission. He started his trucking company with an old rickety trailer. 1968 brought unprecedented blessings to the W.L. Logan trucking business. Today, this family-owned company has grown into a multi-million dollar business with over 200 fleets of trailers and trucks to their credit. They sponsor their driver's training and certification to ensure professionalism and standards. They are into a flatbed, transloading, commercial and residential moving, military and dumping.
Location:

3224 Navarre Rd, SW, Canton, OH — 44706

Tele:

330.478.1404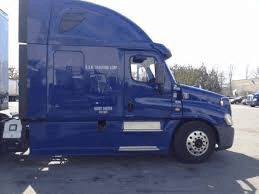 Landstar Systems Inc.
Description: They trained and empower their drivers and staff to be self-sufficient and entrepreneurs. With the state of the art information and communication, Landstar Systems Inc. offers you the best trucking experience. They offer the following services; air and sea freight, cargo, on-site and off-site excavation, dumping and delivery, warehousing, and dry van.
Location:

5759 OH-309, Galion, OH 44833, United States



Tele:

+1 419-468-4444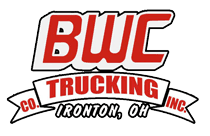 BWC Trucking Inc.
Description: With the motto "cleanliness is next to Godliness". This country has a high regard for human life. The founders of this trucking company believe so much in the united states of America and honesty and integrity are their watchword. The truck and trailer are routinely cleaned to keep up with the motto of the company. They have high maintenance standards such that every truck, car, and trailer undergoes weekly overhauling. Time is precious, and as such in this company, attention to time is taken very seriously. All the equipment is installed with device tracing software for real-time 24/7 tracing of goods or shipment. They are into the following trucking and freighting services;
Flatbed

Transloading

Expedition

Excavation

Dumping

Commercial and residential moving

Military

Air and sea freight
Location:

164 State Route 650, 45638 Ironton, Ohio, USA

Tele:

+1 740-532-5188

Valley Transportation Inc.
Description: Founded in 1973 by Larry Aber and it is a family-owned business. They specialize in flatbed and have over 120 tractors and trailers. They offer this services flatbed and specialized expedition.
Location:

1510 Township Road 1153, Ashland, OH 44805

Tele:

419.289.6200