Georgia Trucking Companies
In this blog post, we are going to highlight the trucking companies in Georgia. The list below shows the big list of all Georgia Trucking companies. Read our all Nebraska Trucking companies here.

Ace Drayage Savanah
Description: The Ace Drayage Savavanh is a division of Evans's network of companies. their operation is under the commercial transportation LLC and operates with license Number MC number 002605, Department of Transport number 085508, and SCAC code CMAA. They have been in the trucking business for the past 14 years with Amazon Relay Requirements.
Location: Hanger Court, Garden City, GA 31408
Phone number: 912-964-0037

Collins Trucking Company
Description: A second-generation family-owned company that provides multiple Haul types and has the newest equipment for electronic logging with over 100 tractors and 150 trailers fleet. They won the President's Award for Safety in 2018.
Location: 527 Alabama Blvd Jackson, GA 30233
Phone Number: 678-774-7420

Broadleaf Trucking Company
Description: Established in 1975, The Broadleaf Trucking Company caters to long-distance truckload hauling to all 48 states with guaranteed on-time deliveries for safe and reliable equipment with friendly and professional dispatchers.
Location: Moultrie, GA
Phone Number: 800-955-1248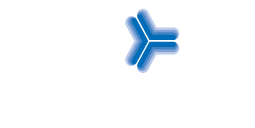 Allen Lund Company Transportation Brokers
Description: A Trucking company licensed by the FMC as an OTI-NVOCC and freight forwarder, #019872NF, they arrange deliveries for dry, refrigerated and flatbed freight. They are also a national third-party broker working with shippers and brokers across the nation.
Howard Sheppard Inc.
Description: A family-owned trucking company that was built since 1943 that services to all types of services that include crude mining, intermodal transport, truckload services, and even warehouse and transloading.
Location: 755 Waco Drive Sandersville, GA 31082
Phone Number: 1-800-846-1726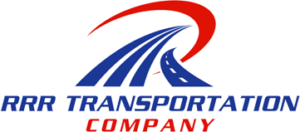 RRR Transporation Company
Description: The company has been named one of Heavy Duty Trucking Magazine's Top 50 Green Fleets for two years in a row in 2013 and 2014. they have the latest in over-the-road trucking technology with an excellent CSA rating.
Brown Integrated Logistics
Description: A 65 yr family-owned business with a wide range of services. They have the highest possible safety rating from the USDOT and FMCSA every year and has been awarded First Place in the Georgia, Tennessee, and North Carolina Trucking Associations Annual Safety Contest.
Location: 6908 Chapman Rd. Lithonia, GA 30058
Phone Number: 770-482-6521
This is the first place to start your search.
Submit your information below to find employers and CDL training schools near you.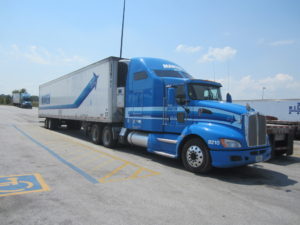 Marten Transport, LTD
Description: Founded in 1946, this is one of the leading Georgia Trucking Companies. They provide full truckload services to all 48 states, Canada and Mexico.  They also offer 3PL services for a brokerage with specialized equipment types. Their common stock trades on the NASDAQ Global Select Market under the symbol MRTN.
G&P Trucking Company Inc.
Description: A company that provides service supported by almost 75 years as an asset-based truckload carrier. They offer within 48 states two-way satellite tracking and warehouse cross-dock services directly to forward/brokers.
Location: 4124 Tanners Church Rd, Ellenwood, GA 30294
Phone Number: 404-363-2545
 
Groendyke Transport
Description: Groendyke Transport is a trucking company offering its clients premium freight and trucking services. with their state of the art fleets of truck and railers, their service is top-notch to none.
Evans Delivery Company Inc. 
Description: Founded in 1939, as of today they are one of the best Georgia Trucking Companies and has over 600 locations and a fleet of 7,000 trucks delivering port drayage/intermodal, flatbed, van truckload and freight brokerage markets. Evans Delivery, Inc. is a member of The Evans Network of Companies.
Location: 4001 Bonsal Rd, Conley, GA 30288
Phone Number: 404-627-6777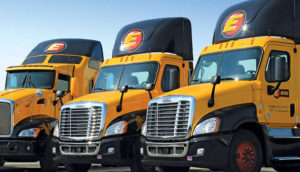 Estes Express Lines
Description: A company that has been in service for more than 85 years with 7,000 tractors and 28,000 trailers that cater across 50 states with NAFTA solution. They have seamless services with reliable freight forwarding options. mostly reliable for LTL (Less-than-truckload).
Location: 5451 GA-42, Ellenwood, GA 30294
Phone Number:  404-361-2430

Werner Enterprises Inc.
Description: A company that has been in the business for more since 1956, they are among the five largest truckload carriers in the U.S.  They also joined the U.S. Department of Transportation's Transportation Leaders Against Human Trafficking (TLAHT). They currently have 8,000 trucks.
Location: 

 

1444 Blairs Bridge Rd, Lithia Springs, GA 30122

Phone Number: 770-739-3600

Paper Transport, Inc. 
Description: A company that offers asset-based carriers and door-to-door intermodal services that currently has Multiple HDT Green Fleet Award Winner and SmartWay Certification. They currently have 875 trucks and more than 3,000 dry van trailers.
Location: 405 Maxwell Dr, Albany, GA 31701
Phone Number: 229-436-9200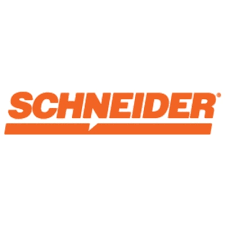 Schneider National Inc. 
Description: a Company that keeps a 10,000-plus-truck fleet in motion. and has been in the industry for more than 80 years. They offer state-of-the-art technology and the best tools to deliver the packages on time with the best customer service experience satisfaction.
Location: 405 Cordele Rd, Albany, GA 31705
Phone Number: 800-447-7433

Venture Logistics
Description: Venture Logistics offers full services from full load to partial load deliveries. They currently have over 1,000 asset based power units. They work hand-in-hand with SmartWay Transport Partner in searching for new ways to reduce emissions.
Location: 

 

297 Fairburn Industrial Blvd, Fairburn, GA 30213

Phone Number: 855-214-6630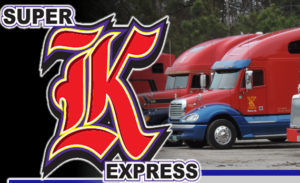 Super K Express LLC.
Description: Founded in 2002 and one of the best Georgia Trucking Companies, this is a family-owned firm that has top-notch late-model equipment striving to exceed the expectations of its much-valued customers. Most of the equipment that they have is for Tanker and Hazmat services.
Location: 369 GA-16, Newnan, GA 30263
Phone Number: 678-364-9005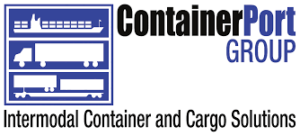 Container Port Group Atlanta
Description: A company that has been an intermodalist since 1971. They expand its network by acquiring Hamilton Trucking to have access to an East Coast port and a Canadian gateway. They have diesel generators producing 2.5 megawatts of power, with 4,000 gallons of backup fuel, and have full support  24 hours a day, 365 days a year.
Location: 4220 M.L.K. Jr Dr. SW, Atlanta, GA 30336
Phone Number: 404-603-8055

United Road Auto Transport Tech Center
Description: One of the largest Georgia Trucking Companies that ship over three million vehicles annually throughout the US and Canada. Founded in 1997, have a stellar safety record and uses OVISS technology for better tracking, orders, invoicing, and real-time reporting for the delivery of every auto transport. They offer a new technology platform created exclusively for 3rd-party carriers.
Location: 

 

229 Anchor Dr, Brunswick, GA 31523,

Phone Number: 912-466-9380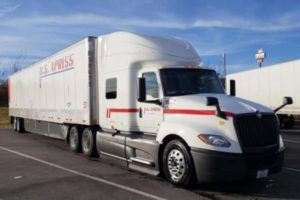 U.S. Xpress Enterprises Inc.
Description: A company that started in 1986, with only 48 trucks but now has grown with  7,000 tractors and 15,500 trailers with 3,000 drivers. Awarded for the second time the SmartWay Environmental Excellence Award for reducing pollution and greenhouse gasses.  They also provide brokerage which makes them a Top 20 asset-based brokerage company.
Location: 

 

2664 Campbell Blvd, Ellenwood, GA 30294

Phone Number: 404-608-1113