Hey there! today we will be talking about the big list of all Wyoming trucking companies. The list comprises of the locations, telephone number and URL of these companies.

Baysinger Trucking Inc.
Description: Baysinger Trucking Inc. is an experienced heavy haul trucking service. They specialize in hauling overweight/oversized loads. Thei well-trained quality transport professionals will take care of all your transport needs with the best quality service. Regardless of miles, destination or shipment you can trust them to take care of all your hauling needs. Short or long hauls, nationally or locally, Baysinger Trucking provides the best service with competitive rates
McKendree Trucking
Description: A trucking company in Casper, Wyoming for 3 decades, McKendree Trucking, Inc. has served the oil and gas industry and provided safe, efficient, and reliable transportation of equipment tailored to each customer's needs. Their experience, reliability and customer satisfaction make them the #1 choice for all of your equipment transportation needs.

North Park Transportation Co
Description: 
At North Park Transportation, They believe in specialization and superior service and provide quality LTL freight delivery within a six-state region. Their focused delivery area in the Rocky Mountain region allows them to offer dedicated overnight service to locations in Colorado, Montana, Nebraska, South Dakota, Utah, and Wyoming. When it comes to customer service, North Park delivers the goods…efficiently and consistently. They offer: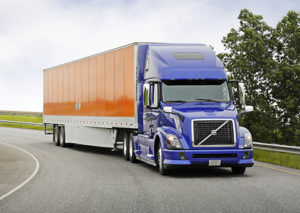 Black Hills Trucking
Description: You have at your disposal the greatest diversified array of equipment in the western United States. It is diversified to meet the most demanding requirements of rig moving, heavy hauling, general commodities, water hauling, bulk transportation, petroleum, and petroleum products transport, crane services and more.  And don't forget Black Hills Trucking storage facilities for pipe and equipment and their complete brokerage service.
Black Hills Trucking welcomes the challenge and can design a transportation solution for your unique situation with the creative combination of power units, cranes, winches, and multi-axled trailers. Black Hills Trucking is competitively priced and has pooled the best team of experienced drivers, pushers, dispatchers, brokers, and supervisors in the Rocky Mountain West. Black Hills Trucking, offers Total Transportation Service and has been in the industry for over 30 years.
Services include:
Crude Oil, LPG, Water, and refined products
General Oilfield Freight
Heavy Equipment, Mine Equipment, and Building Materials
Pipe and Tubulars
Heavy Haul/Lowboy Service
Rig Moving
Crane, Flatbed & Forklift Service
Pipe & Equipment Storage
Tubular Transloading
Brokerage

Richardson Trucking, Inc.
Description: Richardson Trucking, Inc. was founded in 1979 by Ron & Kris Richardson. Today, they continue to place customer satisfaction at a premium and constantly strive to improve their business for the benefit of dedicated and loyal customers.
As the oil industry has evolved, so has Richardson Trucking. They have made a commitment over the past 36 years to retain highly skilled employees, while systematically updating its equipment to provide their drivers with the latest in equipment and technology. This commitment to excellence and safety has enabled Richardson Trucking to become a recognized leader in the oilfield industry in the Rocky Mountain region and beyond.

Brady Trucking, Inc.
Description: Established by Larry Brady in 1980 and incorporated in 1996, Brady Trucking has been providing quality trucking services for more than 30 years. Brady Trucking is considered one of the safest and most reliable truckload carriers in the United States.
Today, Brady Trucking owns and operates over 250 Peterbilt trucks and more than 300 trailers at transportation facilities strategically placed throughout the Rocky Mountain region, including the Bakken Oil Field. With terminals in Utah, Colorado, Wyoming, New Mexico, and North Dakota, Brady Trucking is able to provide ample truck capacity to customers without sacrificing service value.
They provide customized transportation solutions to haul whatever you need with exceptional customer service. The top-of-the-line fleet includes pneumatic trailers, low boy trailers, flat beds, drop deck trailers, side dump and belly dumps, storage silos, trans-loaders, and nitrogen transports.
Brady Trucking operate using the most advanced high-tech systems available. Qualcomm ensures its customers 24/7 truck tracking accessibility, as well as in-cab satellite communications and TMW dispatch software allows for optimum utilization guaranteeing the best customer service.
Brady Trucking high values are reflected by their excellent working relationships with all the regulatory agencies, including permits with the tribal lands throughout the regions. Teamwork, accountability, and sustainability are this company's guiding principles.

Sinclair Trucking Co
Description: Sinclair Trucking Company is here to provide you with the highest-quality delivery services. From drivers and mechanics to support personnel, they the best the industry has to offer.
Sinclair Trucking Company offers your business a distribution network for a variety of products, including gasoline, diesel, jet fuel, fuel oils, LPG, and asphalts.
Sinclair Trucking understand's your needs – that's why  delivery times are their top priority. Thei clean, modern, well-maintained equipment is available for dispatch 24 hours a day, seven days a week, 365 days a year.
Sinclair Trucking employees are award-winning professionals dedicated to safety. They strictly abide by all safety regulations – state, federal, and cusomers – and constantly seek new ways to keep their team, customers, the public and the environment even safer.
Location: 62 Co Rd 351, Sinclair, WY 82334, United States
Telephone: +1 307-328-3602
URL: https://www.sinclairoil.com/distributors/trucking

Sheehan Trucking
Description: Founded in 1985, in conjunction with the BNSF Railway, this company devised a competitively priced alternative to move soda ash from trona mines located in the Green River Basin to rail transload facility at Bonneville, Wyoming.
Subsequently, the Wyoming families that own sheehan, diversified by founding the Bighorn Divide & Wyoming Railroad located in Shoshoni and creating CTran, a large railyard, in Casper.  These two additions greatly facilitate Sheehan truck-to-rail capabilities.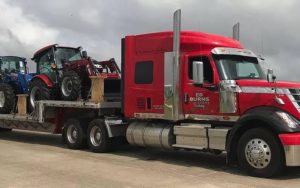 Linehaulers Inc.
Description: Linehaulers, Inc. is the experienced freight carrier you can trust with your shipments nationwide. Based in Cheyenne, Wyoming, they have over 30 years of experience in logistics services and can meet your load transportation needs.
Established in 1996, Linehaulers, Inc. have dedication, knowledge, and experienced drivers for all your hauling and logistics needs. Their over-the-road trucking company is licensed in all 48 states to provide fast, accurate logistics services. As a motor freight carrier, Linehaulers, Inc. haul all kinds of cargo for military accounts, manufacturers, agricultural equipment companies, and utilities.
Hauling Services include: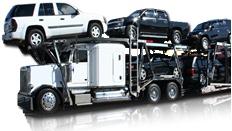 Bar S Trucking
Description: Bar-S Services is a family owned company that started from 'very' humble beginnings in Cheyenne, Wyoming. Today they have a full fleet of cranes and more than 100 trucks. They offer a wide variety of services and equipment in the Rocky Mountains and surrounding areas.

John Bunning Transfer, Co., Inc.
Description: John Bunning Transfer, Co., Inc. is a regional transportation, storage and heavy haul provider, along with rig moving and crane service and provide services to a wide range of businesses in the inter-mountain area, primarily in the oil and gas and mining industries.
A family owned business that has been open for more than 115 years, John Bunning Transfer offers a unique combination of experience, knowledge and abilities that makes them the premier provider of storage, handling, hauling and logistical services in Southwest Wyoming.

Rex Hotshot Trucking
Description: Their goal is to provide outstanding service to customers and they pride themselves on the integrity of their company and employees. They can handle all types of shipments and dependable hotshot service to any destination including canada.

Bonneville Transloaders
Description: BTI, a Riverton Wyoming based company, specializes in the transportation of bulk minerals and chemicals for the worldwide mining, petroleum and agricultural industries.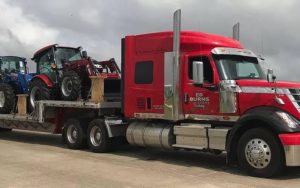 Brutill Construction Trucking
Description: With over 20 years experience, Brutill Construction prides itself on completing jobs efficiently, affordably, and most importantly, with quality.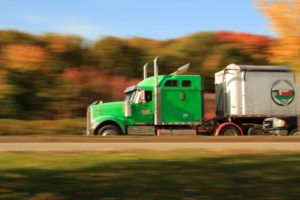 C & Y Transportation Co
Description: What began as 10 acres of storage for 2,500 tons has grown into 210 acres capable of handling more than 100,000 tons, a fleet of 30 trucks, 50 trailers and 10 forklifts serving more than 50 customers.

Hurst Trucking
Description: Reed Hurst Trucking is a premier carrier in the hazardous transportation industry. They have over 30 years experience hauling a variety of chemicals. Although their primary focus is hauling cryogenic gases in tankers, they serve a variety of customers and believe in the personal interaction between its management team and the clients we serve.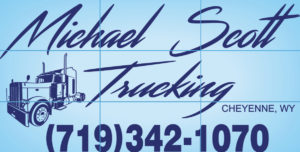 Michael Scott Trucking
Description: After years of working in the oilfield, Mike Scott started Michael Scott Trucking in 2011. They are based in Cheyenne, Wyoming and provide oilfield trucking services for the oil companies around Cheyenne and Weld County, Colorado. They strive to be one of the top trucking companies in their area by being safe, efficient, honest, dependable and hard working

Bridger Pipeline LLC
Description: Belle Fourche, Bridger and Butte pipelines are a liquids pipeline operator that gathers and transports crude oil in the Williston Basin of western North Dakota and eastern Montana, and the Powder River Basin of Wyoming.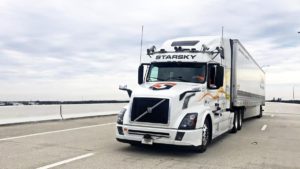 Getter Transportation Services Inc
Description: Getter Transportation Services Inc is a premier carrier in the hazardous transportation industry. They have over 30 years experience hauling a variety of chemicals.

Old Dominion Freight Line
Description: Founded in 1934 Old Dominion Freight Line started out as a single truck running a 94-mile route in Virginia, over the last 80+ years they've led the way to become a national LTL freight leader and global transportation company. The values that drove its founders decades ago still inspire them today.

Lemmons Trucking Inc
Description: They are one of Wyoming's leading transporters of modular homes and manufactured homes. For more than three decades, Lemmons Trucking has been committed to serving the manufactured housing industry. Their team is able to provide timely and efficient services regardless of where the road leads.