This post discusses South Carolina trucking companies. You may find the list of all trucking companies in alas here.

ARD Trucking Company
Description: One of the biggest South Carolina trucking companies Founded in 1954, and is still family-owned. They call their employees the "A team" dedicated to providing an excellent quality of services for their customers. They currently have 600 dry vans and offer services which include:
Dry Van
Flatbed
Cross-dock
Consolidation and Warehousing
Location: 4190 Alligator Rd, Timmonsville, SC 29161
Phone Number: 843-393-5101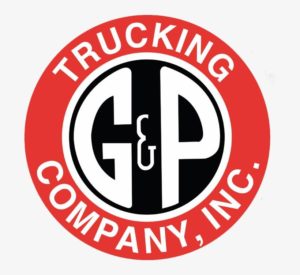 G&P Trucking Co Inc
Description: Has been in the industry since 1936, they are currently known in the dry van in Mexico industry. They support the best quality equipment available in the market. Their services include:
Border Crossing
Brokerage
Dedicated Solutions
Domestic Intermodal
Domestic Truckload
International Intermodal
Location: 126 Access Rd, Gaston, SC 29053
Phone Number: 803-791-5500


Plumley Trucking Inc.
Description: A company that has many affiliates that currently have 35 trucks. They started the business last October of 2000 and have grown tremendously that expanded to 48 states, Canada and Mexico. Services include:
Truckload
LTL
Local and Long Haul
Specialized in-over Dimensional Loads
Warehousing
Location: 210 Tucapau Rd, Duncan, SC 29334
Phone Number: 864-879-2191

Palmetto State Transportation LLC
Description: A locally-owned trucking service founded in 1991 and currently has the most advanced technology to handle complex services. They cover the whole states of the US, Canada, and Mexico. Their services include:
LTL
Volume
Truckload
HAZMAT
Expedited Services
Warehousing
Temperature-controlled trucks
Trailer
Logistics
Location: 1050 Park W Blvd, Greenville, SC 29611
Phone Number: 864-672-3800
This is the first place to start your search.
Submit your information below to find employers and CDL training schools near you.

Trimac Trucking Company
 Description: This company has been in the industry since 1945, and are currently the largest bulk carriers in North America and currently has over 100 branches. Their services include:
Bulk Transportation
Chemical Hauling
Food Products
Dry Bulk
Industrial Gas
Oilfield Services
Petroleum
Resource Commodities
Location: 256 Tucapau Rd, Duncan, SC 29334
Phone Number:888-799-4374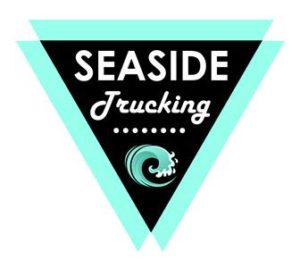 Seaside Trucking LLC
Description: They cater to both commercial and residential projects and was founded in 2011. They are the hauling specialists in Myrtle Beach and the surrounding areas and offer services which include:
Commercial Hauling
Teamed up with Neman's Construction, Coastal Construction, etc.
Location: 1809 SC-544, Conway, SC 29526
Phone Number:843-532-8896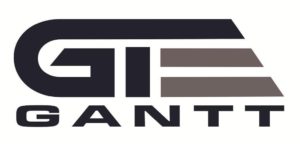 Gant Trucking LLC.
Description: Founded 50 years ago, they cater to the transportation of temperature-controlled food products for producers and foodservice companies. They use McLeod Software, Omnitrac and Electronic Logs to track the products be delivered on time. Their services include:
Refrigerated, climate-controlled truckloads
Dry Commodities Hauling
Trailers
Location: 293 Zenker Rd, Lexington, SC 29072
Phone Number: 888-739-2069

Cranston Trucking Co. 
Description: They were founded in 1975, they began with their parent company, Cranston Print Works Company (CPW). In 2000, they began to partner up with brokerage authority to provide truckload and expedited logistic services. Their services include:
LTL
Rail
Expedited Logistics
Domestic Hauling
Location: 1321 White Horse Rd, Greenville, SC 29605
Phone Number: 864-299-4646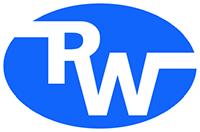 Ray Walker Trucking Co. Inc.
Description: A company nearing 100 years, they are focused on making their customer satisfied with the type of services they offer. They have 3 other terminals aside from the main office and are also licensed to hail South Carolina. Services include:
Dump Trucks
Rock
Sand
Asphalt
Dirt
Location: 321 S Old Piedmont Hwy, Piedmont, SC 29673
Phone Number:864-277-5234


B.W. Mitchum Trucking Company
Definition: Founded in 1950, from one truck, they were able to grow and get 200 more trucks and multiple terminals. A family-owned business, they provide multiple types of services for all customers.  Their services include:
Warehousing
Transloading
Brokerage Service
Location: 237 Farmington Rd, Summerville, SC 29483
Phone Number:843-881-5444

Randolph Trucking 
Description: Has been in the industry for more than 70 years, they take pride in being included in the top carrier services with over 100 dump trucks and have expanded their fleets as well. They provide the safest and high-quality delivery on time and has the following services:
Dump Trucks
Demolition Trailers
Dump, rip rap trailers
Location: 2208 Commerce Dr, Columbia, SC 29205
Phone Number: 803-771-8018

Pope Transport Co
 Definition: They are one of the most popular petroleum providers in Southeast Asia. Found in 1919, he strived hard to add more and more types of delivery services for the company. They currently have 50 trucks, 85 trailers and 8 dispatch terminals at 9 different offices. Their services include:
Complete Gas
Diesel Fuel
Transportation Services
Location: 615 Simuel Rd, Spartanburg, SC 29301
Phone Number:800-329-1137

Carolina Cargo Freight Expediters, LLC
Description: Has been in the freight industry for more than 20 years. Their main goal is to be the biggest carrier for the long haul and refrigerated freight business in the Carolinas. They currently have over 100 trucks. Their services include:
Long Haul
Tracking
Refrigerated freight
Maintenance Shops
Location: 2310 Crowder Rd, Rock Hill, SC 29730
Phone Number:803-789-3100

Sterling Transport Inc.
Description: In the 1990s the Hinton family decided to start up their business to focus on bulk propane delivery orders. They didn't expect that it will expand quickly and now has a higher demand for its services. Services include:
Portable Transloading
Liquid Asphalt/ emulsion
Dry Bulk
LPG/NGL
Location: 249 Laurel Rd, Lexington, SC 29073
Phone Number: 803-748-9544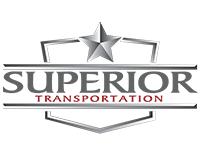 Superior Transportation
Description: They are currently the "preferred carrier" in the Southeast region for completing over 100 thousand shipments for construction services. They participated in heavy civil works project in South Carolina over the last sixteen years. Their services include:
Over-dimensional Moving
Out of Gauge
Overweight
Equipment Painting
Location: 1940 Hanahan Rd # 101, Charleston, SC 29406
Phone Number: 843- 740-1840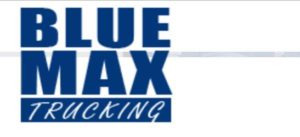 Blue Max Trucking
Description: One of the major South Carolina trucking companies Founded in November 1984, they started with just a dump truck service within the surrounding area and has expanded its services and equipment to provide quality services to its customers and also to its employees. Their services include:
Dump Trunks
Dump Trailers
Low Boys
Flat Beds
Location: 229 Yeager Ave, Conway, SC 29526
Phone Number:843-234-3841

Robbie D Wood Inc
Description: Founded in 1965, they started the business with hazardous /non-hazardous waste but later on expanded with all chemical product sectors of transportation. They service the Mid-Southwest and South-eastern areas. Their gallon tanks range from 5000 gallons to 7000 gallons and their services are:
Solvents
Corrosives
Surfactants
Lubricants
Dedicated Hauling
Regional
Long Haul Carrier
Location: 1701 Pineview Rd, Columbia, SC 29209
Phone Number: 803-776-9557