Delta One Trucking, LLC
Description: In 1946, Randolph McCormick, Sr. founded the Dixie Glass Company in the rural town of Opelousas, Louisiana.  The McCormick family had been in the glass business for many years, so the glass was nothing new to Randolph. As the business grew, Randolph opened additional glass shops in other locations.  Dixie Glass eventually grew to forty-three stores and stretched across five states: from Orange, Texas to Fort Walton Beach, Florida.
It provided glass to eleven states daily and employed over one-hundred, fifty people.  The Dixie Glass conglomerate employed over five-hundred people total, and was notably the nation's top purchaser of Ford Motor Company windshields.  To this day, the McCormick family provides glass service that remains highly competitive in the industry.
They are still a family-owned business that currently provides over seventy-five jobs around southern Louisiana. The company is now named Delta One Trucking.
Warehousing
Logistics
Railroad Service
Warehouse Leasing
Flatbeds
Box Vans
Hot Shot
Oversize Load
Location: 131 McCormick Dr, Port Barre, LA 70577
Phone Number: 337-585-4553

Frisard's Trucking Co Inc.
Description: Frisard's Companies was established in 1989 and are a family-owned-and-operated business located in the Gramercy, Louisiana, area. Since its inception, they have grown to a combined present staff of 25 office employees, with 125 trucks and 225 trailers.
Frisard's Trucking in Gramercy, Louisiana, specializes in long-haul trucking services. They're full-service transportation providers for several companies in their area, and their reputation for service, commitment, and competitive pricing continues to fuel growth. They offer you the tools and experience you need to complete your duties, and exemplary services have made them one of the leading innovators in the transportation industry today.
Full Load Shipment
Flatbeds
Refrigerated
LTL
Regional
Logistics
Location: 705 E Airline Hwy, Gramercy, LA 70052
Phone Number: 225-258-4034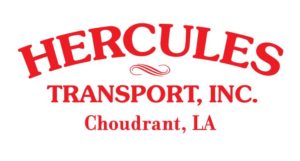 Hercules Transport Inc.
Description: In 1973, John O'Neal and R.W. Anderson purchased an underground storage facility in Gibsland, LA from Hercules Petroleum Corporation. This acquisition included a fleet of L.P. Gas trailers and allowed the O'Neal family to expand their L.P. Gas wholesale marketing operations.  In 1987, Hercules Transport opened its first South Louisiana truck terminal in Carville, LA. The terminal in Rayne, LA opened in the Fall of 1996, and another in Dayton, TX in Summer 1998.
Logistics
Refrigerated
Liquid Petroleum
Anhydrous Ammonia
Trailer Coupling
Location: 3452 LA-145, Choudrant, LA 71227
Phone Number: 318-768-2534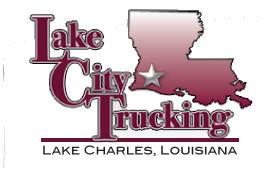 Lake City Trucking
Description: Lake City Trucking, located in Lake Charles, Louisiana, has been successfully and safely serving customers since 1988.  Their vision is to be the premier transportation provider in southwest Louisiana and across North America and maintain a diversified fleet of trucks to service the oil, petrochemical, steel, timber, and construction industries.
Flatbeds
Step decks
Vans
Dumps
Roll-off Trailer
Dump Trucks
Tandem Dumps
Location: 5700 B J Cement Rd, Lake Charles, LA 70615
Phone Number: 337-494-6900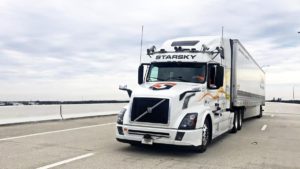 L & B Transport Flatbed Division
Description: L & B Transport was founded in 1984 to meet the ever-increasing needs and high service expectations of the chemical industry of South Louisiana.  L & B specializes in rubber-lined trailer service for strong acids, as well as transportation of virtually all types of commodities including hazardous materials in bulk over the 48 contiguous states and Canada. For almost 30 years, L & B has stood for high-quality transportation services. L & B has a network of trailers unmatched by any other company in the Gulf South. L & B strives to provide superior transportation, service and timely deliveries at the most economical price to its customers.  ​
Trailer Rentals
Flatbeds
Refrigerated
Location: 624 US-190, Port Allen, LA 70767
Phone Number: 225-389-0788
 
Dupre Logistics
Description: Founded Dupré Transport in Lafayette in 1980 as a specialized hauler of bulk liquid commodities, the founder initially, had only two trucks — one being a spare used for parts.
In 1986, Dupré acquired Fogleman Truck Line, a dry goods transporter dating back to 1932. Two acquisitions later and Dupré was en route to becoming the diverse logistics service provider it is today. Soon after, the company expanded its reach into Arkansas, Texas, Mississippi, Tennessee, and Oklahoma as a fuel hauler, and grew its over-the-road capacity. Bolstered by a robust economy, Dupré grew from a truckload fleet into brokerage, traffic management, and dedicated fleets. Today, Dupré Logistics operates approximately 750 trucks, employs over 1,100 professional drivers, and has established a network of 10,000 preferred carriers for its SCS group.
Energy Distribution
Crude Oil Logistics
Dedicated
Brokerage/Freight
Logistics
Chemical
International
Power Only
Location: 14800 Old Gentilly Rd, New Orleans, LA 70129
Phone Number: 504-254-5730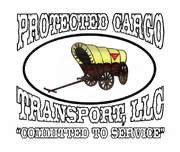 Protected Cargo Transport LLC
Description: Protected Cargo Transport, LLC is a family-owned transportation company located in Woodworth, Louisiana. Brothers Charles and Tee RayReich have been in business under the Protected Cargo Transport name since 2003 after having purchased Ray Reich Trucking -started in 1973- from their father, Ray Reich, Sr.
Protected Cargo Transport utilizes 48′ and 53' flatbed and curtain-sided trailers in hauling loads throughout most of the South and the Midwest United States.
Flatbed Trailers
Softwood Lumber
Hardwood Lumber
Plywood
OSB
Veneer
Roofing
LVL
Utility High-line Supply
Steel
Pipe
Rail Road Wheels
Palletized Goods
Location: 2671 E Coulee Crossing Rd, Woodworth, LA 71485
Phone Number: 800-959-5529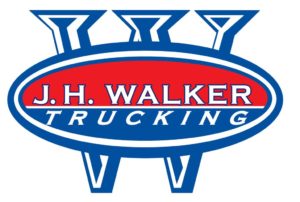 J H Walker Trucking Inc.
Description: For over 30 years J.H. Walker Trucking has been an industry leader in expedited oilfield transportation. Driving growth and success has been their commitment to employees and focuses on safety and customer satisfaction.
Dedicated
Tanker
Hazmat
Heavy Haul
Hot Shot
Logistics
Specialized
Tanker
Location: 2481 8471, LA-182, Morgan City, LA 70380
Phone Number: 985-384-2855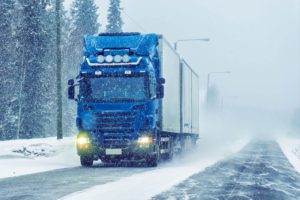 AAA COOPER TRANSPORTATION
Description: AAA Cooper Transportation (SCAC "AACT") is a privately-held asset-based multi-regional transportation solutions provider offering less-than-truckload, truckload, dedicated contract carriage, brokerage, fleet maintenance, and international services.
With directly operated facilities in the Southeast, Southwest, and Midwest along with carriers with coverage into Puerto Rico, Canada, and Mexico. ACT can service nearly all of your transportation needs. In the 1930s, John H. "Red" Dove began his association with the transportation industry by working with his father hauling logs from the Alabama woods to sawmills.
Less Than Truckload
Dedicated
International
Brokerage
Fleet Maintenance
Location: 8728 Kiowa Dr, Baton Rouge, LA 70815
Phone Number: 225-926-5394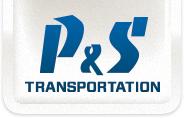 P & S Transportation Inc.
Description: P&S was founded in 2004 by Robbie Pike, CEO, and Scott Smith, Executive VP, as an asset-based company. Today, the company has broadened its mission to be the best in the flatbed trucking and logistics industry. They are based in the Ensley area of Birmingham, Alabama. P&S is one of the country's fastest-growing providers of flatbed truckload transportation and logistics, primarily serving customers in the building materials, oil and natural gas, and steel industries.
Flatbed
Supply Chain Services
Freight Brokerage
Construction
Oil and Gas
Steel
Location: 1100 Leblanc Rd, Port Allen, LA 70767
Phone Number: 225-382-1330

Acme Truck Line Inc.
Description:  Acme was founded in 1960 as a Louisiana intrastate oilfield hauler. At the time the Company consisted of six trucks, two small sheds in Harvey, Louisiana, and three office employees.
From these humble beginnings, Acme has grown into a recognized industry leader with a fleet of more than 1,500 trucks, more than 40 service points, and nationwide and Canadian operating authorities.
Acme has always exclusively used owner/operators to provide strong motivation for excellent customer service. Because Acme utilizes all leased equipment, it shares opportunity and responsibility with its employees and allows for faster growth and more flexibility in matching truck inventory to market needs.
Acme opened its second office in 1974 and now operates nearly 80 offices nationwide. This network creates backhauls and assistance for Acme drivers, an aggressive national sales effort, and better customer service.
Today Acme is a nationwide operation headquartered in Gretna, Louisiana. An over 60-year record of continuous expansion has prepared Acme to meet the challenges of the future and respond to an ever-changing marketplace.
Expedited Freight
Heavy Haul
Overdimensional
3PL Management
Oil Fields
Refineries
Construction
Aerospace
Export/import
Location: 208 N Ambassador Caffery Pkwy, Scott, LA 70583
Phone Number: 337-237-6900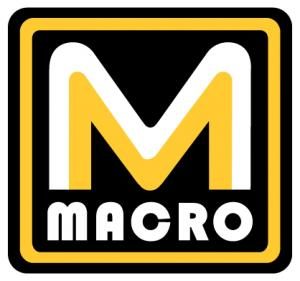 Macro Companies Inc.
Description: Since 1929 Macro has built an unmatched reputation as a leader in the petroleum, petrochemical, and aggregate transportation industries. In recent years they have expanded their fleet and diversified services. Inventory includes:
Dump Trails
Vacuum Trail
Bulk Liquid Trailer
Stainless Steel
Flatbed
Drop Deck
Winch Truck
Heavy Haul
Dry Van
Refrigerated
Location: 101 Millstone Rd, Broussard, LA 70518
Phone Number: 337-839-5000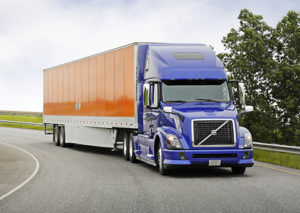 Triple G Express Inc.
Description: Since 1985, Triple G Express, Inc. has been serving the Gulf Coast, all the way up the East Coast, and everywhere else in-between with superior Intermodal trucking services. They are an owner-operator based company with a consistent growing fleet.
Triple G Express has two current facilities;
Flatbeds
Dry Vans
Logistics
LTL
Regional
Step decks
Location: 800 St George Ave, New Orleans, LA 70121
Phone Number: 504-731-2841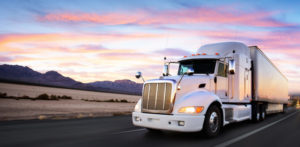 Dedicated Transportation, LLC 
Description: They are a HAZMAT CERTIFIED asset-based dry van carrier based out of Lafayette, LA with a fleet of over 150 late model Kenworth tractors and Duraplate trailers. Their modern fleet is meticulously maintained and equipped with the latest state-of-the-art technology to ensure the utmost safety and precaution when transporting your freight.
Dedicated
Dry Goods
Leasing
LTL
Flatbed
Dry Van
Location: 311 Patterson St, Lafayette, LA 70501
Phone Number: 800-961-0096
URL: https://shipdedicated.com/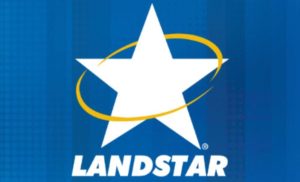 Landstar Inway Inc.
Description: Landstar's Commitment to Quality is the cornerstone of the planning process for its Landstar Management System. It is the basis for continuous improvement and establishing goals and objectives that support the company's Critical Success Factors, which then flow to all Landstar departments. This commitment starts with executive leadership and flows throughout the entire Landstar organization.
Transportation Management
Air
Ocean
Rail Intermodal
Truckload
LTL
Heavy Haul
Specialized
Expedited
Location: 124 Bunker Rd, Lake Charles, LA 70615
Phone Number: 337-439-0105

Blue Flash Express LLC
Description: Blue Flash Express was founded in 1979 by career professionals with extensive experience in warehousing for the chemical and plastics industries. They employ more than 300 people and operate over 210 trucks from terminals and yards across the United States. It takes more than a "very good" driver to take the wheel at Blue Flash.
Bulk Transport
Dry
Liquid
Salt
Flour
Rice
Corn
Alumina
Soda As
Soda Ash
Urea
Calcium Chloride

SkyPlex Trucking, LLC
Description: SkyPlex Trucking, LLC built its reputation over 35 years based upon their deep commitment to providing high-quality products and services.
SkyPlex Trucking, LLC is certified under the 8a Small Business Administration (SBA), the Department of Transportation (DOT) Disadvantaged Business Enterprise (DBE) program and the  Louisiana Minority Business Enterprise program.
General Freight
Local
Clearing and Grubbing
Relocation
Excavation
Embankment
Dirt
Rock
Sand
Grain
Ash
Fertilizer
Heavy Equipment
Site Pads
Location: 12486 LA-1, Natchitoches, LA 71457
Phone Number: 318-581-3960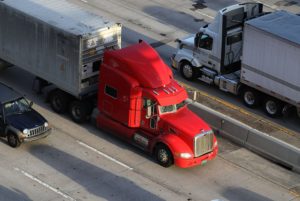 Savage Services
Description: Savage began in 1946 with brothers Kenneth, Neal, and Luke Savage hand shoveling and hauling coal in Utah. Nearly 75 years later, Savage and its companies provide a broad portfolio of services to move and manage critical materials. The Company's three main brands—Bartlett, Savage, and EnviroServe—enable Customers and Partners to Feed the World, Power Our Lives, and Sustain the Planet. Savage provides transportation, logistics, materials handling, and other industrial services. The company owns and/or operates facilities across the U.S., Canada, Mexico, and the Kingdom of Saudi Arabia with assets strategically located to best serve customers' supply chain needs.
Truck Transportation
Rail
Marine
Terminal and Transload
In-Plant Operations and Maintenance
Oil Field
Environmental
Construction and Projects
Management
Logistics
Location: 13232 Leisure Rd, Baton Rouge, LA 70807
Phone Number: 225-775-6211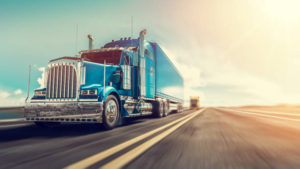 Guillory Petroleum Transport
Description: Owned by Rickie Guillory and Rickey McQuillin with over 50 combined years in the Petroleum Transportation industry.
From Gasoline, Diesel fuels,  and Lube Oils, they have local and over-the-road drivers to satisfy all of your transportation needs from Louisiana into all other states.
They also specialize in the transportation of Aviation Fuels with dedicated drivers and equipment.
Specialized
Dedicated
Gasoline
Diesel Fuel
Lube Oils
LTL
Flatbeds
Location: 1640 LA-456, Lecompte, LA 71346
Phone Number: 318-776-5500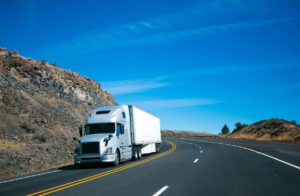 James Gentry, LLC
Description: Gentry Trucking LLC was founded in 1966 by James T. and Linda Gentry, starting with one truck and operating from their home. Gentry Trucking has grown into a family-owned and operated business with forty trucks and fifty-one refrigerated reefers. They are a progressive company that offers 24-hour service seven days a week and has an on-site dispatcher. The terminal is located in Greenwood, Louisiana and visible from Interstate 20. Situated in an industrial area, the complex consists of office areas, the dispatcher residence, the shop and work bays that accommodate up to five trucks at a time.
Reefers
Hauling
Logistics
Flatbeds
Refrigerated
LTL
Dry Vans
Location: 8125 W 70th St, Greenwood, LA 71033
Phone Number: 318-938-5396

John N John
Description: Founded in 1925 by John N. John, John N. John Truck Line emerged as a major transporter of grain from the rice mills in Crowley to the ports of Lake Charles and New Orleans, Louisiana. The rapid development of the oil and gas industry in Louisiana brought new opportunities for the company in the 1940s. John Sr. joined by his son, John N. John Jr., devised and developed one of the first automatic unloading bulk drilling mud auger trucks. This auger system was not only used in the oil and gas industry but also played a major role in Louisiana's agricultural market. It allowed farmers a feasible and economical way to load crop dusters at airstrips, as well as transfer harvested rice from their fields.
Today, John N. John continues to operate as a family business with grandsons Johnny, Joe, and Bill John. Through innovative techniques and quality-driven customer service, they have carried on the legacy of the company using standards envisioned by John N. John Sr. Providing liquid tank trailers with on-board heating systems has allowed John N. John to become a leader in the transportation of Elevated Temperature Materials. Constructed in Crowley, Louisiana, the EHT (electrically-heated trailer) can transport products with temperatures of over 400 degrees from the Gulf of Mexico Region into Canada during the most extreme winter conditions.
Location: 1213 W 2nd St, Crowley, LA 70526
Phone Number: 800-467-8222

TCI
Description: TCI's founder and CEO, Jack C. Jensen Jr., recognized the need for a New Orleans trucking and warehousing services company in 1983. Beginning with just one truck, TCI quickly rose over the next pair of decades to become the industry standard in logistical services. Today, TCI operates five US locations and three Central American offices dispatching over 200 trucks per day. Going forward, TCI plans to grow in the communities it has served while providing an opportunity for its shareholders.
TCI is a forward-thinking, technologically advanced full-service logistics provider specializing in container yard services, intermodal transportation and international logistics consulting. Operating since 1983, they pride themselves as being a family-run organization with an average employment period of over ten years.
Intermodal
Domestic Trucking
Counter Depots / Warehouse
Hazmats
Commodity
Logistics
Dry Vans
Double Drops
Flatbeds
Lowboys
Reefer
Step Decks
Stretch Trailer
Gooseneck
Location: 3900 France Rd Pkwy, New Orleans, LA 70126
Phone Number: 504-734-0561
Ergon Trucking
Description: They specialize in the transport of products with rigorous handling requirements, sensitive temperature requirements, critical delivery timing, and crucial safety precautions and transport a diversity of products, including crude oil; lube oils; asphalt and emulsions; as well as specialty oils, caustics, and chemicals.
Warehousing
Hauling
Flatbeds
Dry Vans
Refrigerated
Crude Oil
Lube Oil
Asphalt
Emulsion
Caustics
Chemicals 
Location: 7088 Greenwell Springs Rd, Baton Rouge, LA 70805
Phone Number: 1-833-893-0342