Today we will discuss All Delaware Trucking Companies. Consider reading our previous post here.

Delaware Express Co.
Description: A  family-owned and operated regional trucking company that specializes in bulk transport of dry and liquid materials. Founded in 1935, their commitment is to exceed their customer's expectations offering fair,  competitive rates and delivering timely services. Their offer is as follows:

Reed Trucking Co.
Description: This company currently operates with 52 tractors and 80 trailers and was started in 1937. In 2005, they expanded their business and added LTL from transportation services that cater to Mid-Atlantic and Northeast Regions. Inclusive of the service they offer are:

Ron English Trucking Inc.
Description: Founded in 1996, they started with one truck. Ronald English Sr., dedicated time and hard work, making sure he provides excellent service and provides an enabling environment for his employees to thrive in. They currently offer services in Delaware, Maryland, Pennsylvania, and New Jersey with the following service:

Rifenburg Trucking, Inc.
Description: This is a family-operated trucking company, priding itself in having the most reliable staff, equipment and drivers. They always make sure that the delivery goes on time with the most competitive rates so their customer will be loyal to them. Services they offer are:

Trinity Port Services
Description: Trinity Port Services started in 2005, participating in nationwide community service on behalf of their Foundation to give back to the community. They are the leading third-party logistics company specializing in freight arrangement and supply chain solutions. The management believes in the 8 value core of their culture which is integrity, determination, continuous improvement, teamwork, leaders, fun, excellence, and legacy. Their services include:

A Duie Pyle, Inc.
Description: One of the Northeast's premier logistics company, and family-owned business since 1942. Currently, this company has 24 LTL service centers and 11 warehouse facilities comprised of over 2.7 million square feet of space. They strive to pursue open, honest, and direct communication that builds trust and make sure every customer contributes to profitability. Inclusive of what they offer are:

Dependable Trucking Inc.
Description: This is a full-service logistic provider that started in 1950 with a single truck. They currently have five divisions that manage all their services customized specifically for their customer's logistic requirements and offer their services to all states in the US including Hawaii and Guam with services such as:

Bloomfield Trucking
Description: For over 30 years, they are one of the most reliable transportation companies in Delaware, specializing in frozen and refrigerated goods and produce. Their strategic location in Northern Delaware allows their staff to serve and reach to customers in the Mid-Atlantic region in the US including Delaware, Eastern Maryland, New Jersey, New York City, Eastern Pennsylvania, Northern Virginia, and Washington DC. Their services are:

Two Men and a Truck
Description: This is the fastest-growing franchised moving company in the country, which currently has 380 locations worldwide. They began operating in 44 states with additional growth expected in the United States, Canada, Ireland, and the United Kingdom. Their core value is to welcome people from all backgrounds in the workplace and the community. They offer the following services: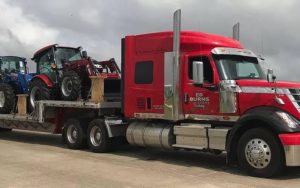 AMH Enterprises Llc
Description: A 4th generation Dry Bulk Transportation Company, which uses current technology with old fashion family values. They specialize in bulk transportation that offers honest and affordable rates,  providing the most logical solutions to their customers. Services include:

Auto Express Transport, Inc.
Description: This company caters to auto dealers and the personal individual who wants a guarantee serviced by professionals and giving a reliable service making their customers experience affordable and hassle-free service. Their focus is on dealers to auction transport with 9 auto transporters with the capacity of 9 vehicles. Auto transportation services they offer are: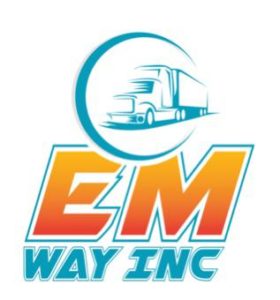 E M Way Inc.
Description: Founded in 1994, with one truck and expanded to 13 trucks, they provide world-class services to the small business ensuring that their customers are satisfied. Currently, they have more than 13 trucks and are still working their way up to add another 10 trucks for a more efficient service and being one of the most trusted small businesses in the area that gives affordable rates. Their services are: