In this article, we have compiled all major trucking companies in California with a brief description of each that includes their location, telephone number and a link to their website. If any are missing, please contact us here.
A List of California Trucking Companies
JSG Trucking Co Inc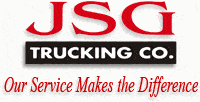 Description: JSJ Trucking has been in business for over 40 years. they are a member of the California Trucking Association (C.T.A) and believe in going green by maximizing the 3 R's (reduce, reuse and recycle). they pride themselves on outstanding customer service and satisfaction along with a great working environment. Their services are provided throughout California with flatbeds, curtain vans, dry vans, and intermodal containers. They also offer leasing of freight and Ag trailers, along with grape tanks for hauling from vineyard to winery.
Location: Acampo, CA
Tele: 209-368-8815
California Cartage Company LLC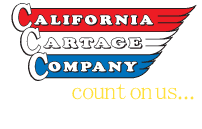 Description: California Cartage is a non-union, privately held and employs 1200 full-time employees. They are owned by parent company NFI Industries who made it to #4001 on the Inc 5000 list in 2019. They recently took part in a Green Initiative and converted their entire fleet to clean trucks and installed solar panels at their automated facilities. Their track record in the logistics industry goes as far back as 1944. Their services include transloading/deconsolidation, trucking, specialty services, warehousing, customs examination and IT solutions. They currently operate over 4 million square feet of warehouse space in selected cities nationwide.
Location: Long Beach, CA
Tele: 310-537-1432
R&A Trucking Company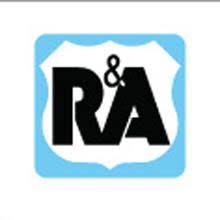 Description: R&A trucking provide complete trucking, intermodal and warehousing (135,000 sq ft) solutions serving Oakland, Stockton, San Francisco and Richmond. For over 39 years, they have been handling domestic and international cargo through their intermodal transportation capabilities which include rail, ship and trucks. They currently have over 100 trucks, where all drivers are TWIC certified and those trucks include flatbeds, box & van trailers, drop decks, end dumps, rolling tarps and curtain side and can accommodate a wide variety of freight and cargo.
Location: Oakland, CA
Tele: 510-632-7112

Arrow Trucking of California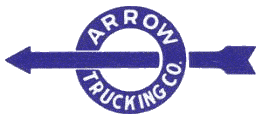 Description: Despite the outdated website, Arrow Trucking of California serves the entire San Francisco, Bay Area, Northern and central California and the Western USA. They are not to be confused with Arrow Trucking which abruptly shut down days before Christmas in 2009 and fell into a lot of trouble. They were established in 1996 and employs a staff of approximately 19. Their logistics offerings include:

Ocean Container Drayage
Rail Intermodal Drayage
LTL & FTL Nationwide
Vans & Flatbeds
Heavy haul and Specialized transport Services
Overweight and Over-Dimensional
Specialized Equipment
Air-Ride
Roller Beds
Lift-gates
Same Day / Expedited Deliveries
Air-Freight
LCL / CFS Pick-up and Delivery
Residential Pick-up and Delivery
Trade-Show Services
Exhibit and Product Transportation

They also offer a variety of services which include:

Expedited Road Services Nationwide (LTL & FTL)
Container Drayage
Intermodal Services
LCL Drayage
Air Freight
Public Warehousing
Contract Warehousing
Freight Consolidation
Cross Docking
Logistics Consulting

Location: Union City, CA
Tele: 510-429-4820
This is the first place to start your search.
Submit your information below to find employers and CDL training schools near you.
XPO Logistics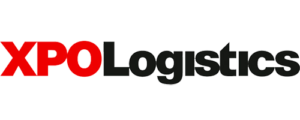 Description: XPO Logistics is a publicly traded company listed on the NYSE as XPO. Although they are headquartered in Greenwich, Connecticut, due to their vast presence in California it's appropriate to list them here in the list. In fact, they are one of the top 10 largest providers of transportation and logistical solutions in the world with 2019 revenues of over $17 billion.
Awards and Recognition


| | |
| --- | --- |
|   | • Fortune names XPO one of the World's Most Admired Companies (2019, 2018) |
|   | • Transport Topics names XPO #1 logistics company three years in a row (2019, 2018, 2017) |
|   | • Ford World Excellence Award (2019) |
|   | • Gartner Magic Quadrant for 3rd consecutive year (2019, 2018, 2017) |
|   | • Winning "W" Company for Gender Diversity of our board of directors (2019) |
|   | • GM Supplier of the Year Award (2019) |
|   | • Green 75 Supply Chain Partner (2019) |
|   | • Forbes names XPO a Best Company to Work For in Spain (2019) |
|   | • Fortune ranks XPO #67 on list of largest U.S. employers (2018) |
|   | • Top-performing U.S. company on the Global 2000, as ranked by Forbes (2017) |
|   | • One of America's best employers as named by Forbes (2017) |
|   | • Inbound Logistics (2016) names XPO a Top 75 Green Supply Chain Partner |
|   | • Forbes (2016) ranks XPO #17 among innovative growth companies, and #263 among America's best employers |
|   | • Fortune (2016) ranks XPO the fastest-growing company on the Fortune 500 |
|   | • The French Ministry of the Environment and the French Environment and Energy Agency (2016) awards XPO the label "Objectif CO2" for the outstanding environmental performance of transport operations in Europe |
|   | • Home Depot (2015) names XPO mid-size truckload carrier of the year |
|   | • Whirlpool Corporation (2015) names XPO intermodal and LTL carrier of the year |
|   | • SmartWay® (2015) honors XPO for excellence in environmental improvement |
|   | • Logistics dell'Anno Award (2015) honors XPO in Italy for supply chain innovation |

Location: Kettleman City, CA
Tele: 559-386-9012
URL: http://xpo.com/
May Trucking Company

Description: The May Trucking Company has been around for 70+ years  and operates both a Dry Freight and Refrigerated divisions across the country. The Dry Freight Division operates in the 11 western states and the Refrigerated Division operates longer routes throughout the contiguous 48 states. They have received awards such as Top 250 Trucking Company in 2018, a Great West Safety Award, TCA Fleet Safety Award and the SmartWay Award for 5 years running. They also maintain a very high standard when it comes to enviornmental stewardship.
Location: Yolo, CA
Tele: 1-800-547-9169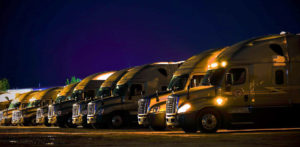 Teresi Trucking Inc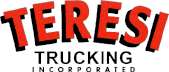 Description: Teresi Trucking started over 40 years with one truck and now specializes in providing overnight flatbed truckload services and flatbed LTL services throughout California and expedited interstate services throughout the 48 states. Services include:

Truckload
California Flatbed LTL
Haz-mat
Special Services

Location: Fontana, CA
Tele: 909-822-4497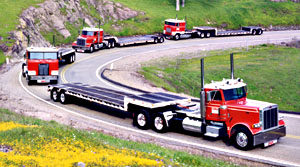 Steve Will's Truck & Logging
Description: 

Steve Will's Truck and Lodging was founded in 2010 in California. It's current revenue ranges from $20 to $50 million. They also have 100 to 249 employees up to date.

Location: Fortuna, CA
Tele: 707-768-3781
California Cartage Co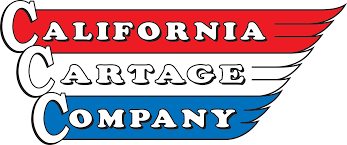 Description: 

California Cartage Company has been delivering for more than 70 years already. It is leading in the trucking, deconsolidation, distribution, and warehousing industry. Alongside other logistics companies, they operate more than a thousand trucks and occupy over 4 million square feet of warehouses throughout the United States. Their strategic partnerships and sustainable plans helped them greatly on all logistic needs – be it for sea terminals, rail hubs, and distribution centers nationwide.

Location: Ontario, CA
Tele: 909-476-4575
J.K.C. Trucking Inc.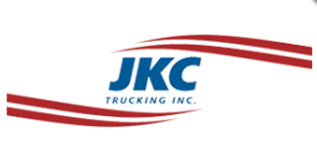 Description: 

J

KC has over thirty years of experience in the trucking industry. They are experts on managing both dry and wet freight loads. JKC offers intermodal service to Florida, California, and other major cities west of the Mississippi River. They own 250 tractors with a fleet of 48ft to 53 ft. In terms of their financial track record, JKC maintains strong client bases like those in the Fortune 500 companies.

Location: Stockton, CA
Tele: 209-933-9782
Neal Trucking Inc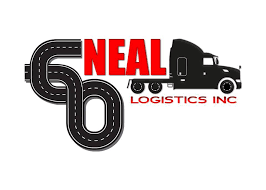 Description: 

Since 1976, Neal Trucking has been dedicated to providing full-service trucking company and providing quality construction materials to customers. They currently operate 80 trailers that can cater to different kind of needs. They serve Northern and Southern California.

Location: Riverside, CA
Tele: 951-685-5048
KKW Trucking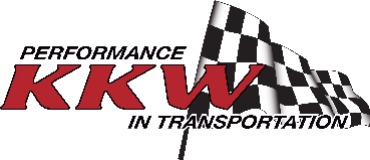 Description: 

KKW Trucking INC has been around 60 years in providing transportation services. Located in Pomona CA, they operate their 91,000 square foot facility. This includes different types of truck loading services for consumer packaged goods, retailers, and manufacturers throughout Western America. All in all, the company operates 265 sleeper tractors and 1300 trailers. The company understands each customer has their own needs. This is why the sales professionals provide each customer with a personalized solution to ensure that all their needs are met.

Location: Pomona, CA
Tele: 1-800-955-4559
Le Vey transport, Inc.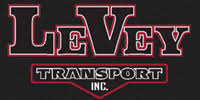 Description: 

Le Vey Transport Inc is one of the leading trucking companies in northern California. They offer different types of trucking services with trailers like end dump, belt, bottom dumps, and flatbed trailers. You can inquire about them 24/7 and be able to assist you in 11 western states. So, whenever you need a trucking service for complex material hauling situations and for building and road construction projects, Le Vey Transport is there for you.

Location: Redding, CA
Tele: 530-604-9097
Heitz Trucking Inc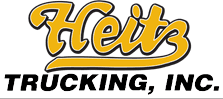 Description: 

Based in Oakland, CA, Heitz Trucking Inc provides full-time temperature-controlled LTL and trucking services to all cities in California. Their goal is to offer reliable transportation, competitive pricing, excellent customer service, and satisfaction to their customers.  Aside from LTL services, they also provide dedicated fleets, consolidation, cross-docking, distribution, redelivery, and short-term shortage.

Location: Vemon, CA
Tele: 323-235-4445
S&S Trucking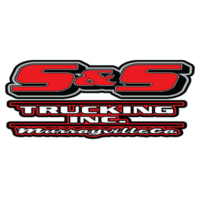 Description: 

S&S Trucking offers trucking services that guarantee to meet all your construction trucking needs. They treat their customers as their best asset, hence, they ensure to provide only the best service with high level of efficiency.

Location: Oakland, CA
Tele: 510-383-3556
California Freight Xpress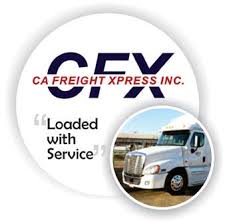 Description: 

California Freight Express is a reliable trucking service provider over the years. Their freight brokerage services help to do operations quickly and safely. Their dedicated fleet provides reliable services to its customers. Lastly, they have 300,000 square feet of warehouse area in Northern California.

Location: Fresno, CA
Tele: 559-268-1231
Swift Transportation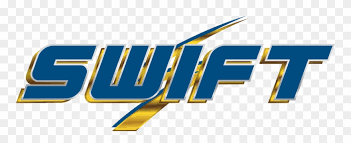 Description: 

Swift Transportation expands its trucking operations in the Pacific Northwest. Their objective is to deliver outstandingly. For now, they are already operating 550 trailer units in the Northwest and Canada. Initially, they only met the retail needs of customers, but now, they have stepped up to find effective solutions for other weight cautious trucks in their area. They can now handle the heavy haul loads of manufacturing and supply-chain needs.

Location: Wilmington, CA
Tele: 310-547-8216
SSI Express

Description: 

SSI Transport is a for-hire trucking company for more than 10 years. They specialize in double drops, extendable trailers, flatbeds, and step-decks. They are experts and dependable for your trucking needs. They have logistical and delivery reach that extends across North America. Huge loads are not an issue for them as they have provided support and value for their customers.

Location: Rialto, CA
Tele: 909-874-3072
AH Transportation
Description: AH Transportation is a company that is based in Rancho Cucamonga, California and has a been trusted partner in transportation since 2006. They have built an excellent reputation with word of their reliability running through the continental United States and Canada. When you need a reliable service you can trust them. Their aim is to provide the best service along with the market's best rates.
Location: Rancho Cucamonga, California
Tele: 

1

818-383-7242
Schneider National
Description: Schneider National was founded in 1935 and is based in Green Bay, Wisconsin. The company operates a fleet of more than 10,000 trucks and 36,000 trailers, and provides a range of transportation and logistics services, including regional and long-haul truckload, intermodal, and logistics services. Schneider National also offers supply chain management and brokerage services. The company has more than 22,000 employees and reported revenues of $4.6 billion in 2020.
Location: Multiple locations in California including:

329 Durfee Ave, South El Monte, CA 91733, United States
4193 Industrial Pkwy Dr, Lebec, CA 93243, United States
1691 S Auto Center Rd, San Bernardino, CA 92408, United States

Tele: 1-800-558-6767
URL: www.schneider.com
UPS Freight
Description: UPS Freight is the freight division of UPS and was founded in 2005. The company operates a fleet of more than 6,700 tractors and 23,000 trailers and provides LTL and truckload services in California and across the United States. UPS Freight also offers expedited and supply chain solutions. The company has more than 10,000 employees and reported revenues of $3.4 billion in 2020.
Location: Multiple locations in California including:

3050 Teagarden St, San Leandro, CA 94577, United States
2747 S Vail Ave, Commerce, CA 90040, United States
7754 Paramount Blvd, Pico Rivera, CA 90660, United States

Tele: 1-800-333-7400
URL: www.ups.com/freight
FedEx Freight
Description: FedEx Freight is the freight division of FedEx Corporation and was founded in 2001. The company operates a fleet of more than 24,000 tractors and trailers and provides regional and long-haul LTL services in California and across the United States. FedEx Freight also offers expedited and supply chain solutions. The company has more than 47,000 employees and reported revenues of $9.4 billion in 2020.
Location: Multiple locations in California including:

29001 Hopkins St, Hayward, CA 94545, United States
11911 Branford St, Sun Valley, CA 91352, United States
1392 Engineer St, Vista, CA 92081, United States

Tele: 1-866-393-4585
YRC Freight
Description: YRC Worldwide was founded in 1924 as Yellow Transportation and is based in Overland Park, Kansas. The company operates several brands, including Yellow, Roadway, and Holland, and provides LTL, truckload, and logistics services. YRC also offers supply chain solutions and has more than 30,000 employees. The company reported revenues of $4.6 billion in 2020.
Location: Multiple locations in California including:

15400 S Main St, Gardena, CA 90248, United States
535 W Pescadero Ave, Tracy, CA 95304, United States
11300 Peoria St, Sun Valley, CA 91352, United States

Tele: 1-800-610-6500
URL: www.yrc.com
Old Dominion Freight Line
Description: Old Dominion Freight Line was founded in 1934 and is based in Thomasville, North Carolina. The company operates a fleet of more than 9,600 tractors and 32,000 trailers, and provides regional LTL services as well as truckload and logistics services. Old Dominion also offers expedited and household moving services. The company has more than 23,000 employees and reported revenues of $5.5 billion in 2020.
Location: Multiple locations in California including:

21300 S Wilmington Ave, Carson, CA 90810, United States
8300 Pardee Dr, Oakland, CA 94621, United States
2180 S Willow Ave, Bloomington, CA 92316, United States

Tele: 1-800-235-5569
URL: www.odfl.com
Estes Express Lines
Description: Estes Express Lines was founded in 1931 and is based in Richmond, Virginia. The company operates a fleet of more than 8,800 tractors and 30,000 trailers and provides regional and national LTL services as well as truckload and logistics services. Estes also offers expedited and customized shipping solutions. The company has more than 19,000 employees and reported revenues of $3.2 billion in 2020.
Location: Multiple locations in California including:

10736 Cherry Ave, Fontana, CA 92337, United States
14727 Alondra Blvd, La Mirada, CA 90638, United States
13327 Temple Ave, City of Industry, CA 91746, United States

Tele: 1-866-378-3748
R+L Carriers
Description: R+L Carriers was founded in 1965 and is based in Wilmington, Ohio. The company operates a fleet of more than 14,000 tractors and trailers and provides LTL and truckload services as well as logistics solutions. R+L Carriers also offer global shipping and warehousing services. The company has more than 15,000 employees and reported revenues of $3.5 billion in 2020.
Location: Multiple locations in California including

10223 Calabash Ave, Fontana, CA 92335, United States
12200 Montague St, Pacoima, CA 91331, United States
15651 Worthley Dr, San Lorenzo, CA 94580, United States

Tele: 1-800-535-1983
URL: www.rlcarriers.com