This blog post talks about Florida Trucking Companies and their contact information and location. See our list of  All New York Trucking Companies here.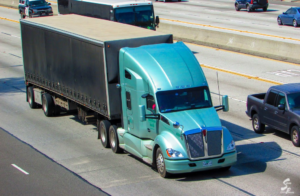 Peoples Services
Description: A third-generation company, the People Services Incorporated is a family-owned company. First established in Massillon, Ohio in 1914 and has its first-ever services as a storage and moving company and was sold to Ray Sibila in 1947. It got entitled to the "Stark County story" and became a crucial trucking enterprise in the year 1954. Progressively, the people service Inc. had to its board of members Ronald Sibila (a retired navigator from the U.S Air force. People service is a member of the American Chemistry Council (A.C.C).
With over 100 years of experience, it offers you the following services; trucking, packaging and repackaging, transportation; on-site and off-site, and eCommerce fulfillment.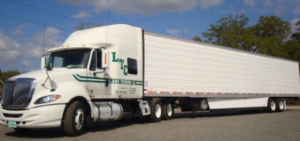 Lake trucking company
Description: Lake trucking company has been in the trucking industry for decades and has up to 20, 000 square foot frozen and refrigerating facilities. The Lake trucking company is one of the Florida Trucking Companies.
The Lake trucking services; perishable cargo; transportation of perishable goods, and Less Than Truckload ( LTL) shipment.

Delta Trucking Inc
Description: Delta Trucking Inc is a custom bonded carrier and has been in the trucking business for over 35 years and one of the Florida Trucking Companies. With their whopping $250,000 motor cargo insurance which they offer customers, they have over 80 fleets of trucks and have the largest chassis inventory in the whole of South Florida. Their track record includes having over 80 drivers with Tandem. Their service handling of Haz-mat and refrigerated cargo containers, and picking up and dropping off cargos with Miami for free.

Cypress Truck Inc
Description: The origin of this trucking line can be traced to H. C Ploof when He founded its parent company Ploof Transfer company of Jacksonville. Cypress truck Inc. Came into the trucking business in 1972 with a team of well trained and disciplined drivers. In Cypress trucking incorporated, there is no strict division of labor as every staff puts talents and efforts for the growth of the company. Cypress truck Inc. has a rating in the department of transportation reputation.
Services include:

Shelton Trucking Service Inc.
Description: Sheraton Trucking; with headquarters in Altha Florida, they offer you the safest trucking service ever. With a group of well trained and disciplined staff, drivers and best fleet of trucks, you have nothing to worry about when shipping with Sheraton trucking.
Established in 1969, they have state of the art information technology like E-log tracking and verification. With terminals in major cities like Saraland AL, Panama City Florida and Jacksonville, making it accessible to all.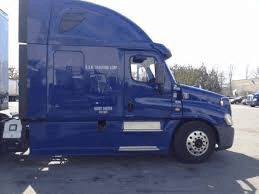 North Florida Hauling
Description: This trucking company was first established in 2007 by Jose Cancio.
The mission of the founder of North Florida Hauling was to offer professional trucking services to the customers. With trained staff and drivers, their trucking service is equal to none.
The North Florida Hauling Offers you the following;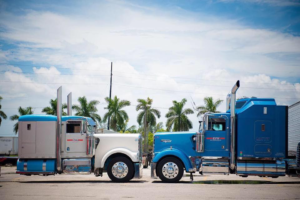 East Florida Hauling
Description: With a location in the city of Miami international airport, the East Florida Hauling gives freight access to customers living within the airport and port of the Miami area. They have specialized capability to handle cases of freight issues such as for overweight, over-dimensional and oversized hauling activities.they have the newest fleet of trucks to get all your freight needs to be settled.
Services offered by East Florida Hauling include;
This is the first place to start your search.
Submit your information below to find employers and CDL training schools near you.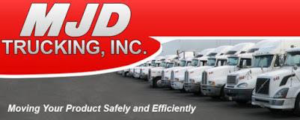 MJD Trucking Inc.
Description: Its inception 88888took effect in 1974 by Paul De Natale. The founding of this company was based on a contract signed with Redwing carriers in 1978. with a proven track record of providing customers with the best carrier duties, DB tracing signed another contract with Redwing in 1984. This contract enables DB trucking to conduct freight services from South to palm county.
However, the contract between DB and Redwing was canceled and subsequently, there was no renewal in 1994. In May 1994, Redwing trucking changed its name to MJD after the retirement of its founder. Recently, MJD trucking has celebrated the 128th anniversary of excellence in the trucking business.
Today, DB Trucking provides excellent service to petroleum industries in an economical, efficient, and safe manner. It operates under Federal DOT that permits in accordance with the regulations of 49 of the US Department of Transportation. Another thing about them is that they operate a fleet of late-model Kenworth tractors. Equipped with the latest in technology, they can serve the needs of Jobber and Major Oil Companies throughout Orlando, Pt. Everglades, and Tampa markets. Moreover, they can also track the fleet with Silent Passenger. This GPS monitoring system enables them to track their customers' items. They also have EDI (Electronic Data Transfer). This one eliminates delays in communications.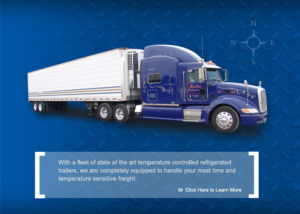 Moeller Trucking Inc.
Description: A big name in the trucking business, Moeller Trucking Inc. Years of experience spans through 30 years of active trucking service. With a team of well trained and disciplined staff and drivers, they offer customers the best freight and cargo service. A family-owned business, the Moeller trucking Inc. boosts of 200 fleets of trucks to their credit. They offer efficient and convenient delivery with state of the art equipment.
Awards:
Moeller Trucking Inc. Has won numerous awards which include; 2001, 2004 and 2009 National Association of small trucking companies driver of the year.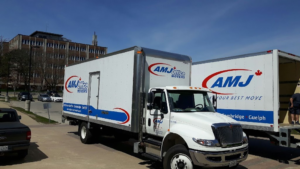 AMJ CAMPBELL
Description: The AMJ Campbell is well known in the trucking business for over 80 years of active service. The services offered by AMJ Campbell include institutional, residential and commercial.
They also extend their services in the areas of warehousing and Transloading, international freight services and governmental bodies. The AMJ Campbell offers most of its services to the East Florida area.

Florida Rock and Tank Lines.
Description: With states of the art innovation, the Florida Rock and Tank lines, offers its customers the best of freight of service. They won first place in the 2011 National Tank Truck Carriers Safety Award. They took part in the 35-55 million miles competition of 2011 and was selected among the grand winners.

Knight transportation
Description: With over 50 fleets of trucks, knight transportation delivers world-class freight services nationwide. They provide state of the art dry van truckload temperature controllable truckload and a wide range of solutions relating to truckload. Services offered by knight transportation include;

Central City Trucking Inc.
Description: They specifically attend to the trucking needs of residents of central Florida. Their services include; Hauling, warehousing, dumping, and delivery.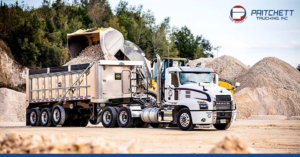 Pritchett Trucking Inc.
Description: They have state of the art fleet of trucks to deliver top-notch cargo and warehousing services.


Service Trucking Inc.
Description: Service Trucking Inc. has been in the trucking business for decades. They serve the whole of the USA and has its headquarters in Central Florida. Founded by Gene Baugh in 1976 as a family-owned trucking business. They have over 100 trucks and tractors to their credit. Their services include; Transloading and warehousing of perishable goods and freight/cargo.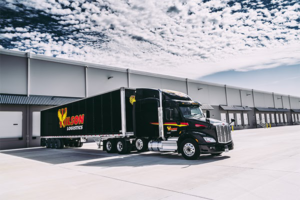 Wilson Logistics
Description: A family-owned trucking business offering customers cargo, flatbed and warehousing services.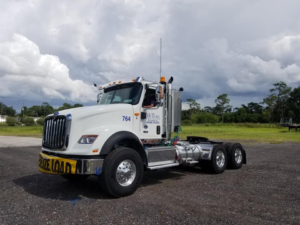 McTyre Trucking, LLC
Description: They offer services such as over-sized, overweight and over-dimensional cargo services. They are also into warehousing, delivery, dumping, and hauling.


WATKINS Association Industries
Description: For the past 80 years, the WATKINS association has been in the trucking industries providing world-class freight services to customers. In their quest to give back to the community, they opened up the WATKINS foundation to support the less privileged in the society. Their areas of service include; hauling, cargo, flatbed and delivery.

Grimes Trucking Company
Description: with a team of well trained and disciplined drivers, Grimes Trucking Company is one of the best trucking companies south-west of Florida. They offer the following services: full trucking load and delivery, LTL transportation and full rail and port dray solution.
New Direction Transport
Description: Located in Port Everglades, Florida, the New Direction Transport is your one-stop-shop for trucking, shipping, and warehousing services anywhere in North America. They provide top quality in all their services to their customers in a cost-effective and timely manner.
For over 80 years, they are able to meet the needs of their customers from South Florida to different locations in Canada, Mexico, and the US. Their comprehensive transportation solutions cater to different general commodities like aircraft parts, dry and refrigerated goods, hazardous cargo, machinery, and oversized equipment, and trade show items and displays. They also offer pick-up and delivery services within Broward, Miami-Dade, and Palm Beach Counties. They also specialize in on-time delivery.
Other services also include expedited team service, full truckload and LTL service, rail service, and warehousing & transloading.
Greene Transport Company
Description: Located on the East Coast of Central Florida, Greene Transport Company has innovative international transportation solutions to their customers. The company boasts its outstanding service to its customers. They provide flatbed trucking, frozen & climate-controlled freight, refrigerated, and specialized freight service throughout Canada and the United States. They still continually expand their business to various markets.
Florida Transnational Trucking
Description: If you're searching for a trucking company that offers driveaway, flatbed, heavy haul, and step deck transportation, then Florida Transnational is for you. Their services cater to Canada, the US, and Puerto Rico. They have a wide range of equipment and resources to meet your transportation needs. Their drivers are licensed and certified to ensure safe driving and delivery of your goods in competitive pricing.

Roehl Transport Inc.
Description:  Roehl Transport is one of the leading trucking companies in America. When it comes to performance scores, Roehl's is better than most trucking companies in America.
Roehl Transport has earned awards that include one of the best managed, safest, and top trucking companies in America. 
Their achievements include their excellence in leadership, customer service, and claims in the transportation industry. This, you can tell, that Roel transport is a top trucking company in the country.
Their value of Driver Success is the reason why Roehl has a have earned recognition from Military Spouse Magazine and GI Jobs since 2013. The employees also participate in the ESGR (Employer-Sponsored of the Guard and Reserve) program that made them act as advocates for employee participation in the military.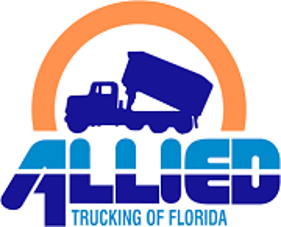 Allied Trucking of Florida
Description: Allied Trucking of Florida is one of the biggest trucking companies in Florida. They work not only for huge companies but also for minorities too. What makes them different from other trucking companies is that they offer $1,000,000 insurance policies from every truck that they dispatch. They also create policies up to $10,000,000 to meet your insurance needs for your special projects. They also work with every part of the state to help you acquire your county, FDOT, and water management requirements.
Central Florida Transport
Description: Central Florida Transport strives to meet its customers' needs. The company explores innovative and latest ways to service their customers better. Aside from being cautious about their customers' needs, they are also mindful of safety policies.
That said, safety is their main concern to prevent the risks for their company and their customers as well. They have patrol officers to inspect and safety personnel to ensure that their trucks meet the FDOT standards.
Central Florida Transport also uses GPS technology in all their trucks. This allows them to see real-time information during the fleet. They can also see other information like current speeds and current locations.
PT Transport
Description: Shipping products is a common necessity for most people, especially business people. This led to Tila Pano and Frank Tonuzi started their business in 2011. Since then, they continually operate with 20 trucks. They also offer different trucking services for any shipping or transportation needs. The company ships beverages, building materials, dry goods, fresh produce, general freight, paper products, and pharmaceutical.

Intransit Trucking
Description: Intransit Trucking Inc. is one of the best Florida Trucking Companies. Their customers range from small businesses to Fortune 100 companies. They strive to provide outstanding customer service.
Based out of Fort Lauderdale, Intransit Trucking, Inc services areas in South Florida like Broward, Miami Dade, and Palm Beach counties. With their contracted carriers and temperature-controlled trucks, they can provide full shipments and other wide range of services to meet your needs.

Inland Transport Inc.
Description: Inland Transport Inc. understands that logistics is more than just the delivery of goods from one point to the other. They have an excellent commitment to be reliable, resourceful, and responsive.
The company offers highly competitive rates along with its fleet of more than 50 trucks in 48 states. Their vast experience in driving and communication technologies allows them to deliver on their promises.
They also have different solutions for shipping your freight. The modes can either be expedited, LTL, or truckload quotes. Other resources include dry vans, flatbeds, reefers, step-decks, and sleeper teams for all your cargo needs.
Florida Aggregate Sales Inc.
Description: Florida Aggregate Sales is a transportation company located in West Palm Beach Florida. Their operations are mainly in the cement-aggregate ventures.
Florida Aggregated Sales started in 1992 and has grown nationwide with terminals in Central Florida, South Florida, and West Florida.
They have wide coverage that makes them tap and meet the demands of the customers. They have different offices throughout the state while providing high-quality centralized communications and accounting procedures.