In this post, we will discuss the big list of all Vermont trucking companies. You may consider reading our previous post on Oklahoma trucking companies here.

Bellavance Trucking
Description: This is a company that started in 1950, as a full trucking service provider. They are into hauling of granite monuments from Barre and expanded their line of business. This is a family-owned and operated trucking business and provides the following trucking services:
Asset Services
Brokerage Services
Carrier Services
Dry Van
Refrigerated Van
Flatbed
Heavy Haul
Logistics
TL
LTL
Supply Chain Consulting
Location:  5 S Vine St, Barre, VT 05641
Phone Number: 802-479-9311

Barrett Trucking Co Inc.
Description: Founded in 1934, this trucking firm are into dump truck hauling. The founder added more lines of business to carter to more diverse companies. Barrett trucking company was the last company to cut ice for refrigeration from Lake Champlain in 1963 and offer services to 48 states, Mexico and Canada. Barrett trucking provides the following transportation services:
Trucking
Heavy Hauling
Low Beds
Step Deck
Trailer Dumps
Salt Distribution
Delivery
Storage
Location: 16 Austin Dr, Burlington, VT 05401,
Phone Number: 802-863-1311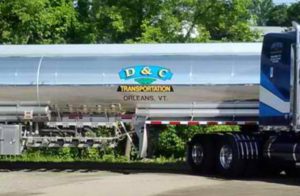 D & C Transportation
Description: This company specializes in wholesale fuel transport and trucking since 1974. They cover states in Vermont, New Hampshire, Maine, Massachusetts, and New York while ensuring excellent service with on-time deliveries, competitive hauling rates, and a trustworthy team. Inclusive of their services are:
Bulk Fuel Delivery
Dump Truck Services
Heavy Equipment
Site Development
Tank and Equipment
Gulf, Gasoline, and Diesel
Heating Oil
Propane
Kerosene
Location: 32 Railroad Ave, Orleans, VT 05860
Phone Number: 802-754-6664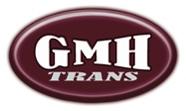 GMH Transportation
Description: Founded in 1999, this transportation company acts as an agent representing other trucking companies. Most of their customer are shippers ranging from global billion-dollar corporations to small family-run businesses.  They are currently a member of the Vermont Truck & Bus Association and the National Association of Small Trucking Companies (NASTC). They offer the following services:
Carrier Assets
Brokerage
Warehousing
Cross Docking
Storage
Location: 7668 US-5, Westminster, VT 05158
Phone Number: 802-460-1300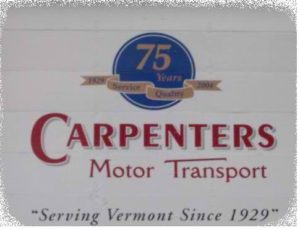 Carpenters Motor Transport
Description: This transport company began way back in 1929, with one truck for delivering services. Hard work and dedication made Carpenters Motors Transport company grow and expand. They currently operate a full-service terminal with over 30 tractor/trailers and straight trucks. Services they offer include but not limited to:
LTL
Truck Load
Warehouse
Warehouse Relocation
Lift Gate Deliveries
Inside Deliveries
Interline Service
Storage Trailer Rental
Dock Handling
Logistics Contribution and Distribution
Location: 413 Commerce St, Williston, VT 05495
Phone Number: 802-862-9669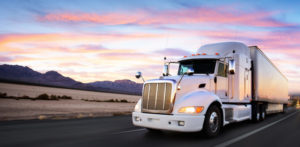 BP's Excavation Logging & Trucking
Description: With over 16 years of experience, this trucking company has been around for several decades now. It's a two-man operation trucking company and is a proud member of the Better Business Bureau. Most of their customers are from Connecticut River Valley which needs trucking services such as:
Excavation
Logging
Trucking
Ledge Products
Crushed Gravel
Top Soil
Location: 936 VT-244, Fairlee, VT 05045
Phone Number: 603-208-8586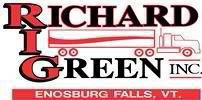 Richard Green Inc.
Description: This trucking company Started in 1940 with one truck focusing on the hauling of milk products. They expanded their line of business to have more services. Currently, they have more than 30 trucks and 50 employees and continue doing business with the ice cream company, Ben & Jerrys. Other trucking services by Richard Green are:
Refrigerated Trucks
Temperature Controlled Freight
Haul Bulk Plastic
Location: 959 Simpsonville Rd, Enosburg Falls, VT 05450
Phone Number: 802-933-6693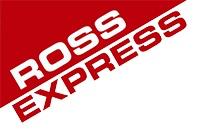 Ross Express
Description: This company provides the highest standard of trucking service in the transportation industry. This company was established in 1947 with the mission statement to provide the highest standards of excellence in customer satisfaction with worry-free pickup, delivery, and distribution. Their services areas:
LTL
Intermodal
Power Liftgate Services
Pallet Unloading
Logistics
Warehousing
Hauling
Location: 1700 VT-14, White River Junction, VT 05001
Phone Number: 802-280-1855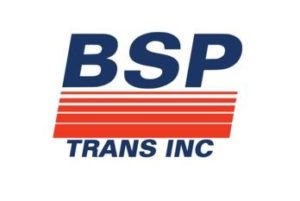 BSP Trans Inc.
Description: This is a company that started in 1882 with a horse and a wagon and expanded its line of business with addition of warehousing, heavy equipment maintenance, and commercial real estate. They offer services in the States of Maine, New Hampshire, and Vermont. BSP transportation offer the following services:
Hauling
Warehousing
LTL
TL
Flatbeds
Location: 245 Avenue D, Williston, VT 05495
Phone Number: 802-660-9860
 
New Penn
Description: This is a trucking company that started in 1931, they offer next-day, day-definite, and time-definite regional LTL services. They work with other companies to provide more freight services within the Western, Midwestern and Southeastern parts of the US. Inclusive of New Penn transportation are:
Logistics
Internodal
Freeze Protection
Consolidation
Distribution
Retail
Chemical and Hazardous Material
Alcohol and Pickup Delivery
Location: 199 Krupp Dr, Williston, VT 05495
Phone Number: 802-338-9114

Buck Adams Trucking & Excvtng
Description:  This is a trucking company that has been servicing hauling equipment for over a decade now while ensuring customer satisfaction and loyalty by providing them quality service at a competitive rate. Services include:
Hauling Heavy Equipment
Commercial
Residential Foundation
Screening
Grinding
Commercial Plowing
Sanding
Building Demolition
House Jacking
Location: 151 VT-121, Bellows Falls, VT 05101
Phone Number: 802-463-2213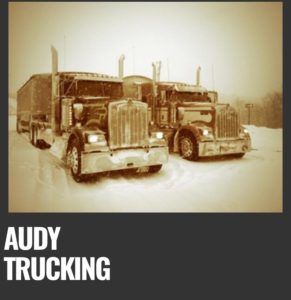 Audy Trucking, LLC
Description: A family-owned company established in 2006 with a focus on asphalt services. The owner of this trucking company decided to expand his line of business and added grain transport. They offer services along with New England, New York, Quebec, Ontario, Pennsylvania, and New Jersey. They currently have 9 trucks for hauling services such as:
Fuel
Grain
Lime
Salt
Corn
Mulch
Stone
Location: 2287 River Rd, New Haven, VT 05472
Phone Number: 802-989-5024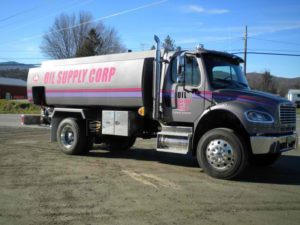 Oil Supply
Description: Established for over 23 years, this transportation company offers services within towns, farmers, local construction companies and residents in Orleans & Essex Counties. They currently have 5 peddle trucks, one tanker trailer, and a bulk plant. Oil Supply offers the following transportation service:
Fuel
Kerosene
Plumbing
Heating
Location: 6709 VT-100, Troy, VT 05868
Phone Number: 802-744-2555

Normandeau Trucking
Description: Founded in 1937, a service-based company that provides general trucking of goods such as rice, sugar and paper goods. With line of business expansion, they added waste and recycling services to become the area's largest company. Inclusive of what they offer are:
Moving
Waste Management
Normandeau Stone
Full service
Storage
Crating
Shipping
International Moving
Commercial/Industrial Moving
Safe Vans
Transfer Trailers
Disposals
Consultation
Recycling
Transportation
Two to Fifty Yard Containers
Location: 130 Lancaster Rd, Groveton, NH 03582
Phone Number: 603-636-1671