In this blog post, we will analytically discuss the big list of all Oklahoma trucking companies.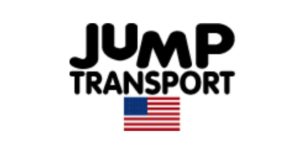 Jump Transport LLC
Description: A trucking company that started in 1994, with only 1 truck and 1 driver being the founder and chief executive officer. They cater to specialty transportation and logistical services to meet the customer's transpotation needs and expectations at a competitive rate. This trucking company ensures that all of their services are delivered safely without sacrificing the quality of the service. Inclusive of what they offer are:
Oilfield Hauling Equipment
Heavy Haul
Flatbed
One Ton Hauling
Location: 14130 S Meridian Ave, Oklahoma City, OK 73173
Phone Number: 405-250-5053
URL: http://www.jumptransport.com/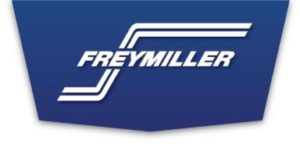 Freymiller Inc.
Description: This company has been in the transportation industry for more than 50 years. They are one of the most reputable companies that have shown professionalism, integrity, and excellence in the trucking industry. Currently this company have 56 trucks and exclusively devoted to hauling temperature-controlled freight. Their services include:
Refrigerated Load
Intermodal
Logistics
Dedicated
Location: 8125 SW 15th St, Oklahoma City, OK 73128
Phone Number: 405-491-2800

Copeland Trucking Co Inc
Description:  With over 100 hundred years of experience, this trucking company specializes in flatbed trucking. And currently have over 14 acres of land to provide large storage capacity for shipments large and small. The services they offer are:
Heavy Hauling
Single/Double/ flatbeds
Freight Management
Logistics
Forklift
Crane Services
Outside Storage
Trailer Hosting
Air Ride Van Services
Mechanical Services
Location: 14440 S Meridian Ave, Oklahoma City, OK 73173
Phone Number: 405-378-7525

FTC Transportation, Inc.
Description: A full-service contract carrier that began in 1986. They provide safe and reliable transportation resources with a dedication to operational service excellence while ensuring that they offer safe, integrity, reliable,  excellent, efficient and customer-oriented trucking services.
Flatbeds
Refrigerated Services
Warehousing
Logistics
Hauling
LTL
Location: 16 N Meridian Ave, Oklahoma City, OK 73107
Phone Number: 405-943-9911

Northwest Logistics Heavy Haul
Description: This is a company that specializes in transportation and logistical services. With a dedication to seeing the job through for every project, big or small. This company mission statements are truthful, reliable, and honest to all employees, vendors, and customers. Their services are:
Long Hauling
Heavy Haul
Specialized Services
Flatbeds
LTL
Tractors
Logistics
Crane Services
Location: 2900 W Reno Ave, Oklahoma City, OK 73107
Phone Number: 405-506-1850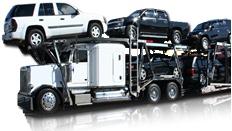 TBS Factoring Service, LLC
Description: Founded for more than 50 years of serving motor carriers, this trucking company is one of the leading companies in providing factoring to growing companies in the transportation industry. They focus on continuous improvement driven by integrity, teamwork, and performance. Services offered by this company include:
Freight Services
Truckload
Hauling
LTL
Specialized Services
Dedicated
Location: 7740 NW 85th Terrace, Oklahoma City, OK 73132
Phone Number: 800-611-0399

Mid-Con Carriers Corporation
Description: A family-owned trucking company that started in 1977, hauling freight and cargo nationwide. They are environmentally conscious and are SmartWay certified. This company also promote a family atmosphere and provide these services:
Dry Van
Flatbed
Expedited Team Service
Dedicated Services
Brokerage
Transportation Management
Location: 9600 S Sunnylane Rd a, Oklahoma City, OK 73160
Phone Number: 405-237-1300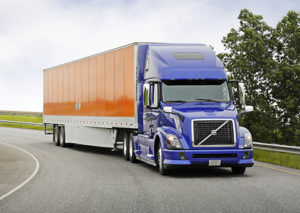 Acme Truck Line Inc.
Description: Founded in 1960, Acme Truck Lines Inc., specializes in oilfield hauling. They started with only six tracks, two small sheds in Harvey, Louisiana, and three office employees. With hard work and plans of expansion, they now have a fleet of more than 1,500 trucks, more than 40 service points, and nationwide and Canadian operating authorities. This company ensures that freight is moving safely and on time with the best and most highly trained employees in the industry. Their services are:
Expedited Freight
Heavy Hauling
Overdimensional
3PL Management
Location: 10220 W Reno Ave # 200, Oklahoma City, OK 73127
Phone Number: 405-378-3113
Mc Corkle Truck Line Inc.
Description: A trucking company that started in 1950 with only one truck, hauling cattle and hay. After expansion, they added the hauling of other dry products and services. They also added pneumatic tank operations. They offer the following services:
Dry Bulk Services
Ceramic  Beads
Oil
Gas
Sand
Lime
Fly Ash
Cement
Gypsum
Oxides
Location: 2132 SE 18th St, Oklahoma City, OK 73129
Phone Number: 405-677-8349

Swift Transportation
Description: Swift Transportation began operations in 1966, transporting imported steel through the ports of Los Angeles to Arizona. They currently have more than 40 full-service facilities servicing both the United States, Mexico, and Canada. Their mission is to retain their customers by providing world-class service including integrity, trust, and safety. Inclusive of what they offer are follows:
Dedicated Services
Specialized Trucking
LTL
Flatbeds
Hauling
Logistics
Warehousing
Location: 9400 NW 10th St, Oklahoma City, OK 73127
Phone Number: 405-495-0035

Coldiron Specialized Trucking
Description: A company that has been in the industry since 1959, hauling exempt commodities through interstate commerce. They currently offer secure storage solutions for financial institutions. They pride themselves on being the only nationwide company that provides licensed CDL drivers to recover & transport commercial vehicles legally in the United States. They offer the following trucking services:
Pick-up & Delivery
Transport of Single, 2-way, 3-way & 4-ways
Warehousing
Port Deliveries
Asset Recovery
Storage
Location: 5325 S Madera Blvd, Oklahoma City, OK 73129
Phone Number: 405-562-2910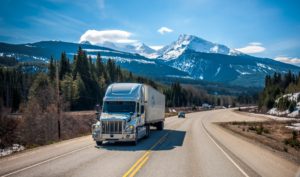 EC AutoTransport
Description: This company focuses on shipping vehicles. They are an experienced and reputable company that handles transportation while negotiating each step of the process on time while bearing in mind to provide affordable trucking services. The EC Auto Transport offers the following services:
Open Car Carriers
Enclosed Car Transport
Location: 6608 N Western Ave #1018, Oklahoma City, OK 73116
Phone Number: 405-673-1720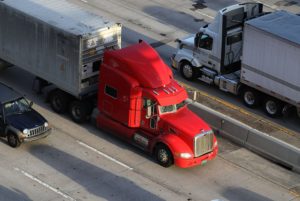 Vitran Express
Description: A company that has been recognized as the leader in transportation and distribution in the US and Canada. They offer consistent performance, flexibility, and integrity for the customer's shipping needs. This trucking company is a member of TFI International, a North American leader in the transportation and logistics industry. Their services include:
National Long Haul
Multimodal
Highway Expedited
Regional Hauling
LTL
TL
Location: 1405 S Central Ave, Oklahoma City, OK 73129
Phone Number: 405-677-5151

J & C Mobile Home Transport
Description: This company offers easy and safe transportation. They have a huge selection of trailers, hitches, and containers with a full range of hauling services to provide excellent customer service. They offer the following:
LTL
Short Haul
Long Haul
Flatbeds
Dry Vans
Location: 5117 E Interstate 240 Service Rd, Oklahoma City, OK 73135
Phone Number: 405-619-9771