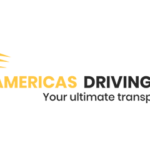 Thank you for the opportunity to assist you in creating your new truck driving career.
We appreciate you!
Read some of our reviews below.
Average rating:
5 reviews
Oct 13, 2016
I checked out 4 of the driving schools around the Atlanta area and decided on America's Driving Force. The determining factor for me was the skills and knowledge of the instructors as well as the informative and friendly staff that works there.

Since graduating, I have been contacted by the staff at America's Driving Force to make sure I am doing okay and employed and also to see if I need any assistance from them. I can't say for sure that everyone's experience will be like mine, but if the instructors see that you have the desire, they will make sure you get the training you need to be successful getting your CDL.
Sep 1, 2016
I am glad I went to this school because I learned a lot. The things I learned from my instructors have helped me in my driving and my new life as a professional truck driver.

Even though the course is only 3 weeks long, they do not rush you to learn in the 3 weeks. They keep working with you until you get it and don't charge any extra for more training. They not only teach you how to drive safely but they also help you get a job. You can go back years after you graduate and they will still help you find a new company to drive for if you need one.

I love driving and I only wish I had done this 20 years earlier. I am making the money they told me I would make plus some. I have now moved up another level to owning my own truck. This means more money for me. Every time I see the big YELLOW and BLACK trucks I honk my horn and blow a kiss. I recommend America's Driving Force to everyone. Thank you America's Driving Force.
Jun 4, 2016
I am very satisfied with the quality of training that I received. In no time at all the instructors boosted my confidence behind the wheel and taught me how to reach the highway the right way, safely.

If your dream is to get your Class A CDL and have a new rewarding career then I highly recommend America's Driving Force to you. Go for it!
Mar 3, 2016
I attended this CDL school to gain an edge on a better income and to achieve goals that I have set in my life.

This training has really changed my life style. My income has increased and I was able to purchase a new home and car. I would refer anyone to attend this school because they offer an excellent program.
Jan 3, 2016
I enrolled At America's Driving Force just six weeks after my daughter was born! I wanted to get my CDL so I could go on runs with my husband and be able to drive when he got tired.

Everyone at America's Driving Force was very positive and encouraging. They made me feel at ease and understood that I had just had a baby and was still recovering from surgery.

I had never had any mechanical experience before coming to America's Driving Force, but the instructors were very informative and patient. They offered all the help I needed to ensure I learned the pre-trip inspection completely. The instructors were also patient and informative during the driving portion and really cared about us all learning how to do things safely and correctly.

After graduating from ADF, I secured a job with my husband's employer and was able to drive with him. Eventually, we went out on our own and bought our own truck.

Now, 6 years later, I still go to ADF to say hello. They remember me and my daughter and have seen the positive changes since I graduated. I now have 4 team trucks that we own and one solo truck and have been self employed contractors for 5 years. You better believe I hire most of my drivers from America's Driving Force.