We appreciate the opportunity to present our driver training program to you and to demonstrate it's proven record of success in training individuals, with no previous experience, in the skills of CDL Tractor-Trailer Driving. Before applying to any tractor trailer driving program, however, you should be aware of the requirements of the state of Georgia: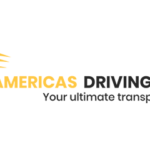 Minimum Requirements required by the state of Georgia include: Minimum age of 18, Valid Georgia driver's license, Ability to pass DOT physical, and drug screen. Also, you must be able to read and speak English well enough to read road signs, prepare reports, and communicate with the public and with law enforcement.
WEEK 1: OBTAINING YOUR CDL PERMIT
On the first day of training we cover pre-trip inspection, both in the classroom and hands-on in the field. This gives you a better understanding of different components of the truck and how they work. Your primary objective during this week is to obtain your Class A CDL Permit. We cover the General Knowledge, Air Brakes, and Combination Vehicles sections of the Georgia CDL Manual. Our state of the art classroom is equipped with a computerized testing system which allows us to evaluate each individual student's knowledge of these subjects. We also use these techniques to teach drivers hours of service, driver's daily log book, trip planning, map reading, and D.O.T. requirements of driver and equipment management. Also covered are Hazardous Materials, Doubles-Tripples, and Tank Vehicle endorsements. Obtaining your permit legally allows you to get in a truck with a licensed instructor at our school and drive in traffic. If you have not obtained the permit by the end of the first week, we will continue to train you at no additional charge. Your success is our goal.
WEEK 2: Range Maneuvers
Next, you will be in the trucks on our 8 acre range practicing pre-trip inspection and learning the 6 basic backing maneuvers which include straight line backing, parallel parking site side and blind side offset to the left and right, and 90 degree alley docking. You will practice these maneuvers over and over until you are proficient at them. At the end of this week, you must pass the skills test to move on the road. If you do not pass, we will continue to train you, at no additional charge.
WEEK 3:  Hands-On Road Skills
On the road, you will learn double clutching, up-shifting and down-shifting techniques. The custom designed training trucks depart every morning for a full day of training. You will experience 2 and 4 lane highways, mountain grades, rural areas, and heavy city traffic to prepare you for success in "real life" situation. The most important part of any driver training is "Behind-the-Wheel" experience. America's Driving Force strives to maintain high average in the categories.
Get Your Class A CDL Today
Don't Wait to Start Your Trucking Career.  Pre-Register for your class today!